Below is a list of other citizen science projects that may interest you.
Eye on Water Australia
Water colour is a very informative indicator of the ecological state of marine and fresh-waters. Until recently, it has only been measurable with specialist scientific instruments.
Eye on Water Australia uses citizen sourced data to create a big picture of global water quality. By simply snapping a photo of the water, uploading it to the mobile app and comparing it to a colour chart, citizen scientists can help researchers monitor changes to Australian waters such as algae blooms, seasonal changes and sediment.
EyeonWater Australia - biocollect.ala.org.au
Ant Mimicry
Developed by CSIRO's Australian National Insect Collection, the online Mimicry in Australian velvet ants game to investigate the patterns that result from the evolution of Müllerian mimicry in velvet ants. In this mimicry game, players take on the role of a predator, such as an insectivorous bird.
Acting as a predator, citizen scientists are required to identify similarities between two images. This study builds on previous work by CSIRO's digitisation team and citizen scientists to image more than 5000 velvet ant specimens in the Australian National Insect Collection and transcribe the label data for each specimen using DigiVol.
Velvet ant mimicry - biocollect.ala.org.au
Checking for Change
Developed by CSIRO, Checking for Change is the first comprehensive but easy to use practical guide for non-experts to check whether land being managed for biodiversity (native plants, wildlife and soils) are on track to improve in environmental condition. It can complement more detailed, longer term environmental monitoring methods and allow individual land managers, schools and communities to participate in monitoring.
The Checking for Change approach will assist environmental monitoring of real biodiversity outcomes so that land managers can quickly find out whether they are on track to improve their biodiversity or need to keep experimenting with their management.
Many of the indicators are common components of longer-term monitoring approaches but the information collected has been modified to make it simpler and easier for 'citizen scientists'.
Checking for Change - biocollect.ala.org.au
AirRater
Run by the University of Tasmania, the AirRater app monitors air quality, temperature and pollen levels and allows users to track physical symptoms, such as sneezing, itchy eyes and shortness of breath. AirRater combines the symptoms the user has entered with the environmental conditions at the time to build a picture of potential environmental triggers. In addition, app users can report their health symptoms as well as the presence of smoke during bushfires to measure the impact of smoke events on people with asthma. These data can be used to support community-wide air pollution health advisories, heatwave forecasting and alerts, and fire weather mapping to assist firefighters, landowners and government.
Update to AirRater app launched on 1 November, 2021.
You can read the media release, "Can you see or smell smoke? New tools harness citizen science to reduce the impacts of bushfire smoke on our communities", to find out about the new feature of the popular AirRater smartphone app, developed by the University of Tasmania's Menzies Institute for Medical Research.
AirRater App for Asthma health - biocollect.ala.org.au
Critterpedia
The tool allows users to take photos of a snake or spider from their smart device. A system trained with an algorithm then classifies it, providing information on the family, genus or species. The artificially intelligent (AI) platform considers not only these images, but also additional information, like GPS location.
The application aims to provide education and awareness for all Australians. And, as a wildlife safety tool, could ultimately save human and animal lives.
Cinder
Cinder allows users to monitor thousands of experiments set up by structural biologists that hope to grow crystals. Less than 5% of the experiments successfully grow crystals, so to find them every experiment needs to be observed many times over the course of weeks. Cinder provides users with images of these experiments, asking that when a crystal is spotted, they simply swipe right. This tool helps scientists learn what protein crystallisation experiments look like, and ultimately help to develop a completely reliable AI package that can find crystals in images.
Cinder "Crystallographic Tinder" - biocollect.ala.org.au
The GLOBE Program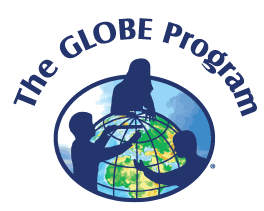 CSIRO in collaboration with the Australian Space Agency are managing the NASA sponsored GLOBE Program in Australia. GLOBE's Vision is to create A worldwide community of students, teachers, scientists, and citizens working together to better understand, sustain, and improve Earth's environment at local, regional, and global scales. GLOBE provides several ways users can engage with the program. The two most popular options include - The GLOBE Program and GLOBE Observer app.
The GLOBE Program gives teachers and educators full access to the program including eTraining, teacher guides and classroom activities. Data collection is focused on four Earth spheres, Atmosphere, Hydrosphere, Biosphere and the Pedosphere (soil).
The Globe Observer app currently includes four main tools: Clouds, Mosquito Habitat Mapper, Land Cover and Trees. Data and images collected through the GLOBE Program and the GLOBE Observer help scientists track changes in the Earth's environment.
GLOBE Observer, Trees - biocollect.ala.org.au
Global Plastic Pollution monitoring
CSIRO has developed an online national marine debris database where you can contribute data you collect about litter at your local beach. Together, we can contribute to the improved understanding of the types, amounts and sources of debris that arrives on Australia's coastline.
CSIRO National Marine Debris Portal
We're also integrating it into initiatives around the world such as Earth Challenge 2020. Users can upload images of pollution to the free Earth Challenge 2020 app. These images will feed into a global database to provide scientists and global governing bodies with information on all things rubbish. This data includes where it's found, the different types, and how much there is. The Earth Challenge 2020 project will build on our research analysing what rubbish there is on land versus the seafloor. It will inform future research projects and assist local authorities to develop targeted waste management strategies. All to reduce the impact of pollution on the environment. The Earth Challenge 2020 app will expand our datasets to paint a picture of the plastic pollution problem worldwide.
Flora connections

Flora connections is working to make it easier for citizen scientists to document how plants regenerate after fire.
Flora Connections provides a framework that can be used by citizen scientists to assess plants affected by disturbances and threats, such as after recent floods or in the event of future fires. Its aim is to connect community plan knowledge to conservation decision making.
A survey data sheet was developed that includes important information such as site information, habitat information, species information, population numbers and disturbance and threats. A step-by-step guide steps citizen scientists through the established monitoring protocol. The guide explains the concept and aims of the project, how to record information and where to upload it.
As a resource for additional information, to access the resources above and as the portal to submit data, use floraconnections.com


Related to this page