Physically healthy, and socially happy cities of the future are achievable, given we make good choices today.
Cities are the drivers of our economy, innovation and our culture, but foremost, because they are the place most of us call home, they are what supports our health and happiness.
As we move into the 21st century and face known and as yet unknown challenges like extreme events, population growth, an ageing population, shifts in industry and increasing pressure on water, energy and food supplies, these homes of ours will change.
CSIRO is helping to shape, change, and fortify our cities through key research in the areas of urban systems, urban greening, energy efficient homes, sustainable water systems for urban centres, sustainable urban development and resilience under a changing climate.
Using a whole-of-system approach, CSIRO research underpins an all-encompassing vision for adaptable, liveable cities in the face of urban related difficulties to help build cities that boost community wellbeing.
Building economically, socially and environmentally resilient cities will mean innovating all sectors together as Australian cities grow.
Research based planning together with a collaborative, communicative processes around urban growth is the crucial foundation when building resilience in a community, and fostering acceptance of change.
Community resilience means being able to effectively respond to issues and solve problems that come with change, while preserving the things that we enjoy. Changes may be caused by natural disasters such as heatwave heat wave, or chronic stresses associated with urban growth such as traffic congestion, social inequality and housing affordability.
"Resilience is really about how well a community can respond to change, and perceptions of community resilience will influence an individual's acceptance of urban growth," said CSIRO Social Scientist, Dr Rod McCrea.
The Survey of Community Wellbeing and Responding to Change, recently conducted by CSIRO across six Local Government Areas in Melbourne, seeks to identify factors underlying acceptance of urban growth.
Urban resident's views can shape the nature of what will be accepted and eventually implemented in local suburbs. With the Australian population growing by one person every one minute and 32 seconds, urban growth is assured, but getting consensus on new development can be difficult.
The "Save our Suburbs" and "NIMBY" based protests against development can dominate local media reports, but the more nuanced reasons people may accept or reject urban growth in their neighbourhood are not well understood.
Securing a liveable future for Melbourne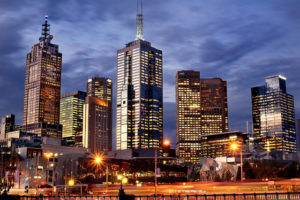 In a testament its liveability, today's City of Melbourne has topped The Economist's global living list for the fifth year in a row. People must know about it, because Melbourne is one of Australia's fastest growing cities.
Its population is estimated to almost double in the next 35 years, with a projected population of around eight million people by 2050 and 1.6 million new dwellings needed in the metropolitan area to house its residents.
The 100 Resilient Cities project pioneered by the Rockerfeller Foundation to improve the ability of cities to meet the problems of the 21st Century, identifies Melbourne's key resilience challenges as drought, flooding, heat wave and rising sea levels together with stresses associated with a rapidly expanding and increasingly diverse population.
The priority – and the challenge – is designing urban growth that maintains Melbourne's renowned quality of life and promotes community wellbeing. To achieve change, community acceptance of urban growth is also needed, and the most important trigger for community acceptance is community resilience.
"We found that perception of community resilience was the strongest predictor of whether people would be accepting of local urban growth," said Dr McCrea. On average, respondents to the survey only slightly agree that their local communities are showing attributes of resilience.
The study found that attitudes to urban growth vary considerably – NIMBY protests only representing one end of the spectrum.  On average, attitudes to urban growth are neutral.
On the other end of the spectrum, survey respondents perceived that a potentially more diverse and interesting suburb outweighed the adverse effects of further development.
"We found that if people saw that a new development was likely to bring mixed and interesting features to the neighborhood, they would be more likely to support it, said Dr McCrea.
It was also found that attitudes cannot simply be attributed to location or current density levels alone. For example, the rate of acceptance in the outer city suburb of Whittlesea was on par with acceptance in the CBD, which is an exception the idea that lower density places are more accepting of urban growth than higher density. It seems to be more about the rate of change than the location of change.
"Whittlesea is a very high growth area which is poorly serviced with public transport, so it has problems which affect people's attitudes towards further growth. What leads to acceptance in the community is different in different areas, and is shaped by suburb-specific problems and how the residents believe these are being handled," said Dr McCrea.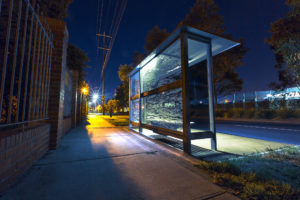 The process of development needs to show good planning and leadership, provide clear information, and show that community, government and development groups are learning from the past while working effectively together for their future. If the community feels this process is flawed, the natural response is apprehension.
CSIRO Principal Research Scientist, Professor Rosemary Leonard said "It's not so much the degree of growth that's important, but the processes, planning and engagement surrounding it. The community need to feel a sense of this is our home and we are growing it together,"
That perception of working together to beat the odds is the cornerstone of community resilience. Without it, it is difficult to expect better community outcomes or acceptance of urban growth and intensification.