Water – its presence and its absence – has long defined Australia. The "droughts and flooding rains" that Dorothea Mackellar lyricised have shaped this nation since its first people arrived tens of thousands of years ago. While Australian Indigenous peoples' traditional lifestyles were adapted to the ups and downs of water supply, our towns, cities and industries are exquisitely vulnerable to changes in water availability and climatic conditions.
More than ever before, we need to know how much water we have, where it is, what condition it is in, and how those factors might change in the future.
One initiative to help address this need is the Water Information Research and Development Alliance. This seven-year collaboration between CSIRO and the Bureau of Meteorology has achieved the seemingly impossible task of bringing together all the information available on Australia's significant water resources, in a standardised form that can be collated, studied, and made available for anyone who needs access to this information to plan and prepare for the future and a changing climate.
Previously, water information was held by more than 200 different entities across the country, in a multitude of forms. CSIRO developed the standard that has now been adopted for the transmission of that data from those who collect it for their core business -- whether a water authority or irrigation company -- to the Bureau of Meteorology.
It's the first time all this water information has been brought together at a national level, and it enables the kind of water assessment and forecasting work that is becoming vital to future planning. It underpins a suite of publically-available products and services, such as the short-term forecasting of the flow in rivers, flood forecasting, or the outlook for stream flows into major dams.
This work is helping us to make sense of the behaviour of catchments, rivers and underground water and how this is influenced by changing weather and climate. It's about trying to take a longer term view with measurable amount of skill in the forecast, and provide guidance in terms of what might be around the corner.
CSIRO, with its research and delivery partners (including state water agencies, Geoscience Australia and consulting companies), has also been undertaking more regional analyses of water resources and outlooks. Water resources assessments began with the Murray Darling Basin nearly a decade ago, when extreme drought prompted serious concerns about the future of water supplies around the Basin, and whether there was going to be enough water to support communities.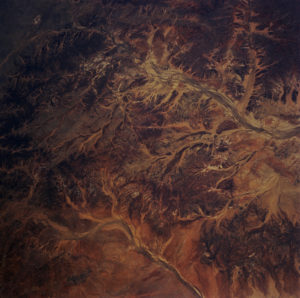 The question is, how much water is there, where is it, and when does it change? This question has now been asked, and answered, for several key regions in Australia. A groundwater-focused assessment has been done for the Great Artesian Basin, while the Tasmanian midlands has undergone a water resources assessment to explore the viability of irrigation development. In south-west Western Australia, declining river flows have prompted a detailed analysis that has now highlighted a long-term trend of declining runoff into dams in the region. More recently, the Pilbara region has been put under the microscope to help the Western Australian government plan for regional development, agriculture and mining. Government, industry and communities in northern Australia are also invested in the potential to develop the region, and our integrated agricultural resources assessment in the Gulf country (Flinders and Gilbert basins) has shown the importance of matching an understanding of water, soil and crop suitability with economics and market opportunities.
Thanks to this work Australia now has a nationally consistent framework for assessing the water availability – present and future – which is the envy of many nations. This represents the combined effort not only water experts, but also mathematicians, information architects, climate experts, engineers, and a whole host of other fields of study that can contribute to making these assessments as comprehensive and meaningful as possible.
This approach is proving valuable not only to Australia, but also to other countries facing similar water challenges. CSIRO has been working with the Federal Department of Foreign Affairs and Trade, through their sustainable development investment portfolio, to provide integrated water resources assessments in countries such as India, Nepal, Pakistan and Bangladesh.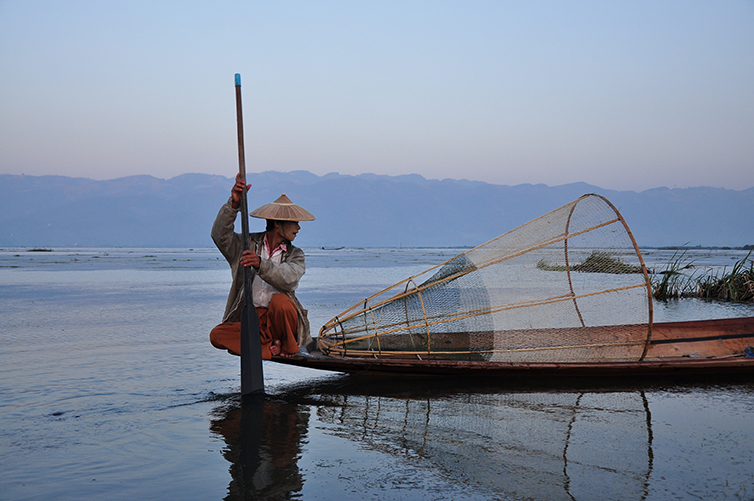 Complex river systems such as the Indus, Ganges, Brahmani and Koshi are the lifeblood of these countries so ensuring their long-term health and survival is essential. CSIRO and its partners have been bringing its scientific expertise to the table to help those nations harness what they know about their water systems and formalise this knowledge in models that can then be used to plan for the future; for example, understanding how diverting water for agriculture or industry will impact the water supply of cities, or understanding the connections between surface and groundwater systems.
These international collaborations have been a learning experience for CSIRO as well, involving a far greater level of participation from local communities and other stakeholders. It's as much a social process as a technical one, and has led to capacity building on both sides of the table.
While water research is essential on our home turf – supporting our nation's future, its economic and environmental prosperity – our international contributions will also help shape a prosperous and sustainable future for other nations as well.
Find out more about CSIRO's water research