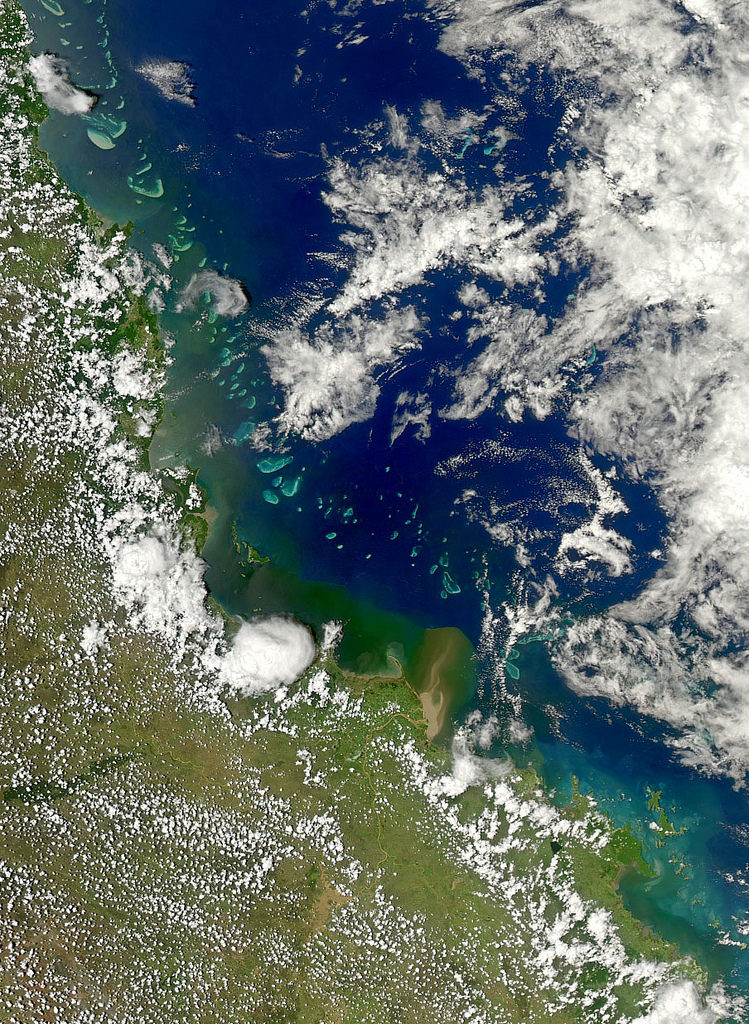 There are few superlatives in any language that can do justice to the uniqueness and magnificence of our Great Barrier Reef. This 2,300 kilometre long jewel nestled along Australia's eastern coastline is home to a wealth of marine biodiversity unmatched anywhere in the world.
This jewel, however, is becoming tarnished; its complex and delicately balanced ecosystem is under threat from human activities both locally on the reef, regionally along its coastline, and globally. These impacts are being felt in deteriorating water quality, rising water temperatures, and increasing ocean acidification. They are being seen in dramatic losses in coral cover – at least half has disappeared since 1985 – as corals gradually succumb to these stressors.
Natural ecosystems are designed for resilience, but the size and scale of these impacts may exceed even the Great Barrier Reef's capacity for recovery. Climate change will heap further insult on the already injured Reef. It needs our help, and we know it. Research from James Cook University has found that nearly 90% of Australians believe the Great Barrier Reef is under threat from climate change.
So what can we do about it? A key focus of protection and recovery efforts needs to be the catchments and coastline adjoining the Reef. Land use in these areas has a major influence on water quality around the reef. There is already evidence of increased erosion and the export of sediments from the Burdekin catchment down to the Reef lagoon; Australian researchers have shown the amount of fine sediment reaching the Great Barrier Reef from this catchment has increased up to ten-fold since European settlement .

Agricultural practices such as intensive cropping of sugar cane in these areas also impact on the amount of nitrogen and pesticides entering the reef, which in turn are linked to outbreaks of the crown-of-thorns starfish, reduced coral recovery and reproduction, depleted seagrass beds, and increased disease.

Shipping, port expansions and overfishing are also posing a significant threat to the health of the Reef, and changes to the temperature and chemistry of the ocean are delivering increasingly bad coral bleaching events. While these are not the result of poor water quality, their impacts are magnified by the Reef's vulnerable state and poor health. Agricultural pollution now threatens around one-quarter of the Reef's total area, and is second only to climate change as a threat for coral reefs around the world.

Because of this, both federal and state Governments are taking notice of water quality as a key issue for the Reef. The Federal Government has pledged significant investments, such as the Federal government's $140 million Reef Trust and Queensland's $90 million GBR Water Science Taskforce. At the same time, the Queensland state government introduced water quality targets with the aim of reducing total suspended sediment runoff by up to 50 per cent and reducing nitrogen runoff by up to 80 per cent in key catchments, such as the Wet Tropics and the Burdekin, by 2050.

But with one of the worst coral bleaching events already underway on the Reef, we need to move faster, we need to do better to restore the Reef to full health.

As Australia's national science agency, CSIRO is ideally positioned to bring the best science to the challenge and to support Federal and State governments in deciding and implementing policies to achieve this. CSIRO already has a long history of working with partners in the Great Barrier Reef World Heritage Area and its adjacent catchments; spanning the full continuum from inland to outer reef.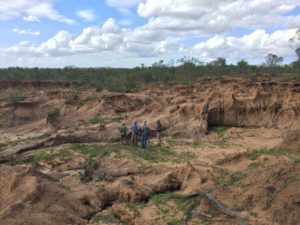 In this edition of Ecos, we showcase a selection of recent research by CSIRO and collaborators from institutions such as James Cook University and the Australian Institute of Marine Research. These studies have explored areas such as the long-term history of sediment run-off onto the reef by studying radioisotopes in quartz-based sediments, and looking at sediment 'fingerprints' to determine exactly where in catchments adjoining the Reef the sediments are coming from.

These sorts of studies help deliver the kind of fine detail that can lead to more informed, targeted and efficient interventions. Understanding the biophysical processes, as well as the social and institution drivers of behaviour around the Reef, will highlight 'hotspots', and enable us to tailor interventions to specifically address those.

It is also the time to take an interdisciplinary, partnership approach to the problem, rather than the more fragmented, siloed research that has taken place in the past. It is not enough to simply examine the source of sediments within a catchment without also incorporating a detailed understanding of land use practices in those areas, and social and economic factors that have led to those practices. Similarly, an intervention to reduce erosion must take into account all stakeholders, including local communities, governments, regulatory bodies and individual land owners.

It's a holistic approach that, while challenging, can deliver more holistic solutions. It is an ecosystem-wide problem that requires ecosystem-wide change to solve.