When abalone fisherman in southeast Tasmania noticed a correlation between the increase of farmed salmon stocks and a decrease in abalone stocks, they suspected there might be a link.
CONNIE, an ocean modelling tool, came to the rescue. Scientists were able to use the tool to demonstrate that neither waste from the fish or the cleaning of cages would have reached the abalone fisheries.
Oceanography meets ecology
CONNIE uses oceanographic data such as current strength, wind speed, and water column depth to model the dispersal of fish larvae, plankton, chemicals and sediments.
"It's really the interface between physical oceanography and ecological processes in the ocean," says Dr Scott Condie, team leader of the Marine Risk Assessment team at CSIRO.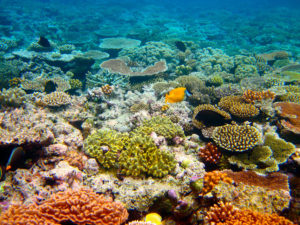 "It became clear that there are a lot of important problems around the way that chemicals or living organisms move from one area to another. And this is obviously a fundamental part of how the ecosystems function," says Dr Condie.
Recent improvements in ocean data mean there has been good information available to researchers and management agencies. But it was often highly specialised and difficult to compile in one place.
"Our challenge was to develop a new tool that could provide that information, in a very accessible way, to people who weren't used to dealing with all that complex data coming out of the ocean circulation models."
The 'CONNectivity InterfacE' tool—CONNIE— was born. That was over a decade ago and CONNIE3 went live on 8 April 2016, with Dr Condie still at the helm. The latest iteration improves usability and has a finer resolution for mapped areas.
CONNIE3 stands at the crossroads of the past and the future, able to gaze in either direction and recreate or predict events to show us where toxic substances or invasive species have come from and where they are likely to go next.
Predicting marine pathways
The main users to this point have been marine scientists from a range of backgrounds.
By predicting the movements of crown-of-thorns starfish on the Great Barrier Reef, CONNIE has helped to manage outbreaks of the invasive species.
When the Environmental Protection Agency Victoria found drums of toxic substance dumped at sea, they used CONNIE to trace the substance back through time, according to where recorded ocean currents had carried it from, to find the culprit.
Unexpected users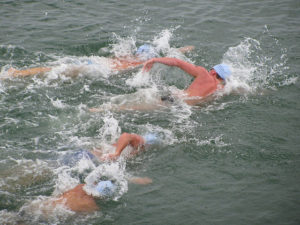 CONNIE has also had some unexpected users. Fringe users include extreme athletes doing long-distance swims or kayaking, who have used the tool to plot out the best routes for their adventures. That way, they avoid the futility of expending their energy in a desperate battle with nature, only to end up back where they started, thanks to an eddy that pops up at that time of year.
It has even been used in operations related to search and rescue.
"When you get feedback saying this research is having a real impact, and it's part of an organisation's day‑to‑day operations, that's exciting," says Dr Condie.
"And at the same time CONNIE3 is being used by scientists to discover things and understand things. I think that's one of its main successes—the diversity of applications—and that we're finding new ones all the time."
How CONNIE works
You first select a location on a map. This could be a discharge site for contaminants, or a fish spawning area.
Then you specify parameters such as the start time of, for example, the discharge or the fish spawning. From there, you have a few options.
Much of the data is preloaded. For example, it already has data about oil slicks, plankton, coral spawn and some of the reef fish of the Great Barrier Reef.
CONNIE has grown and evolved as different users have found a purpose for refining it, working with the Marine Risk Assessment team to add to the database.
You can also enter your own data for an organism, such as life cycle and swimming ability.
Then, in less than a minute, depending on the complexity of the request, you are presented with a graphic of the dispersal cloud of the substance or organism. This could be an exposure map if it was a chemical spill, or a map showing where coral spawn has or is likely to end up.
Simple, accessible and free
The secret to CONNIE3 lies in its simplicity. The base model is rigorous, but not complex.
"The accessibility is the key point," says Dr Condie.  "Also the fact that it's free, and it's an online tool.  So there's no barrier to access at all.  And at the same time it's quite simple to use, so it's aimed at a broader audience than almost any other sophisticated ecological model that I could think of."
One element that limits the power of CONNIE is the resolution of the data in the area you want to target—how finely it can recreate the conditions. But Dr Condie says the team aims to eventually have a high-resolution model for the whole of Australia.
They also have global ambitions.
"We want to develop a global implementation, at coarser scale, so that it will be available globally, because there's nothing similar available for anywhere else in the world."
---
Many agencies and industry groups have contributed to the development of CONNIE including the Australian National Data Service, the Environmental Protection Agency Victoria, the Fisheries Research and Development Corporation, the Great Barrier Reef Foundation, the Great Barrier Reef Marine Park Authority, James Cook University, the National Institute of Geophysics and Volcanology (Italy), the Tasmanian Salmon Growers Association, the University of Queensland, the University of Tasmania, and the Western Australian State Government.