Australians love the flora and fauna bustling within their landscape and it turns out honey bees love it too.
Australia can now proudly call itself home to one of the healthiest European honey bee (Apis mellifera) populations in the world. A recent national bee survey led by CSIRO's John Roberts screened 1,240 hives of 155 apiaries in various locations across Australia and has provided the first national account of honey bee health.
The survey team used molecular testing to detect for the presence of 10 different honeybee viruses and by inspecting apiaries across Australia, were able to track the spread of the viruses. Their results show Australia is free of several harmful pathogens affecting bee populations overseas. Neither the devastating Deformed wing virus (DWV) nor the parasitic Varroa mite that transmits DWV were found during this first national survey of bee pathogens.
And this isn't just good news for the bees.
Our healthy honey bees play a vital role in the food chain, pollinating fruits and vegetables that we rely on for our daily nutritional intake. The effective pollination of wild and cultivated plants not only benefits our nutritional intake but reduces the cost of fruit and vegetable production. Proper pollination speeds up the growth of plants to maturity and enhances yield sizes, leading to production efficiencies.
What's next for our honey bees?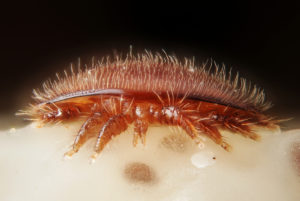 Despite their high rank in the health charts, Australia's honey bees could still become compromised should Varroa mites and DWV arrive. Australia's geographic isolation has prevented the entrance of the dreaded mite into the country so far. However, biosecurity researchers believe that it will arrive here eventually; it's just a matter of when.
The Varroa mite exists in regions as close such as New Zealand and Papua New Guinea, serving as the biggest area of threat for our honey bees. Attentions are focused on the Varroa mite as the most effective remedy against DWV is management of the mites that carry the virus.
Australia's quarantine service and national sentinel hive programs assist in safeguarding honey bee health by intercepting bee colonies and the mites they carry at the border. With Varroa mite threats inevitable, the rapid detection of incursions will be critical for eradication to be possible.
The national sentinel hive program continues to improve Australia's capacity to detect and respond to incursions early on so we're prepared when the time of arrival comes.
How are we preparing?
Australia's leading bee health definitely makes us a proud nation, especially as our honey bees add nutritional value to our diets. Despite the protection secured from our nation's isolation, we should take actions to keep our bees healthy, long into the future.
This is exactly what the Global Initiative for Honey bee Health (GIHH), an international research collaboration of researchers, beekeepers, farmers and technology companies aims to achieve by investigating viable solutions for our bees and sustainable crop pollination, ultimately making a valuable contribution to sustainable farming practices and food security.
CSIRO carried out the national survey in collaboration with the Rural Industries Research and Development Corporation (RIRDC).
---
More information