What kinds of energy systems will we use in 2050? And how can we make sure those systems will meet the different needs of communities in various places?
To find out, CSIRO researcher Tira Foran and his team ran two 'Back to the Future' workshops in Alice Springs, where energy use is higher and fuel is more expensive than the national average.
The 28,000 residents of Alice face mean summer temperatures soaring above 30C during the six-month long summer, while in winter, temperatures often drop below 5C overnight.
"As a social scientist, I've always been interested in the social and technical context in which energy planning takes place," says Foran.
The workshops included local people – many with expertise in housing, transport or service delivery – discussing effective 'no regrets' strategies to transform their energy systems so they would become more equitable, more efficient and low-polluting.
Their suggestions included adopting new technologies and changing planning and regulations to be more culturally appropriate and to involve the community in the design of solutions.
One example of a successful energy initiative along these lines was a shared housing project for youth developed by the Central Land Council after lots of consultation with the young people who would live in these houses.
The housing comprises small shipping containers, each under a larger supported roof so that residents could live and sleep in a shaded outdoor space, but sleep indoors on cold winter nights.
Other ideas included changing the Northern Territory's administrative year, so that outdoor work was performed during the cooler months, saving water and energy.
Workshop participants also recommended the use of smart water and energy meters, and providing energy audits to encourage housing retrofits with white roofs, shading and external wall insulation.
Foran says the workshops are part of a process to empower the people who consume energy to think more about what they could possibly do to get a better deal as consumers and citizens.
"This project asked people to consider that, in the warmer climate of 2050, the existing systems of planning and design in which energy is inserted in everyday life might be inadequate."
Workshop participants looked at three different scenarios of possible futures, with each scenario assuming that by 2050, the world would be 2.5 °C warmer.
The first scenario – 'Isolated' –assumed low economic growth and grassroots innovation and poor energy efficiency in housing. An extra 100 MJ per square metre a year is needed for heating and cooling and increased energy costs would put community facilities under pressure.
In the second scenario, tagged 'Bartering,' residents pool labour to build low-tech houses with rammed earth and used tires and co-housing models, but poor economy and low policy commitment sees tenants suffering thermal stress.
Finally, in the third scenario – 'Boosted' - a stronger economy, clear policy commitment and grassroots innovation will see generous rebates for energy efficiency and off-grid residences.
Workshops that explore possible future scenarios are a novel way to explore energy policy options.
Foran says that too often, consumers don't have much choice about their energy technologies because of centralized, monopoly models of power generation, transmission and distribution.
Power systems engineers can dominate energy planning, and the planning process often doesn't involve the participation or preferences of consumers, he says.
Bruno Spandonide is a transport researcher who participated in the workshops as a representative of NGO Ninti One in Alice Springs.
He says that transport workshop participants included remote Australia freight operators, the Royal Flying Doctor service and representatives from NGOs and government agencies.
They considered solutions like different types of road surfaces, better community transport, mobile mechanics and mobile registration services.
Tailoring fleet vehicles to either town use or remote locations and allowing trips to be shared between people from different organizations were seen as important innovations.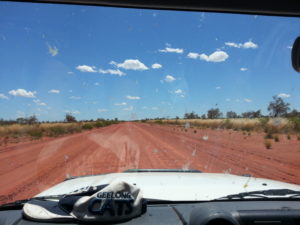 "In very remote communities people are already way better than Uber, sharing every transport resource they come across, and they are very, very good at that," he says.
Key future technologies would include the ability to share energy between transport and household consumption, which relies on better battery systems than currently exist.
"Full integration means that off-the-grid livelihoods would be totally renewable and also highly sustainable," he says.
Remote Australia poses big challenges for energy policy-makers. Communities need to adapt to climate change and also make sure these adaptations cater for members at all income levels.
Foran says that this research acknowledges the role that energy plays in people's daily lives.
MORE INFORMATION:
Understanding energy-related regimes: A participatory approach from central Australia
Centre for Appropriate Technology