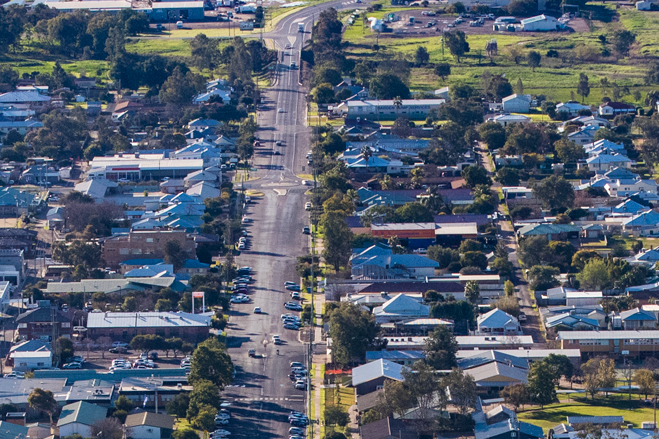 As the national discussion around unconventional gas development continues, one aspect that will also inform future decisions is better understanding the potential greenhouse gas impacts of the industry - including methane.
A new study by CSIRO's Gas Industry Social and Environmental Research Alliance (GISERA) adds to information CSIRO has been collecting on background levels of methane emissions and fugitive emissions around areas where the coal seam gas (CSG) industry are operating.
Methane is a colourless, odourless, non-toxic gas, which originates from either decomposition of organic matter or from deeper beneath the Earth's surface by geochemical processes when temperature and pressure conditions are suitable.
"The current scientific understanding is that methane levels, both natural and human-related, have been increasing globally faster in the past two decades than any other time," says lead CSIRO author Dr Cindy Ong.
"However, this increase is accompanied by a decrease in the proportion of methane emissions coming from the petroleum sector.
"We know that scientific studies indicate that the gas industry's methane leakage must be less than about 3% of production to ensure that the climate benefits are maintained.
"By identifying sources of methane associated with the gas industry, usually mitigation measures can be implemented quite quickly to ensure a reduction in these emissions."
Dr Ong has used mobile atmospheric sampling together with other data for the Pilliga Forest and surrounds near Narrabri, NSW, to build a detailed baseline of the human-induced and naturally occurring methane emission sources.
Emission sources such as CSG infrastructure, livestock, coal mining, and legacy bore holes in the Pilliga region were estimated based on previous studies and information gathered from other research and industry documents.
These surveys, combined with earlier surveys from 2014 to 2016, have shown ambient methane concentrations mostly similar to background concentrations observed in pristine areas with no sources of human-generated methane.
Dr Ong says understanding the size and location of background methane emission sources helps to inform the current national energy debate, as gas has been proposed as a transition or alternative energy source due to the prospects of lower greenhouse gas emissions.
"CSIRO studies, such as this one, contribute towards developing more accurate budgets of the different sources of methane to better inform decision making, including global and national greenhouse accounting, and, the impacts of the gas industry," she says.
For this project, mobile surveys using an instrumented motor vehicle, combined with mathematical modelling of atmospheric transport, were undertaken within the gas production regions of the Pilliga forest and elsewhere within the Narrabri region, which includes several large coal mines. The survey region contained a total of 3380 of boreholes, including coal and mineral exploration holes and water bores.
As part of the project, a trial to evaluate new satellite technology to determine its capability of identifying and locating methane sources across broad areas has been completed. There remains a gap in technology to provide such broad scale surveys with sufficient spatial resolution and accuracy. With the Australian government announcement of a space agency there may opportunities for development of bespoke methane Earth Observation sensors to meet Australian needs.
Dr Ong says although this study provides a strong foundation for understanding the methane sources in the Narrabri region, further work is required to better quantify and reduce uncertainties in estimates for the different sources of emissions.
CSIRO's GISERA undertakes publicly-reported independent research that addresses the socioeconomic and environmental impacts of Australia's onshore gas industries. A copy of the report is available on the GISERA website, https://gisera.org.au/project/regional-methane-emissions-in-nsw-csg-basins/ .
CSIRO has developed a factsheet which sets out what the science tells us about methane emission sources from CSG wells, pipelines, compressors and other infrastructure associated with CSG production, and their importance in warming the earth's climate.