CONSERVATION science provides the evidence-base that underpins management of Australia's diverse and unique biota and landscapes. Conservation scientists work in areas spanning plant to animal to ecosystem science, using skills encompassing genetics, taxonomy and decision theory, enjoying natural environments from wetlands to desserts to oceans.
The journal Pacific Conservation Biology has a special issue in September celebrating women working in conservation science in Australia. The issue includes the women featured here who are pioneers of conservation science in Australia, united by their passion for nature. Their careers predate today's focus on STEM education and equality for women. Their stories should serve to encourage and inspire future generations.
Isobel Bennett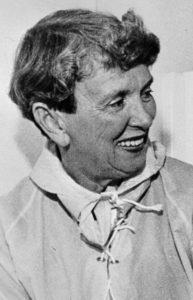 Dr Isobel Bennett AO (1909–2008) worked in marine science in its early years in Australia, commencing her work through a chance encounter with Professor William Dakin from the University of Sydney and collaborating with him for many years.
Although Isobel had no formal university training, her expertise in marine biology was recognised when she was awarded an Honorary MSc by the University of Sydney in 1962 and an Honorary DSc from the University of New South Wales in 1995.
Isobel became an expert on intertidal zones and an authority on plankton and coral. Her work on the corals of the Great Barrier Reef was instrumental in its recognition as a UNESCO World Heritage Site. She also undertook research on Macquarie Island, being one of the first women allowed to visit through the 1959 Australian National Antarctic Research Expedition. Isobel authored many books, including 'Shores of Macquarie Island'.
In 1984 Isobel was made an Officer of the Order of Australia for her services to marine biology.
Nancy Burbidge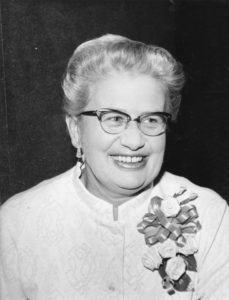 Dr Nancy Burbidge AM (1912–1977) was a botanist who is remembered for her botanical expertise, her passion for botanical art and her work toward public engagement in science.
Born in England, Nancy grew up in Western Australia, gaining BSc, MSc and DSc degrees in botany from The University of Western Australia in 1937, 1945 and 1961. She spent time at Royal Botanic Gardens Kew working on Australian grasses before moving to CSIRO where she managed the collection that became the Australian National Herbarium.
During her career at CSIRO, Nancy focussed on the taxonomy of Nicotiana, Sesbania, Helichrysum and Australian grasses. She published three volumes on Australian grasses, the Dictionary of Australian Plant Genera, a pioneering analysis of the phytogeography of the Australian region, and many scientific papers.
Nancy was the first director and an avid supporter of the Flora of Australia project that continues to this day and was a founding member of the ACT National Parks Association.
Nancy was made a Member of the Order of Australia in 1976 for her contributions to botany.
Hope Black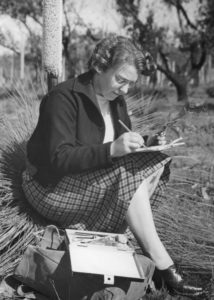 Jessica Hope Black (nee MacPherson; 1919–2018) was a marine biologist. She received her BSc from the University of Melbourne in 1946 and developed her expertise in marine biology through her participation in many biological surveys.
Hope was appointed as Curator of Molluscs in 1946 National Museum of Victoria; the museum's first female curator. She became an expert in molluscs, producing a book on the molluscs of Victoria.
She was one of the first women to undertake research on Macquarie Island, as part of the 1959 Australian National Antarctic Research Expedition. She led surveys of Port Phillip Bay that are used today as baselines for monitoring change and was an early advocate of citizen science.
In 1965, like many women at the time, Hope had to leave her job when she married, but inspired future generations of Australian scientists by working as a science teacher.
Hope was inducted into the Victorian Honour Roll of Women in 2012 in recognition of her contribution to marine science.
Marilyn Renfree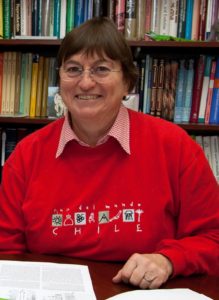 Professor Marilyn Renfree FAA AO is a leading reproductive and developmental biologist with expertise in the reproduction and development of Australian marsupials.
Marilyn gained a BSc (Hons) in 1968, a PhD in 1972 and a DSc in 1988 from the Australian National University. She worked as a post-doc in Tennessee and Edinburgh before returning to Australia.
She pioneered the use of marsupials as models for biomedical research in reproductive and developmental biology and designed contraceptives for kangaroos and koalas that are used by Parks Victoria to control koala populations in restricted habitats. Marilyn has also worked on platypuses and echidnas, recently taking the opportunity to study echidnas with Queensland colleagues and monitor their growth after they hatch from the egg, a remarkable process for a mammal.
She is passionate about public engagement and has helped to educate the public about the uniqueness of Australian marsupials, improve understanding of their value for tourism and ensure that these iconic species are valued and protected for future generations.
Marilyn's contribution has been recognised through numerous national and international awards and fellowships. She was elected a Fellow of the Australian Academy of Science in 1997 and was awarded an Officer of the Order of Australia in 2013.
Margaret Friedel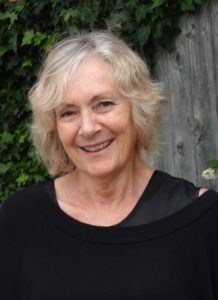 Dr Margaret Friedel is an expert on the ecology of the Australian rangelands having spent her career living in and studying arid Australia.
She obtained her BSc and PhD degrees from the University of Melbourne in 1967 and 1973. She joined CSIRO in Alice Springs to work on rangelands pasture production systems, later broadening her research to rangelands ecology and management, particularly vegetation dynamics and fire management. She became leader of CSIRO's rangelands research team and inspired many scientists to work on understanding the complexities of the Australian arid zone.
Margaret is renowned for her engagement with local communities and landholders and for her approach to integrating social, economic and ecological values in managing rangeland ecosystems.
Margaret has received many awards and accolades, including the Australian Public Service Medal and the Desert Knowledge Research Award in 2007. Since formally retiring in 2010 she continues active research and scientific leadership in conservation science.
---
This article is summarised from 'Women in conservation science making a difference' by Margaret Byrne, Linda Broadhurst, Michelle Leishman and Kathy Belov. Read the full article in the September 2018 issue of Pacific Conservation Biology, a special issue celebrating women working in conservation science in Australia.