As part of National Science Week 2021, which is themed, 'Food: Different by Design', we ask Jessica Bogard more about her work in sustainable food.
Can you tell us about your role?
I'm a Nutrition Systems Scientist with the Food Systems and Global Change group in CSIRO's Agriculture and Food team.
With my background in dietetics and public health nutrition, my role involves looking at ways that agriculture and food systems can be influenced to improve nutritional quality of food supplies. I try to have a positive impact on diet quality and nutrition.
I've worked mostly in low- and middle-income countries throughout Asia and the Pacific. But many of the lessons are also applicable to Australia and other developed countries.
I love being part of a multidisciplinary team. Sometimes it's challenging because we don't always use the same technical language in our work. But we are always aiming for the same goal of improving food and nutrition security through healthy and sustainable food systems. These interactions always help me expand my thinking and develop as a scientist.
Recently, I've provided input on the CSIRO Tuckerbox an interactive microsite that's opening up conversations with kids about health and sustainability.
What encouraged you to become a dietitian and food scientist?
I recall doing an assignment on the digestive system in primary school. It was fascinating to me that the surface area of our intestines (thanks to microvilli that allow increased absorption of nutrients) was similar to a tennis court.
I have always been amazed by what we eat. Something so 'everyday' or even mundane to some people has such a profound impact on our health and wellbeing both in the short and long term. We really should pay much more attention to what we eat.
Could you share an example of your international work?
I was involved in a wonderful project with WorldFish in Bangladesh where the team and I developed two nutritious food products. They were based on local nutrient-rich ingredients, designed to reduce malnutrition among pregnant and lactating women, and young children.
We adapted traditional recipes with simple modern processing methods and nutrient-rich varieties of local foods. Then, we produced a dried fish chutney for women and a dried fish porridge for children. We then set up local supply chains with small-scale fishers and farmers to supply the ingredients directly to a local food processing company.
Aside from our formal impact assessment of the project, it was so rewarding to talk with communities and hear women reporting that they felt stronger throughout their pregnancy or that they had better milk supplies for breastfeeding. This project was inspiring for me because it highlighted the value of local and underutilised foods for improving nutrition and health.
What are your day-to-day activities like?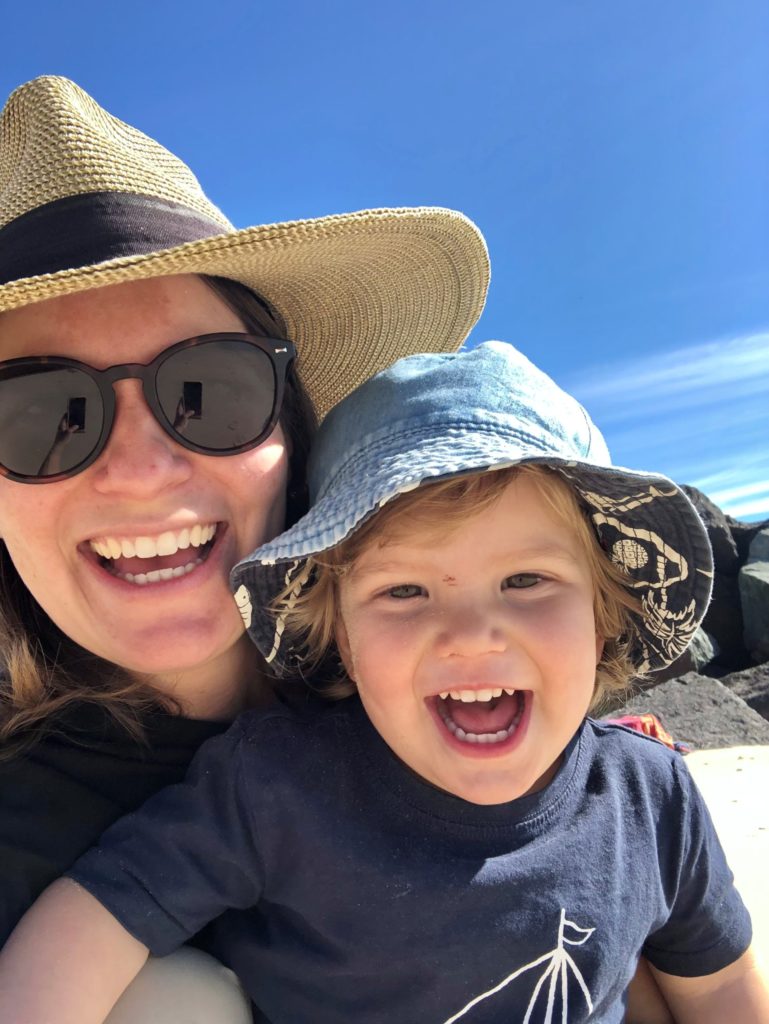 I have a two-year-old at home. Feeding a toddler has certainly given me a new appreciation for what we as nutritionists recommend people feed their kids, and the reality of what parents can do. Parenting has been a wonderful experience for me.
One of my favourite things to do with our son is to let him smell and touch all of the different fruit and vegetables that we buy every time we go to the supermarket. He loves putting on his apron at home and 'helping' prepare our meals.
The increased flexibility of working from home since the pandemic began has really helped me in the return to work following 12 months' maternity leave. Avoiding the commute has helped me achieve a better work-life balance. And whilst virtual meetings have their limitations, they also have their benefits. I love seeing the pictures on people's walls or seeing their kids or dogs pop up in meetings!
Do you have a great science role model?
I have been so lucky to have several wonderful science mentors throughout my career so far. Dr Shakuntala Thilsted stands out. She was recognised for her work earlier this year as the winner of the World Food Prize.
I first started working with her in 2012 as a research assistant in Bangladesh. She showed me the importance of having nutritionists working in agriculture and fisheries production systems to positively influence food supply. The approach can have wide-reaching impacts on reducing malnutrition.
Jessica has been nominated for the APEC Science Prize for Innovation, Research and Education (ASPIRE). She'll find out in late August 2021 if she has won this prestigious prize. Watch this space!
Read more about The CSIRO Women's Health & Nutrition Guide.