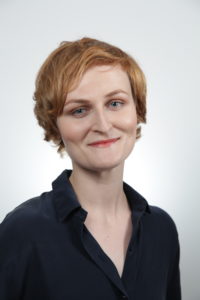 Meet Stela Solar, our new Director of the National AI Centre. Stela is returning from her position as Global Director - Artificial Intelligence Solution Sales and Strategy at Microsoft in the US to lead the National AI Centre.
What led you to choose a career in tech?
A series of happy accidents. My first job out of university happened to be with a tech start-up and I was very quickly hooked. I loved the technology and speed of innovation, I loved how dynamic and creative the ecosystem partners were.
We don't talk enough about the creativity in technology, but for me, it has always been a major part of the appeal. We get the opportunity to work on things that push boundaries, enrich people's lives and help to solve challenges we thought were unsolvable.
Very early in my career, I found that I enjoyed translating technical and complex details in a way that was meaningful for people without a tech background, and that was tremendously useful - it has been the basis of everything I have done since and core to my value of inclusivity.
What attracted you to the National AI Centre?
Advances in technology together with hybrid working have changed the game, enabling new opportunities for Australia and Australians right here at home.
Australia has deep AI expertise and investments which already contribute to the global AI community. Our opportunity with the National AI Centre is to stitch together the fabric of our AI ecosystem and work together to lift our capability to a leadership position.
The National AI Centre will support businesses and entrepreneurs to 'cross the chasm' by connecting innovation to commercialisation, creating opportunities for every Australian and building advantage for business with AI.
What are the areas of opportunity you see for Australia?
We have such a strong asset in brainpower and diversity. I have some bias here, but Australians are well regarded around the world. In the US, every day I saw ex-pats helming cutting-edge innovations and initiatives for leading, global organisations.
If we can bring our domestic ecosystem together, scale our capability and connect with industry in new ways we can convert the potential of AI into opportunities for Australia and real advantage.
This work is happening in a number of different organisations across Australia already, but I think we have reached a particular moment in time where we can really accelerate. I am really excited to be coming home to be part of this.
What do you want people to know about AI?
Innovation and AI can be seen as futuristic, but it's real today – and it's all around us.
From the digital agents you can chat with online to find the status of your shopping order, to live captioning and translation of media, to more accurate weather predictions.
AI is part of the way we live. And what is interesting is that the countries that create guidelines for, and have a coordinated vision around how AI can best be used are the ones that benefit most from the technology because these become the highways for trusted innovation.
What advice would you give to women and girls wanting to pursue a career in tech?
Technology is the most creative and empowering thing I have experienced. It is a "choose your own adventure".
You can shape the world around you, you can create your opportunities. Jump in no matter your background or age, there is such a variety of tech that it is in every field and there is so much new that whenever you start you are not behind.
When you are even just half clear of what you want, go for it, ask for it, and tell everyone you want it. There are so many "nos" in life, choose to always be your "yes". Technology is always better when it is also shaped by you.
Stela will lead the National AI Centre from late January 2022.