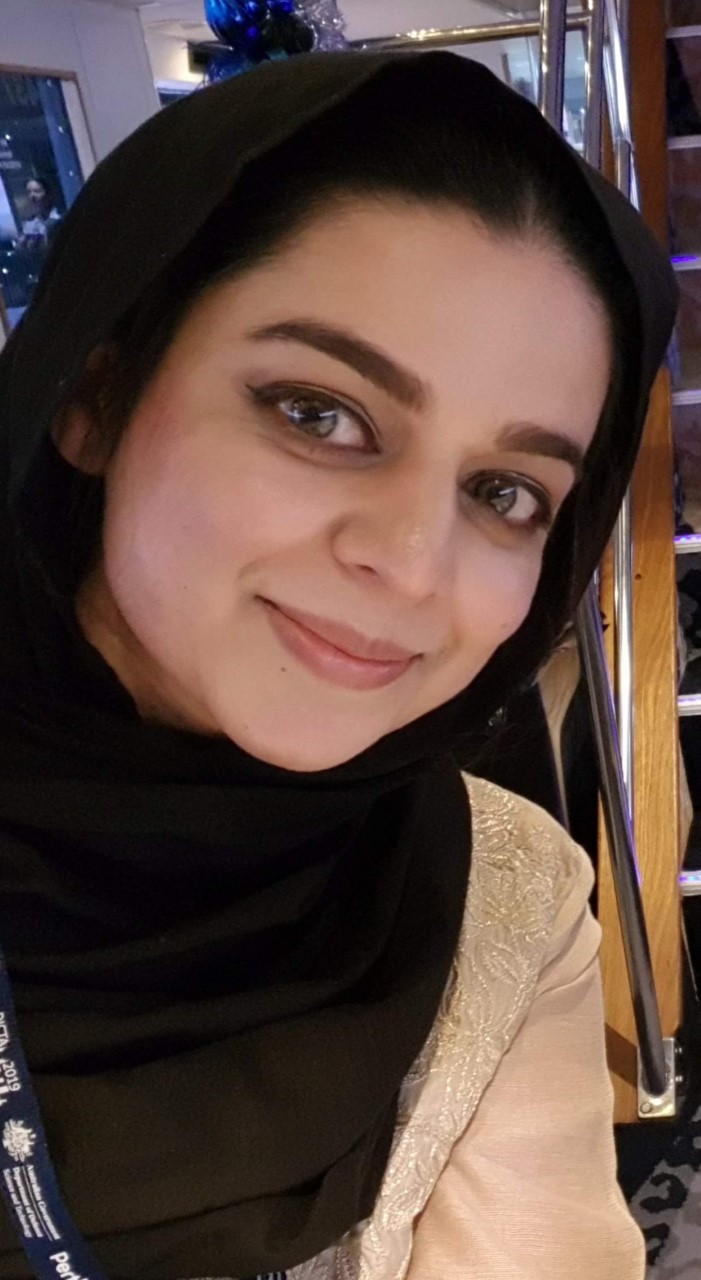 Meet Dr Mehwish Nasim, a computational social scientist and researcher within the Software and Computational program at CSIRO's Data61. We're talking to her about pursuing a career in tech, closing the gender gap in STEM, and modelling the spread of misinformation on social media.
What led you to choose a career in tech? 
In one sentence, I am here because of my progressive parents. My father was very ambitious about my career progression, and he even encouraged me to take my O'Level (University of Cambridge) exams, which is equivalent to high school in Australia, one year early. 
Since a young age, I was very good at maths. Though I wanted to become a medical doctor, biology was not my biggest strength. In retrospect, I'm glad I choose maths and computer science, as I've been able to work on multiple exciting multidisciplinary problems, such as from social science, psychology and even medicine. 
In 2012, I was very lucky to get a PhD position with Prof Ulrik Brandes in Germany. Our research group was one of the most diverse workplaces I had ever seen. My research interests also diversified while working in that group and I developed interest in modeling social science problems using maths.  
I later worked at University of Adelaide on a project called "beat the news", aimed at predicting population level events in Australia. The project was a major success and I ended up getting a job at CSIRO's Data61.
How did you end up at 
CSIRO's 
Data61? What inspired you to join the 
organisation
?
Our team is the first CSIRO's Data61 team in Adelaide and it was exciting to get the opportunity to work in a new team on cutting edge-problems. I would also mention that I had already worked with my colleagues at Data to Decisions CRC, so knowing that I would be working with an amazing group of people inspired me to join Data61.
What are some of the projects you're working on at CSIRO's Data61? Can you tell us about some of the most impactful?
One of the most exciting projects I'm involved in is modelling the spread of misinformation on social media. This work requires cross-disciplinary interaction, which makes it very intriguing.  
What do you love about working in 
tech
?
Because of my multidisciplinary experience and skill set, I love being able to apply mathematical modelling to real-world problems. Being able to program and draw implications on human behaviour is something I love about STEM, particularly maths. 
Why is gender diversity important in 
tech
?
When we associate a certain profession with a certain gender, we are blocking creativity and progression. 
In your opinion, what's the single biggest change that needs to happen in order to encourage more women to pursue careers in 
tech
?
When young girls and women see their female role models struggling in the tech industry because they don't have the degree of support required to help them look after their families while having a successful career in tech, it discourages them to pursue a career in this area. 
The tech industry needs to be more gender diverse, but the next facet of this is that these women must be diverse themselves. This means a wide range of ages, cultures, ethnicities, races, civil statuses and carer responsibilities (if any), for example.  
We need diverse role models that women can relate to and get encouraged to have a career in STEM.
How can colleagues, 
organisations
 and industries within 
tech 
better support and enable women?
Though anyone can pursue a career in STEM at any age, most early career female researchers have little children.  
Work flexibility is one way to support them as their routines are very unpredictable, but they are also eager to excel at the same time. A flexible working environment helps them do their research while caring for a child. I appreciate the work flexibility offered at CSIRO's Data61.Even before the pandemic, when my child would get sick, I could work from home. I also found the management very understanding when I had to work interstate for a few weeks due to caring responsibilities.     
In my experience, women are often unable to attend, and ultimately be given, as many networking opportunities, as most of the social gatherings take place after work, no matter in which part of the world you are in 
Organisations should provide equal opportunities to men and women. Equal opportunities don't always come in one shape and size, especially when you consider women carry most of the reproductive responsibility.  
In that regard, if an organisation encourages or requires a woman to attend a networking workshop, education seminar, or industry round table, that woman should be provided carers support if they need to be accompanied by little children during work related travel, either because they have to breastfeed their children or they are their primary carers. 
What advice would you give to women and girls wanting to pursue a career in tech?
It's not easy, but it's worth it. The reason why we survived a career in STEM is because the women before us paved a way for us, and I promise that we are working towards making it a better place for those who are going to enter STEM after us.