Australia's traditional 'take-make-waste' consumption pattern is hitting two walls: ever-more-expensive primary materials, and ever-more-unacceptable ways of dealing with waste, says Dr Heinz Schandl.
As project leader of the national science agency's latest circular economy roadmap, he has seen the need for change.
Australia has commenced staging its export bans for waste plastics, glass, tyres and paper. It also has a national target of 80 per cent average resource recovery by 2030. To achieve this without increasing waste to landfill, the roadmap research proposes that Australia needs a circular economy.
So what do we mean by a circular economy? Simply put, it is an economic system aimed at eliminating waste and promoting the continual use of resources.
Dr Schandl says the roadmap aims to shape a circular economy strategy for Australia to address fundamental environmental issues and foster regional employment. It was developed in collaboration with 83 industry, research and government partners and commissioned by the Federal Department of Industry, Science, Energy and Resources.
The economic benefit of a circular economy
Innovation is crucial to realising Australia's largest economic gains, Dr Schandl says.
These will come from designing new products and materials, including through advanced manufacturing, and in embracing new business models that will create domestic and export markets for waste streams.
A circular economy could more than triple job creation from resource recovery in Australia, where the recycling sector currently generates 9.2 jobs per 10,000 tonnes of waste, compared with only 2.8 jobs for the same amount of waste sent to landfill.
In developing this roadmap, the project team used a circular economy approach to understanding material flows for plastics, glass, tyres and paper.
This means we analysed how much material has entered the economy as a product and is showing up as a product again.
Lost opportunities, lost value
In 2018, 65 per cent of all plastic consumed went to landfill. The circular economy report presents a vision for recovering 80 per cent of plastics by 2030, where only 14 per cent goes to landfill.
Talking of landfill, did you know that although glass is 100 per cent recyclable, 22 per cent of glass consumed in Australia is placed in bins straight for landfill! Researcher Dr Tim Baynes says this means the value of these materials is lost as soon as they reach landfill.
There is also a lost opportunity for tyres, says colleague Dr Anna Kaksonen, who says only 11 per cent of off-the-road (OTR) tyres (i.e. mining and heavy industry tyres) are collected for value recovery, whereas 89 per cent were disposed onsite, stockpiled, dumped or landfilled.
"This represents a notable loss of materials from our economy and a risk to human and environmental health," she says.
Upgrading the yellow recycling bin
Colleague Dr Andrea Walton describes the importance of decontaminating the yellow recycling bin.
"We need greater separation of materials at their source which means removing glass fines (small pieces of glass), food and nappies from our yellow recycling bin," she says.
"This is enabled by greater education, equipment, and services."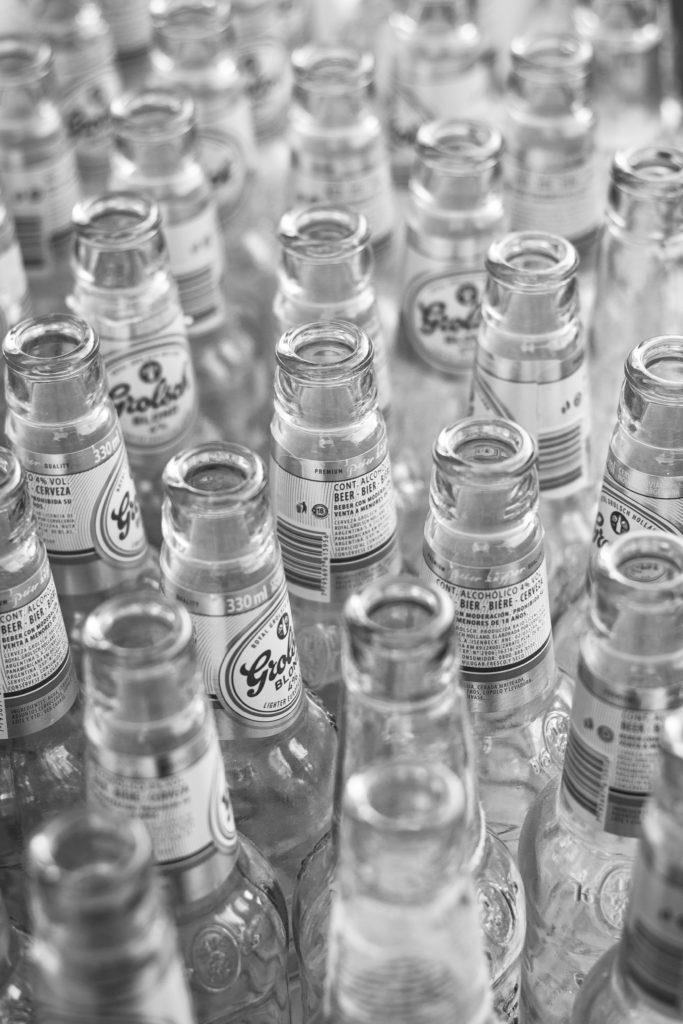 Based on our 83 interviews with industry, government and academia, the report presents six strategies for achieving a circular economy in Australia for plastics, paper, glass and tyres:
Three Material Flow:
1. Improve collection
2. Investment in recycling technologies
3. Innovation in design and manufacture
Three Circular Economy Enablers:
4. Improve market development for secondary materials
5. Nationally consistent governance
6. Zero waste culture
Through this report Australia can imagine an economy in which today's goods are tomorrow's resources.
View the report and more info on our research.