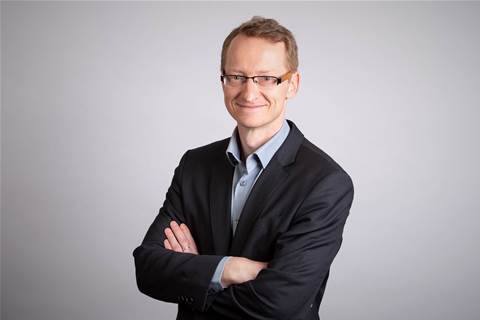 It's easy to be pessimistic when the latest global rankings on innovation come out, but we actually have a lot to be positive about. When it comes to emerging digital technologies, Australia is performing rather well.
Take artificial intelligence as an example.
Stanford's Global AI Vibrancy Index ranks Australia 8th in the world, and a composite index on AI readiness based on Oxford Insights ranks us 11th. Nature Index ranks four of our Universities in the top 100 globally for AI. 
And in some areas, we can legitimately consider ourselves world-dominant – the Australian Institute for Machine Learning, for example, claims to rank 2nd in the world for computer vision. 
There are similar successes in other emerging technologies - Australia has world class quantum technology capabilities, for example, with citations 60 per cent higher than global average and an emerging and maturing quantum industry right here in Australia. 
Recently, an Australian team competed globally at the DARPA SubT Challenge in the US, developing teams of robots for autonomous underground exploration, and claimed a silver medal – tied for points and in a photo finish for first.  
There are reasons to be optimistic. 
There are, of course, areas for improvement – and it cannot be denied. We see this even in our strength areas such as AI - Australia invests only around 0.3% of the total global AI investment. In particular, seed and angel investment per capita in Australia has fallen for the past three years. 
To overcome these limitations, we need to focus on four key things. 
First, we need to get away from our natural tendency towards fragmentation in the digital ecosystem. We are a small country. But, for some reason, we seem to adopt a silo-ed approach when it comes to digital.
Whether in AI, cybersecurity or robotics, we have pockets of excellence but a natural inclination to divide and conquer ourselves rather than to join forces. Indeed, this need to avoid fragmentation was one of the driving motivations behind Australia's new National AI Centre.
With such strength in AI, we have the potential to be leading on the world stage. But we are too much divided into factions right now, and to achieve our potential, we need to bring together the entire AI ecosystem, whether that be universities and research institutes, business or government. 
The new National AI Centre will see $53M invested into Australian AI with a focus on how we can translate AI innovation into practice and how we can support Australian business to adopt AI. 
Second, we need to do more on nurturing digital talent, yes, but we need to think differently in terms of how we do this. Our higher education system is still quite traditional when it comes to digital. Our universities train thousands of IT and computer science students, but we don't do enough in cross-training – so they can develop a high EQ not just IQ, so they can develop an entrepreneurial mindset from day one, and so they can develop how to apply their digital skills in sectors like manufacturing, health, and resources that are critical to the Australian economy.
The Australian Government is investing around $50M in two Next Generation scholarship programs, which will be led by CSIRO's Data61, which will address these gaps. Teams of students will work in cohorts, embedded within a key industry partner, to learn the interdisciplinary aspects of emerging digital technologies and learn how to apply them in domains critical for economic development.
These students will be taught from day one what it means to be an entrepreneur – so that, instead of the current approach, where the focus is on the research for three years and only then, when it's too late, do they think about commercialisation, these next generation students will have an eye on commercialisation from the start. 
Third, to rank alongside the big global players, we need to partner with the big global players.  Take the National AI Centre as example. Frankly, no one in the rest of the world will care if Australia stands up a national AI centre – even if we do it fantastically well.
The world will care if we partner with the best sister institutes across the world – places such as the Turing Institute, the NSF AI Institutes and the Vector Institute. 
Fourth and finally, for Australia really to succeed on the world stage when it comes to digital competitiveness, we need an attitude adjustment. A cultural change. We need to think bigger, more ambitiously.
As Jeremy Howard, a successful returning Australian entrepreneur recently put it, a pitch in Silicon Valley is often greeted with the response of "Can you do something bigger?" In Australia, "Can it be more limited?" 
One solution to this is to pursue more Mission-driven R&D. By setting grand challenges, with clear innovation and economic outcomes, we can bring ecosystems together and avoid fragmentation. There is no better example of this than our Australian silver-medal winning robotics team.
Over a period of three years, hundreds of researchers and engineers came together, focused around one goal – how robots could autonomously navigate and explore underground environments like caves and tunnels.
Much like previous DARPA challenge events, this latest subterranean challenge has already produced commercial outcomes, and I expect we will see many more off-shoots in the years to come. This is Australian digital innovation at its finest. And it's a model for the rest of us to follow.  
These comments were originally made during a CEDA livestream event titled 'Improving Australia's digital Competitiveness' held on October 5, 2021. 
Help advance Australia's digital competitiveness when you join CSIRO's Data61, the data and digital science arm of the national science agency. Discover the opportunities here.