Have you heard of black seed? No? Don't worry, you're probably not alone. It's also known as black caraway, black cumin and as the pretty flower, Love in a Mist. However, it's universally and more commonly known as Nigella sativa (N. sativa).
Black seed and black seed oil have been used for centuries as condiments for their perceived ability to bolster immune systems. In fact, there is evidence the seed was first cultivated 3000 years ago. The Egyptian Pharoah, Tutankhamun, even had the seeds buried in his tomb.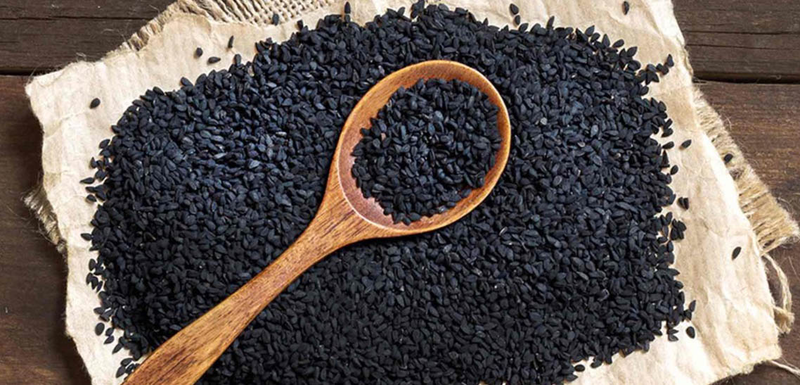 Australian first science
N sativa contains active phytochemical compounds. One of these compounds, thymoquinone (TQ) is of particular interest to us.
Our senior research scientist Dr Regine Stockmann is the separations and product development specialist leading our research on black seed oil and TQ.
Reggie has been helping black seed oil manufacturer Hab Shifa investigate ways to successfully extract, enrich and formulate black seed oil for use in foods and supplements.
"We wanted to ensure Hab Shifa's extraction methods tick all the boxes. Namely, environmental sustainability, scalability and cost effectiveness - without compromising the bioactivity of TQ," Reggie said.
"We have now identified a successful method to prepare prototype extracts. Next they'll undergo testing to assess their performance in foods and supplements.
"When it comes to the processes for extraction of botanicals, this is an Australian first. We're excited to be pioneering in this space with Hab Shifa," she said.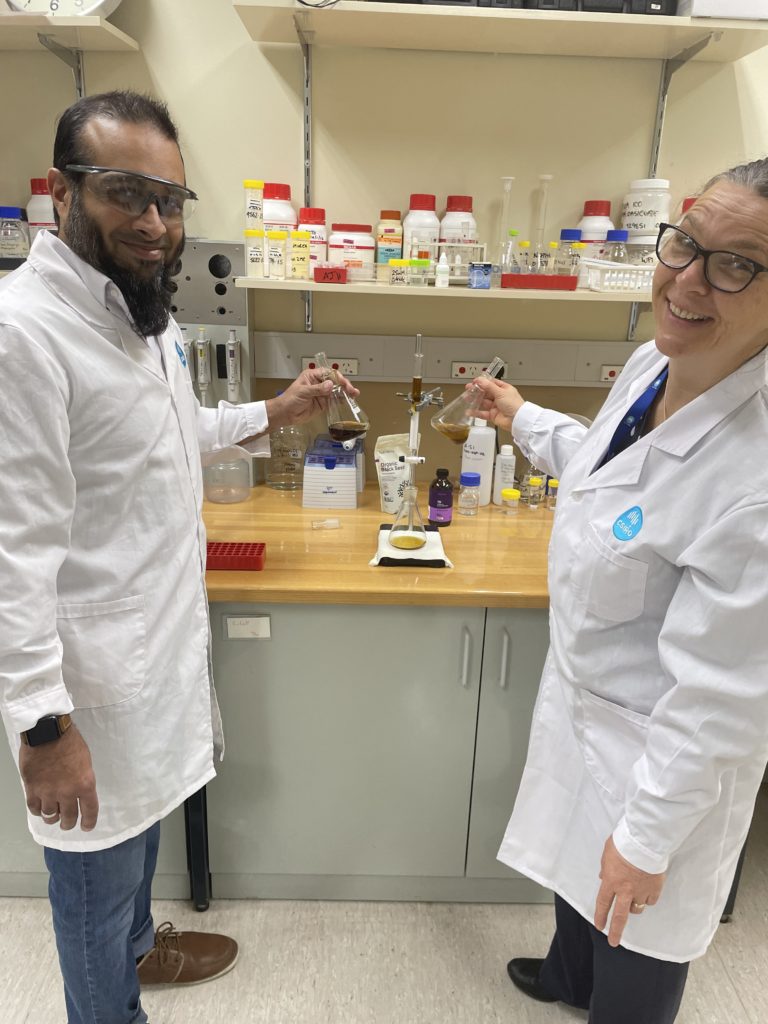 Trial evidence
Dr Malcolm Riley, our epidemiologist and nutritionist, has completed a scoping review into the health effects of black seed.
"Published clinical trial evidence shows that N sativa seed, or its oil, is under investigation for many different health conditions. The results are mixed, but mainly positive," Malcolm said.
"For example, for people with type 2 diabetes or metabolic syndrome, most of the published trials showed an improvement in blood sugar control."
"N sativa seed and its derivatives appear to be promising natural products on which to do further research," he said.
Back to black
When Hab Shifa entered the Australian retail market in 2010, many Aussies had never heard of black seed. They weren't aware of its possible health benefits or tried it out for themselves.
Azam Kassim, Hab Shifa Founder, said there is much interest in the potential beneficial effects of black seed.
"It's important that our company evolves, stays on top of latest research findings, and collaborates when it comes to bringing new concepts to consumers," Azam said.
"We want to ensure we're leading the charge and developing products for our customers that support latest market research."
Food Innovation Australia (FIAL) is assisting with this research through its project fund.