Tech start-up co-founder Alex Tolson recently returned to his former school as a volunteer with our STEM Professionals in Schools[Link will open in a new window] program. Alongside teacher Ella Camporeale, Alex helped guide the Year 12 class of Pembroke High School in virtual reality design.
The STEM Professionals in Schools program partners teachers with volunteers working in fields using science, technology, engineering or mathematics (STEM). This brings real-world STEM into the classroom[Link will open in a new window].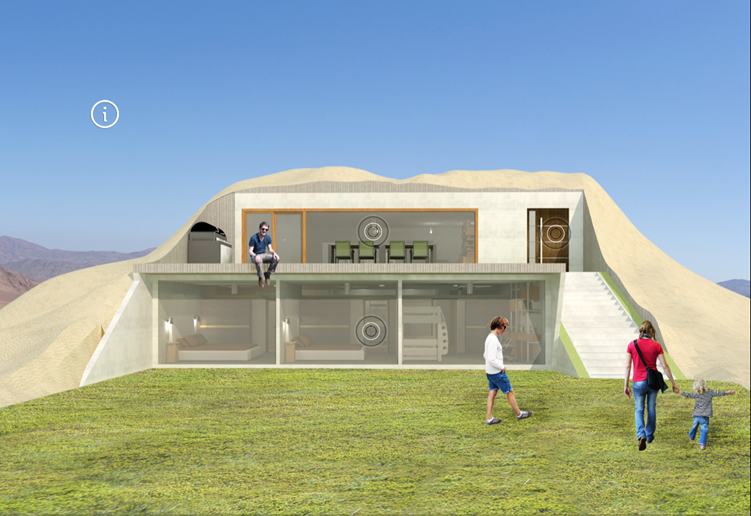 Virtual reality in design
One of the tools Alex's digital experience company, Lateral Vision[Link will open in a new window], uses is virtual reality (VR). Students were keen to use VR to present their major architectural design projects for the year.
The students learnt how to put their 2-D concepts into an interactive 3-D virtual world to visualise their projects. Additionally, it let them work through design, technology and engineering challenges better than a floor plan could.
Ella Camporeale is the Assistant Head of Design and Technology at Pembroke. She said the program was incredibly valuable for the students.
" allowed students to take their visualisation a step further, with most producing a 360-degree virtual tour," Ella said.

"Virtual tours of students' architectural designs can be viewed in a browser or become a fully immersive experience through a VR headset," she said.

Liam Wooley was one of the students who learnt to use VR last year.

"My final project was a house that used the surrounding earth and sand of its desert environment to act as a thermal battery. So the design's focus was not necessarily on the exterior form but the mechanics of it," Liam said.

Liam showed off his solutions for key design and engineering challenges by creating a 360-degree render of his design. For example, one challenge was the distribution of natural light throughout the house.

"Once students see the possibilities of these technologies, it is great to hear how they think it could be used," Alex, who also holds a degree in mechanical engineering, said.

"Alex's knowledge of a range of tools, programming and their application in industry has been invaluable," Ella added.
STEM learning goes beyond STEM applications
While not every student will pursue STEM, the transferable nature of STEM learning is invaluable for tomorrow's workforce.

Alex thanks his engineering background for setting him up with tools that help him as a business owner. For instance, when it comes to problem solving for work, he aims to understand a problem before looking at solutions, to learn from others who have experienced the same issue, and to break issues down into manageable components. It's an engineer's mindset that has obvious applications well beyond the realms of engineering practice.

Likewise, he hopes to help students build key skills and an openness to learning new technologies. Communication is becoming more digitally enabled. So having these skills will serve them well in their careers.

"I imagine that after school, many students may never create another VR environment for the presentation of architectural designs. But they could go on to become engineers, marketers or something else. And having an understanding of how to present in this format may be beneficial and will hopefully set them up to feel comfortable with new technologies," Alex said.

Through STEM Professionals in Schools, Alex is helping students understand the industry and the career opportunities available to them.

"It has been really good to see the students getting real-world insights into what is happening in the industry and the possibilities for after they leave school. For me, I would have loved the opportunity to experience all these different technologies when I was a student. And I see a big difference since I finished school," he said.
STEM Professionals in Schools
STEM Professionals in Schools is open to applications from educators and STEM professionals from industry, research and academia. The program is supported by the Australian Government's Department of Education[Link will open in a new window].