Imagine a research area the size of Italy which makes up about 10 per cent of the world's coral reef ecosystems? Welcome to the Great Barrier Reef marine park[Link will open in a new window].
Then add hundreds of researchers, engineers, Traditional Owners, farmers, tourism operators, government representatives, residents and fisherman (the list goes on) who interact with the Great Barrier Reef daily.
We have a long history of working with partners in this World Heritage Area and its adjacent catchments. Our work spans from inland to outer reef. And the roles of our team spans equally as far. Our teams harvest coral spawn[Link will open in a new window] on the water, model environmental responses to climate interventions in the lab and manage land pollutants in the Burdekin catchment to reduce fine sediments reaching the Reef.
Dr Bruce Taylor[Link will open in a new window] works with research partners and reef managers to ensure we are providing coordinated science solutions to protect and preserve the Reef. So, we spoke to him to find out more about his work.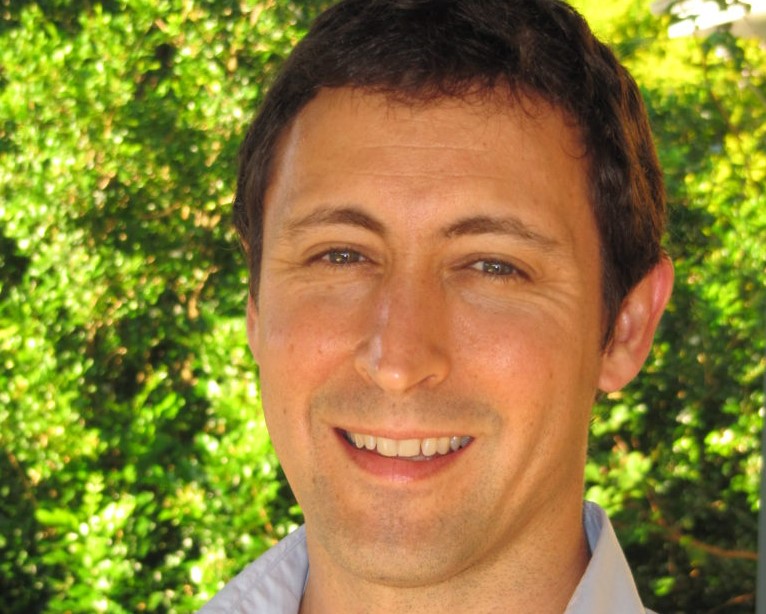 How did you end up as our research coordinator for the Great Barrier Reef?
I've worked in natural resource management in the Reef catchments for over 20 years. In catchment management you learn the importance of bringing different views together to make progress on complex problems. I was fortunate to play a small part in CSIRO's first effort to champion coordination in Great Barrier Reef research with former coordinator Christian Roth. This gave me the chance to develop my knowledge and networks. I applied for the coordinator role in 2020 to put that partnering knowledge into practice.
Climate change and its impacts are the greatest threat to the Great Barrier Reef. How do you stay positive and motivated when you're tackling such a huge challenge?
The situation is very confronting when you look at the expected trajectories for reef ecosystems in coming decades. And the impacts we are already observing now. My motivation comes from seeing the commitment and passion of our scientists, our partners and Reef residents. Every day they play their part even in the face of difficult odds. I also believe we can still make a difference and need to stand with Traditional Owners and regional communities. Their well-being and livelihoods are deeply connected to the Reef and its future.
What was your experience of the Great Barrier Reef growing up?
As a kid growing up in suburban Brisbane, the Reef was a distant and mythical place – I certainly didn't grow up with a mask and snorkel in my mouth. Visiting the reefs in the Cairns region as a tourist in my late teens was really my first encounter. Later, during my first job in Rockhampton with the Fitzroy Basin Association we would sail on the weekends and explore the Keppel Islands. This, I now know, is Woppaburra country.
Your bio described you as a human geographer? How does that apply to your work on the Great Barrier Reef.
Human geographers study how people are socially and materially connected to places. This involves how people see, manage and cope with environmental change or changes to how the environment is managed. Part of this is researching what makes partnerships and collaborative governance work in environmental management. So it's a very helpful lens to bring to my role.
Is there a project you're involved in directly that you a passionate about?
CSIRO has around twenty scientists working as part of the world-leading Reef Restoration and Adaptation Program (RRAP). This program is with Australian Institute if Marine Science, James Cook University, the Great Barrier Reef Foundation and other partners. We bring expertise in modelling and decision support, coral restoration ecology and social sciences to a bigger team of over 200 researchers. I co-lead the social sciences part of RRAP. With the Australian public, stakeholders and Traditional Owners, we're exploring the risks and potential benefits of novel technologies designed to help the Reef cope and recover from climate change.
What does a typical weekend look like for you?
Mostly domestic bliss around the house with my partner Jane and our two teenage kids. We enjoy lots of cooking, eating and trying to squeeze in a bush walk or beach trip.
Name three things that make you tick.
The beauty of nature, a cracking-good craft beer and the company of friends – especially in combination.