Wee Waa in New South Wales has been dubbed the 'Cotton Capital of Australia'. It is home to just over two thousand people and many uncounted brown snakes. It's also where Ethan Towns, a proud Kamilaroi man, grew up.
"We are a very small country town with very old-style values," Ethan said. From birth, Ethan has been embedded in this largely Aboriginal community. He knows everyone, and everyone knows him. But as a child, Ethan had no role models who identified as both Indigenous and LGBTQIA+.
"That's definitely not something that I had growing up. I think it would have been good," Ethan said.
Instead, Ethan has had to chart his own course. He left Wee Waa to go to university. When he came home, he also came out to his family and friends.
"It was a shock for a lot of people to realise I was gay. There were a lot of questions after that," Ethan recalled with a smile. "But I had this confidence from going to university and being around all these different kinds of people. When I went back, I could say: 'This is who I am.'"
Now, Ethan is getting ready to take that confidence and joy to what promises to be the experience of a lifetime – marching in Mardi Gras at Sydney WorldPride alongside his colleagues at Team CSIRO.
Bugs on the brain
Ethan's introduction to CSIRO came at age 15, when he was offered work experience at our Myall Vale site near Narrabri in New South Wales. He was next accepted into our Aboriginal and Torres Strait Islander Cadetship Program. Ethan said the program was a great experience.
"It placed me ahead of my peers before I started uni because I had already been exposed to dissecting insects and writing papers. As part of my cadetship, I also got to teach the summer students that were working at our site. It was a great feeling being able to share the skills and knowledge I had gained from my own experience with the next generation," Ethan said.
It also allowed him to pursue a lifelong passion for entomology and an interest in Indigenous science. Projects included working on the taxonomy or classification of more than 100 insects. He is now completing his PhD in Entomology at the University of New England, while working as a Research Assistant at our Myall Vale site near Narrabri.
Bringing Indigenous science to his research
His Kamilaroi identity is a very important part of who he is, Ethan explained. And while he may not have had had many LGBTQIA+ role models growing up, he certainly had many influential Aboriginal figures in his life. These include Norman Winters, his mentor at CSIRO. Ethan is particularly interested in enriching his research by incorporating Indigenous science knowledge and perspectives.
The walls of his room are lined with hundreds of containers filled with insects. His particular interest is in beetles that can break up dung and, most importantly, also reintroduce it into the soil. Dung beetles are the most famous of this cadre – and have been known to bury up to 250 times their own mass in dung in just one night. Insects like this could help revitalise Australia's famously nutrient poor soils and prove a boon to farmers.
"We're really looking into how our people used to do things with almost no equipment or stored water," Ethan said. This included relying on drought-resistant native grains for flour and the use of beneficial insects instead of pesticides. Ethan sees an opportunity to work with the land instead of against it by moving away from resource intensive crops not suited to the area.
"I think that's important research to continue," he said.
Representing with pride
However, it's not his research that has Ethan's phone ringing at all hours – it's the brown snakes. Ethan is one of the few people in Wee Waa willing to get close enough to handle them. And in the wake of a mouse plague, their numbers have boomed.
"I'm getting a phone call a couple times a day because there are so many snakes everywhere. I'll be getting a coffee and a brown snake will appear behind me and I have to go and catch it."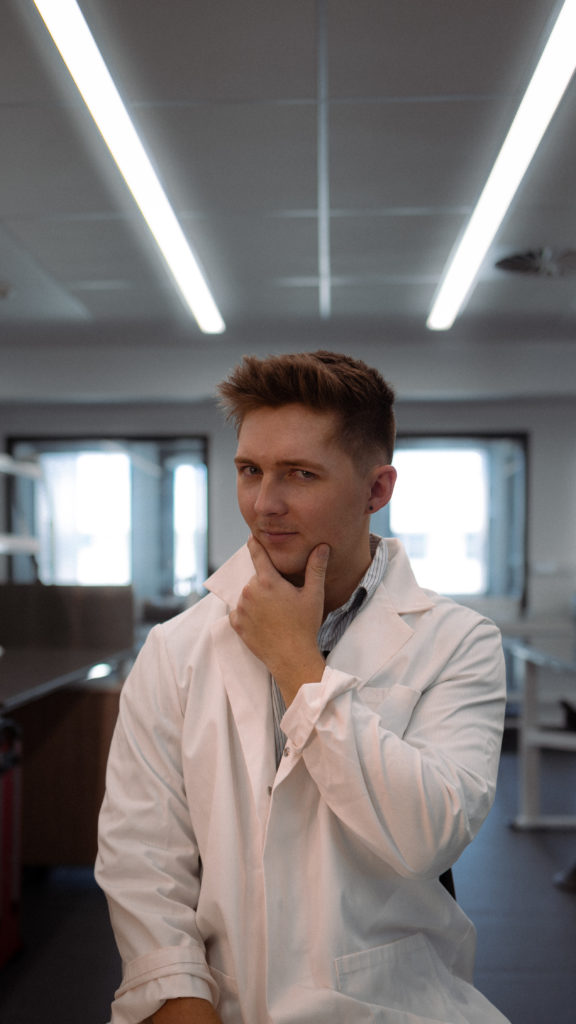 It's one of many roles he plays in his community. The other is as a volunteer in schools where he introduces children to native species including snakes, lizards and geckos. He loves to highlight Indigenous science and perspectives. As a gifted artist he also talks about traditional painting practices and is a regular at the local art centre.
He's learned to take pride in the many facets that make up his identity as an openly gay Aboriginal man with a love for science. He's often the first identifying, Indigenous person his audience have met. They're fascinated by his earring and his boyfriend. Ethan is happy to answer questions – to be the role model he never had.
"I think it's been good to come back and impart all this stuff to the children and the adults during all these events. And I wouldn't have had that if I didn't come out and see the world myself," he said.