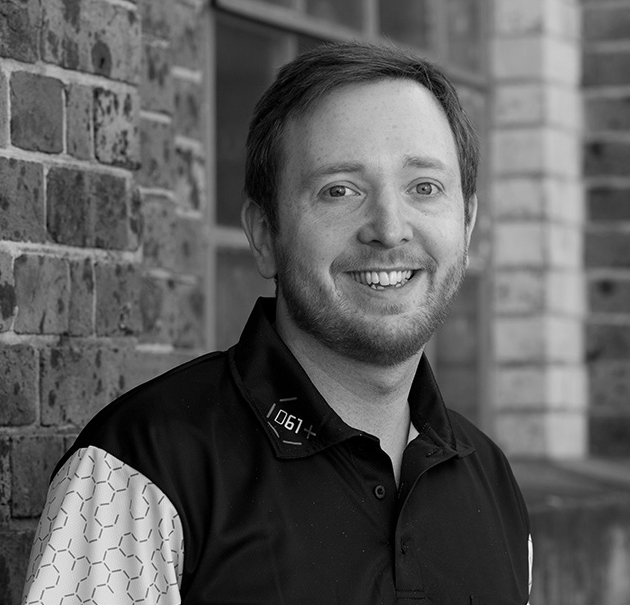 Meet Dr Gary Delaney, the new Research Director of Analytics and Decision Sciences at CSIRO's Data61. 

Having been hooked on technology since playing Q*bert at an arcade as a child, Dr Delaney has pursued his passion of using the latest technology to achieve cutting edge science since the '80s. 

Here, he shares his career journey, the areas of opportunity he'll pursue in his new position, what you should know about artificial intelligence (AI) and his advice on the art of interdisciplinary collaboration. 
Congratulations on the new role! What attracted you to this opportunity at CSIRO's Data61? 
This is an extremely exciting time for the core science areas that underpin Analytics and Decision Sciences.
We're seeing major breakthroughs in AI that are having real impacts in our everyday lives and also in the way we conduct science.
At CSIRO's Data61, we have the opportunity to lead in both the science and in translating breakthroughs out in to the real world to achieve societal impact.
What's your professional background and areas that you specialise in?
I did my undergraduate degree and PhD in Computational Science at Trinity College Dublin, and then after completing a postdoc at ANU, I joined CSIRO in 2008.
I've worked on a broad range of research problems focussing around algorithmic development and simulating various kinds of complex systems, including granular materials, resins and liquid metals.
Then more recently my research interests have focussed on the intersection of AI and Physics based modelling, developing new ways to accelerate computational models and to inject AI in to the design process for new materials and devices.
What are the areas of opportunity for Data61 you would like to explore in your new position? 
We're at a pivotal moment in history where we have the opportunity to fundamentally transform the way we do science and achieve impact by integrating breakthroughs in AI in to the scientific process.
This will allow us to both accelerate the discovery process and find new novel solutions to real world problems.  This is a particularly great opportunity for us, with the depth of AI expertise we have in Data61 and the numerous leading domain experts we have across the broader organisation.
What made you want to pursue a career in tech?
I don't remember ever wanting to pursue a career in anything else! Ever since I played Q*bert at an Arcade as a child in the 80s I've been hooked on technology.
I began programming in Basic on an Amstrad CPC 464, when you had to be really careful with the 64kB of memory you had to play with!
I've loved watching the evolution of technology through to today where we have fully immersive 3D virtual reality and AI systems that we can talk to and interact with.
It's been a privilege having a career where you get to do cutting edge science utilising the latest technology.
Do you have a motto or a piece of advice that you can share which defines the way you operate in your working life? 
Choose a job you love, and you will never work a day in your life.
I love working with the teams and groups of people we have at Data61 that have a real passion for their research and achieving impact. But it's also important now with all the ways we can connect, to make sure we're also taking the time to disconnect fully from work and achieve a good work-life balance.
What are the key ingredients for success when it comes to collaborating with interdisciplinary teams including researchers and engineers, and also across other domains?
The majority of projects I've worked on in recent years have been highly interdisciplinary and involved data-scientists, domain researchers and engineers. I think the key elements for the success of such interdisciplinary teams is excellent communication and taking the time to understand what's important to the different members of the team.
We tend to see problems through the lens of our own skill sets and training, and need to take the time to understand where someone with a very different perspective is coming from.
Is there a myth about your area of science that you want to bust?
I think there is so much hype around AI at the moment that there can be a misconception that AI can do anything. For example, it has and will continue to have a transformative effect on how we do science, but we need to remember that real world experiments and testing hypotheses with real data will still remain key to the scientific process.