Key points
The InnovationAus Awards for Excellence recognise Australian ideas that have gone from concept to creation.
Moving world-leading research from lab to market is no easy feat. For many, the toughest leap is from researcher and creator to founder.
As sponsors of the Translation Hero award, we celebrate the finalists who have successfully navigated this difficult leap.
Moving world-leading research from lab to market is no easy feat. The InnovationAus Awards for Excellence recognises Australian ideas that have gone from concept to creation. All in the name of solving world-wide problems and driving science and technology innovation.
Among the finalists are three contenders, Diraq, Femtek and CSIRO's ON program alumni Genics. They're competing for the Translation Hero award, sponsored by CSIRO.
The Translation Hero category is for those who turned an idea into a successful start-up making significant societal, environmental and economic impact.
Why is that a big deal? Let us explain.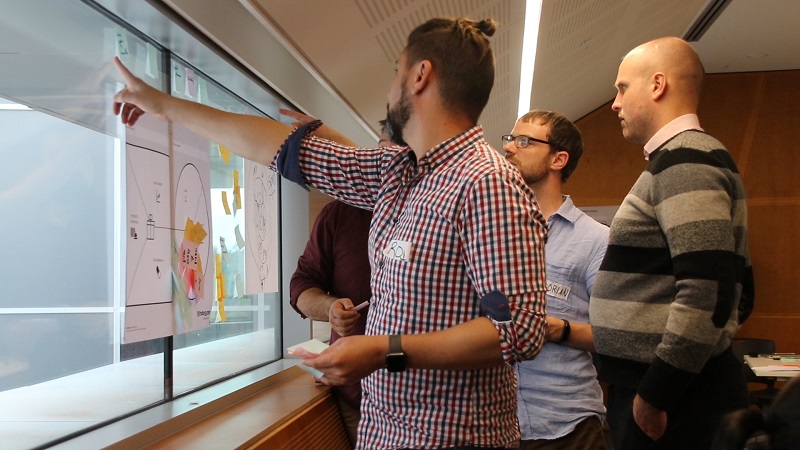 Start-up and go: turning inventions into income
Science and technology inventions create real world impact when commercialised. This is the process that takes a researcher's science and technology to market.
Laurence Street is our Director of Investment. He has witnessed many commercialisation journeys and knows a thing or two about making it through.
"For the individual researcher, the commercialisation journey can be daunting," Lawrence says.
"In the start-up phase, companies are often led by research founders spinning out from public research institutions – sometimes well before customer demand is established. Switching from academic to entrepreneur, team builder and capital raiser is a unique transition."
For many, this leap from researcher and creator to a founder is the hardest. However, these days more support is available from connected and experienced research commercialisation professionals. They can guide teams along the journey.
"As the national science agency, we invest in delivering accessible pathways to commercialisation. We are available to support publicly funded researchers and SMEs. We help them develop and access the skills, partnerships and facilities they need to create real impact from their science and technology."
Commercialisation delivers real-world impact
Dr Melony Sellars is the CEO and Managing Director of Genics. She has also experienced this transition firsthand.
"I found not having the safety of my community was challenging," Melony says.
"Entering a new community of businesspeople required me to build networks and contacts at a rapid rate."
Genics provides cost-effective pathogen detection for farmers across all food production sectors. Their technology is changing how farmers manage pathogens in food production systems. Creating global food security by energising farmers and food producers with the power of data is no easy feat.
"Seeing our pilot farms and early adopters succeed with our Prawn MultiPath technology and achieve real production improvements was incredibly rewarding as a scientist. There is no better feeling than having developed a complex scientific system that delivers real-world commercial impact. Especially when it's for something as important as global food security."
Turning ON the market
"The ON program was one of the pillars of our (business) success. Understanding the customer problem, global market size, thinking BIG, to business skills in financing, modelling and value propositions – all this came through the ON Program for Genics.
"Importantly, the ON Program through its mentor program and alumni program stayed with us as we launched to success. To this very day we still talk with our mentors on a regular basis as we enjoy this journey together," Melony says.
For Melony and the Genics team, creating a successful transition from research to real-world Translation Hero meant having solid networks and staying open to learning.
"(You've got to) build your support network amongst your family, friends, colleagues and business contacts. You are going to need to their help. For those just starting out, remember that no matter who you are talking to, they have a story and value to add to your journey.
"Listen, listen, listen when you are talking to industry. They will tell you their biggest challenges. And give insights on how and where they would like help solving problems," she says.
Diraq, Femtek and Genics were all born out of research to solve complex issues. They set out to revolutionise the way our communities' approach big topics like quantum computing, women's health and food security. As finalists of the InnovationAus Translation awards, we congratulate them on their innovation journey.