What is decarbonisation?
Decarbonisation is the process of reducing and removing net greenhouse gas outputs by reducing the amount emitted, using zero or low-emission energy sources, increasing energy efficiency and by carbon sequestration.
Our research is helping governments, industries and communities achieve their decarbonisation goals, to reach net zero emissions.
'Net zero' refers to a balance between the emissions we produce, and the emissions we can take out of the atmosphere. In order to have an overall (or 'net') balance of zero, we must ensure that one does not exceed the other. This means that we can still produce some emissions. But we also need to ensure they're offset.
We can tackle the emissions we produce.
In Australia, the energy sector is responsible for more than 80 per cent of emissions, made up of electricity, direct combustion — the use of heat or steam, often to produce steel and cement — transport, and fugitive emissions (any unintended emissions that occur during coal or gas extraction activities). Outside of the energy sector, the rest of Australia's emissions come from things like agriculture and waste.
It makes sense to focus on the energy sector. Not only because it's where most of Australia's emissions come from, but also because it's where the technology is most advanced, with a greater proportion renewable sources coming online and large fossil-based sources reaching the end of their lifespans. Energy efficiency improvements are also being realised in homes and commercial buildings.
If we can apply the same technological improvements to other sectors (like industry, transport and agriculture), we'll go a long way towards limiting overall emissions.
We can remove greenhouse gases from the atmosphere, by:
conserving and planting more trees and mangroves, and looking after other large 'carbon sinks' like seagrass beds
using technologies like direct air capture to 'suck' carbon dioxide out the of the air, like a tree does
scaling up processes like carbon capture and storage, in which carbon dioxide can be stored safely in geological formations kilometres below the ground, or used in other industries that require carbon dioxide as an ingredient.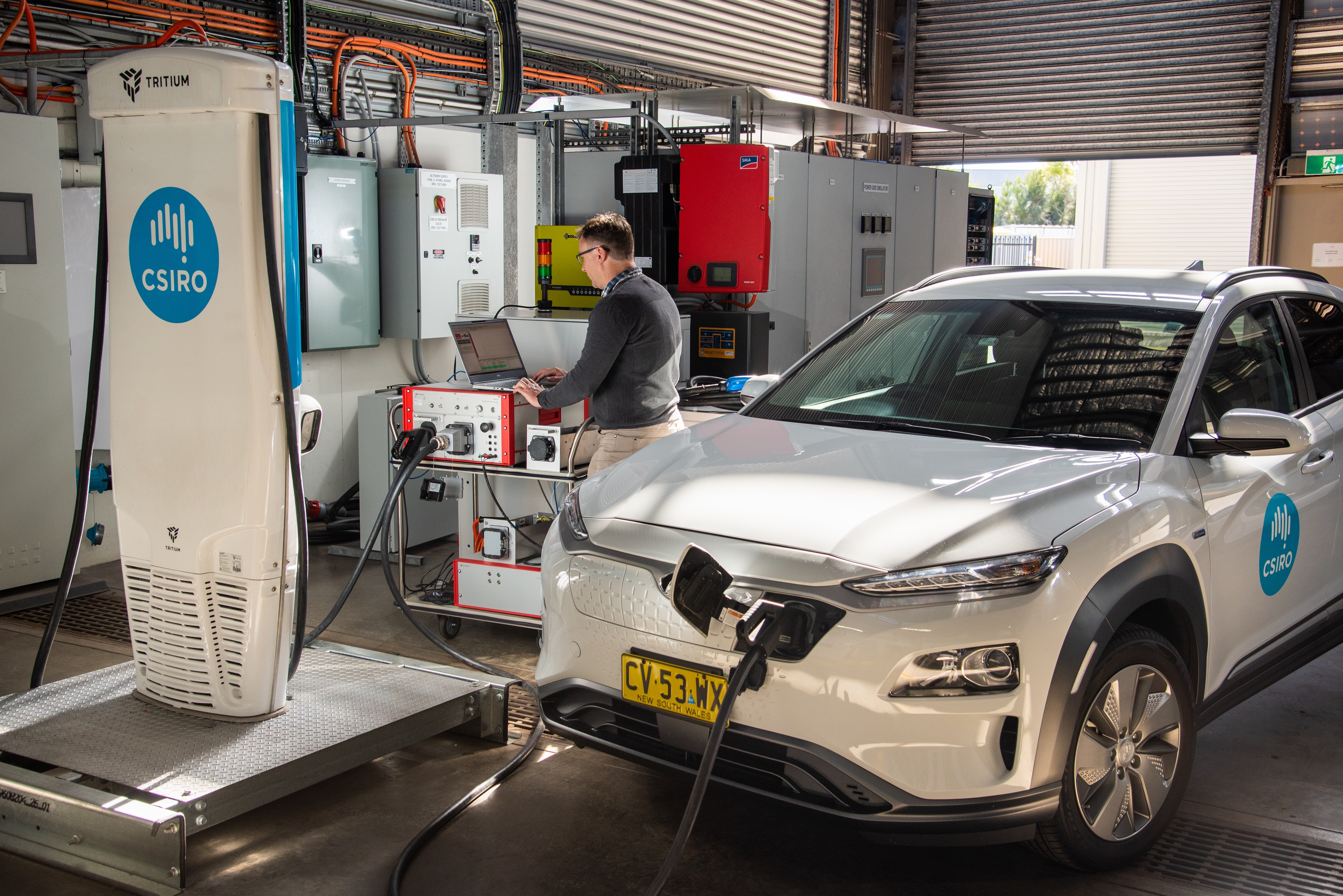 Low emissions technologies to help reach net zero
Research into renewables and energy storage
Flexible solar: Providing solar for everyone, everywhere
Thin, flexible solar panels are gaining attention worldwide as an exciting energy source, particularly because of their potential integration into a variety of materials.
Find out more about our printed solar film.
Read our decarbonisation blogs