We create more than 2 billion tonnes of waste annually, with that number expected to grow to 3.4 billion by 2050. According to the World Bank, the majority (33%) of worldwide waste is disposed in an open dump, while 25.2% is discarded in unspecified (opposed to sanitary or controlled) landfill. Australia generates 67 million of those tonnes each year, however, an online marketplace born out of the CSIRO could revolutionise the nation's waste management system.
What is ASPIRE and how it works
Developed in 2015, ASPIRE (Advisory System for Processing, Innovation & Resource Exchange) is an online marketplace structure to intelligently match businesses with potential remanufactures, purchasers or recyclers to find new purposes for waste materials working towards the circular economy for Australia.
As Australia's waste crisis worsens with more countries introducing waste import restrictions, ASPIRE is scaling its operations nationally to help address the growing problem of waste management.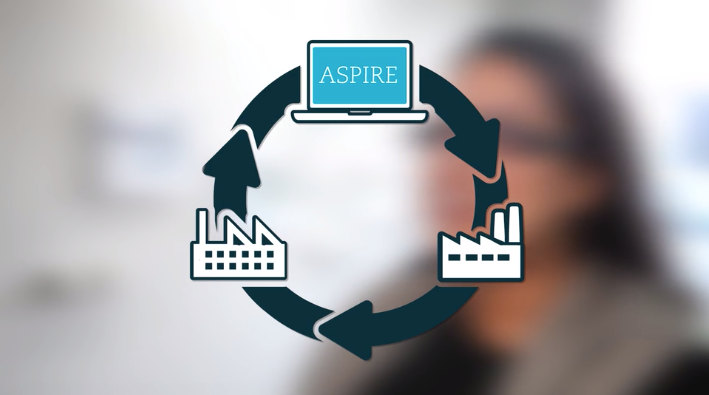 Dr Melanie Ayre, research scientist at CSIRO's Data61, said that since launching, ASPIRE has diverted hundreds of different waste streams from landfill including batteries, e-waste, metals, organics, polystyrene, ferric chloride and timber pallets.
"Almost 80% of Australia's waste is generated through commercial, industrial, construction or demolition activities. We developed ASPIRE in response to rising costs of waste management, and to redirect waste to more productive uses," Dr Ayre said.The platform was originally developed as a proof of concept project in response to manufacturing companies talking to their local councils about waste disposal costs - particularly those associated with increasing landfill levies. The ASPIRE marketplace combines CSIRO's domain expertise in manufacturing with the deep technology capabilities of Data61.
ASPIRE in action
Cameron McKenzie, ASPIRE's newly appointed CEO, said the online marketplace has seen an impressive uptake amongst businesses, state governments and local councils in Victoria, but that a national network was pivotal in tackling the widespread waste crisis.
"Around 300 businesses are using ASPIRE, which has collectively saved $207,000 in waste disposal and material costs. This has also resulted in the reduction of CO2 emissions and water through reuse and diversion from landfill," Mr McKenzie said.
"While we've had strong traction in Victoria, we're scaling ASPIRE nationally to address the increasing need for a way to manage Australia's growing waste and recycling issues."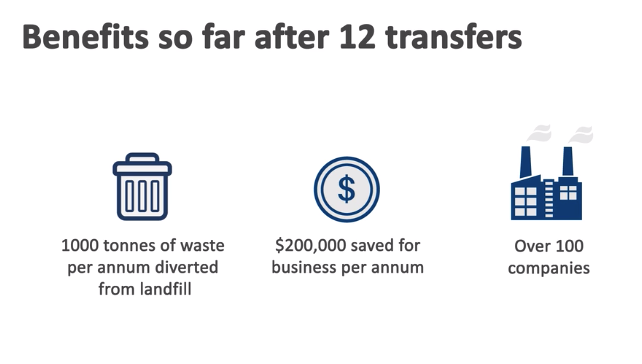 16 councils have picked up the program, with Sydney, South East Queensland and South Australia soon to follow, however dissimilar regulatory compliances on resource and waste compliance in each state has presented a significant hurdle, McKenzie told ABC News Radio.
"There's a lot of different challenges here. ASPIRE is just one piece of the puzzle when it comes to a circular economy."
"Victoria and NSW are bringing in a circular economy policy next year, and what will typically come out of that will be either really drive a circular economy in Victoria and the rest of Australia, or it might hinder it. It really depends if it's going to be mandatory or voluntary."
Mr McKenzie said ASPIRE has saved businesses $10,000 in supply chain and waste management and diverted thousands of tonnes of rubbish from landfill.
"Last year's National Waste Policy designed a hypothetical situation, if you saved 5 per cent efficiency on material costs, that adds roughly $24 billion to Australia's GDP," Mr McKenzie told ABC Radio.
So far, ASPIRE has matched Aximill, an Australian company that manufactures commercial grinders, with USG Boral, a business that develops products for the building sector. Aximill processes USG Boral's plasterboard waste to develop a compostable and odour masking kitty litter. AB Mauri Yeast Australia, a food manufacturer and industrial baking products, and EarthPower Technologies, an Australian food waste-to-energy facility, also collaborated through ASPIRE, diverting 130 tonnes of rubbish from landfill and saving $9,000 a year. The partnership reduced water consumption by 57,000 litres and saved 33 tonnes of CO2 per year, while a plan to waste exchange with farmers on the NSW South Coast is in the works.
How to get involved
ASPIRE is driven by local council, with companies within the regions of Kingston, Dandenong, Know and Hume able to join using a provided company registration. If your local council is not a network member, contact ASPIRE to kickstart the process.
ASPIRE was recently named as one of five start-ups awarded a place in the Swinburne Innovation Precinct's Accelerator Program , an intensive program supporting start-ups to gain early traction in their markets.
It was also named a semi- finalist  in the 2019 Australian Technologies Competition  and has received support from CSIRO's ON Accelerator program.
Aspiring to divert more waste from landfill? Find out more: https://aspiresme.com/