Dr Alexandra Bratanova, Research Scientist, Insight Team, CSIRO's Data61 talks about what inspired her to pursue a career in STEM.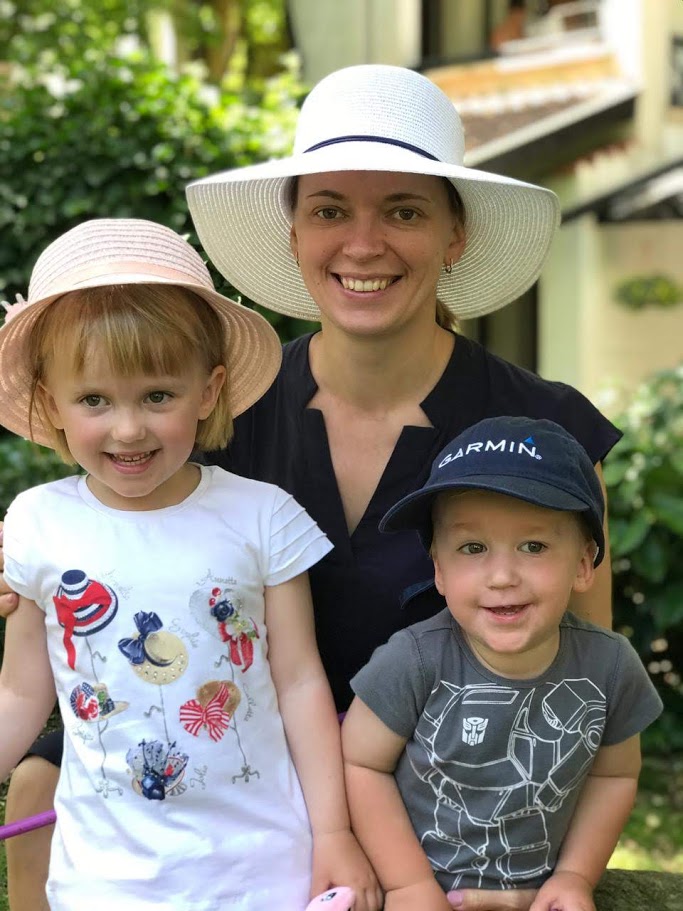 TELL US A BIT ABOUT YOURSELF.
I'm Alex and I've just started my 5th year at CSIRO. Yes, I've been here before Data61 which feels like a century ago. I've got a PhD from the University of Queensland in economics and another one in finance from my home-university. I grew up in Moscow, Russia and moved to Australia in 2011.
WHAT WAS YOUR FIRST JOB EVER?
That was non-STEM related. I was 14 and we had a holiday camp at school over summer holidays. We did lots of interesting activities for environment protection and I ended up weeding shrubs in the local park. I was paid 60 Russian rubbles for few hours of work and loved that. Ironically, I have not been paid for any type of manual work (excluding typing) ever since.
WHAT LED YOU TO CHOOSE A CAREER IN STEM? GIVE US A BRIEF OVERVIEW OF YOUR CAREER JOURNEY.
I always loved logic and numbers and I was very lucky to have the best teachers in biology, ecology and economics at school. I happened to go along the economics trajectory with my tertiary degrees and post-grad studies. But biology still fascinates me.
HOW DID YOU END UP AT CSIRO'S DATA61? WHAT INSPIRED YOU TO JOIN THE ORGANISATION?
I never really looked for work in my life. Work finds me somehow.
I was two months down my maternity leave with my daughter in 2015 when my future boss called me and asked if I would be interested in joining CSIRO. That was a real blessing and I love what I do at CSIRO's Data61 ever since. It was quite challenging in the beginning especially with the very young children, but the work I do inspires me every day. The flexibility that my team and organisation offer me is exceptionally important for the delicate work-life balance.
WHAT ARE SOME OF THE PROJECTS YOU ARE WORKING ON THAT ARE HELPING THE ORGANISATION ACHIEVE IMPACT?
I am working in a research team on modelling of transport scenarios for Queensland Government now. I believe this job is exceptionally important for the state to move forward and face the challenges and opportunities of the era of autonomous transport. We are exploring what would a transition to driverless and electric cars mean for the state and Queenslanders, should there be more or less ride-sharing in 2048 and should people prefer to live and work in the cities or out in suburbs.
Over the past year I lead and co-lead two projects in the blockchain domain looking at the possible future scenarios for blockchain technology uptake by Australian industries and specifically by the public sector. It's been an interesting journey for me as a professional, full of new discoveries and challenging learnings with a few love-to-hate-to-love cycles on the way.
Prior to my blockchain working life, I worked on the projects exploring future of work in Australia, future skills needs for construction industry among a number of foresight projects in energy and education.
WHAT DO YOU LOVE ABOUT WORKING IN STEM?
I love the challenges that science offers and love addressing them in a creative way. STEM is often perceived as a dry and boring domain, but in reality, it's the domain where creativity and thinking out of the box is very valuable when combined with deep knowledge of fundamental principles.
WHY IS DIVERSITY IMPORTANT AND HOW CAN IT IMPROVE TECH?
I believe diversity plays a crucial role in learning. We do learn best from other people and they more diverse the surrounding is the more we can learn from each other. We are a very diverse organisation and I truly believe it's one of our super-powers. And that's not only about the cultural, linguistic and ethnical diversity, it's also about the diversity of our knowledge and expertise domains. The major scientific discoveries of the last century lie at the intersection of sciences and that's where the future discoveries are.
IF YOU WERE A SUPERHERO WHAT WOULD YOUR SUPERPOWER BE AND WHY?
Getting to sleep in any mode of transport. I learned to do it at uni as my commute time spanned hours and ever since I find it very cool to be able to re-charge that quickly. Just joking. I do think that I'm good at connecting people, building teams and working as a team player. I don't do it much for work now, but I see this superpower being used in my own career in the future.
IN YOUR OPINION, WHAT'S THE SINGLE BIGGEST CHANGE THAT NEEDS TO HAPPEN IN ORDER TO ENCOURAGE MORE WOMEN TO PURSUE CAREERS IN STEM?
Self-confidence. Girls need to know they CAN and they WILL succeed on any path they choose.
IF YOU WERE DOWN TO YOUR LAST $10 HOW WOULD YOU SPEND THEM?
Toy Skye for my daughter and toy Marshall for my son from the PawPatrol series