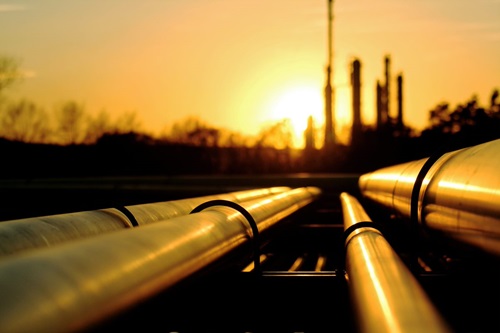 Earlier this year we introduced our CO2 Utilisation Roadmap.[Link will open in a new window]
The Roadmap, produced from our CSIRO Futures team in collaboration with CSIRO Energy, looked at the emerging technology of carbon capture and utilisation (CCU) and how it can help turn what is seen as a polluting waste product into a valuable resource.
CO2 is already used for everyday applications such as making drinks fizzy, keeping food cool and safe during transportation, and enhancing the yield of greenhouses for the agricultural industry
By capturing the CO2 emitted from existing processes, such as making steel and cement, or even directly from the air, we can repurpose the carbon in products and reduce the amount of greenhouse gases ending up in the atmosphere.
CCU covers a range of technologies that sees captured CO2 used in products such as synthetic fuels, food and beverages, chemicals, and building materials. By utilising CO2 before it reaches the atmosphere, or capturing CO2 from the atmosphere itself, CCU provides another tool as part of a suite of decarbonisation approaches to mitigate climate change.
The Utilisation of CO2 Roadmap profiles the opportunities for CCU in Australia. It also highlights the potential for CCU to support global decarbonisation efforts and the transition to lower-emissions products whilst also creating potential revenue streams and export opportunities from CO2 derived products.
We've been working on the Roadmap with key stakeholders in government and industry to chart a way forward for the emerging CCU industry in Australia. We're now ready to share our findings.
Here's what we've learned.
The Roadmap identifies four opportunity areas that Australia could pursue:
Direct use of CO2 – such as in the agriculture, food and beverage industry could be leveraged to support the development of new CO2 capture locations and demonstration of emerging direct air capture (DAC) technologies.
Mineral carbonation – (the conversion of CO2 into solid carbonate products for use in building materials and other markets) – was found to be cost competitive in the near-term and could drive opportunities to utilise waste from heavy industry and mining, lock away CO2 and lower the carbon intensity of building industry products and materials.
Conversion of CO2to create chemicals and fuels – could take advantage of Australia's burgeoning hydrogen industry and established manufacturing base to create a new export opportunity that supports the long-term global transition to lower-emissions chemicals and fuels through the production of methanol, plastics and jet fuel.
Biological conversion of CO2 – can capitalise on emerging national investments in synthetic biology to create niche, high value products including proteins, pharmaceuticals, nutraceuticals, cosmetics, animal feed, agricultural chemicals, and flavours and fragrances.
The Roadmap, through extensive national and international consultation, modelling and analysis, and with industry and government support, has analysed the key advantages, barriers and considerations to support scale-up for each opportunity.
The Roadmap found that carbonate products from CCU can be cost competitive, creating an opportunity to economically scale up existing projects in the near term. The production of carbonates utilises industrial waste or minerals from mines, and can assist in mitigating challenges with sustainably managing waste at these sites.
The chemicals and fuels export opportunity for Australia is longer term. It is reliant on the scale up of Australia's hydrogen industry, CCU technology development and changes in the global market which could increase the competitiveness of CO2 derived products compared to their current alternatives. Near-term investments in Australia will likely be driven by strategic or political motivations, such as providing fuel security or supporting the domestic plastics and chemicals industry.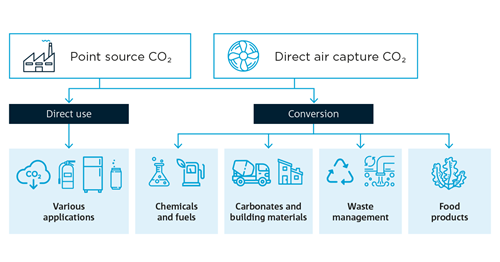 With the release of the IPCC report this week recommending that we must reduce our emissions to avoid dangerous temperature rises, now is the time to consider any and all ways in which we reduce emissions.
There is no silver bullet when it comes to reaching net zero. It is important that CCU technologies are considered as complementary, rather than competitive, with investment in renewables and hydrogen technologies.
CCU industry development is emerging internationally and given our industry and research strengths, as detailed in the Roadmap, Australia could play a leading role in promoting international collaboration in CCU development in the same way that it has taken on that role with hydrogen.
CSIRO worked with government and industry to develop the CO2 Utilisation Roadmap, including the Department of Industry, Science, Energy and Resources, Woodside, Santos, BHP, Wesfarmers Chemicals, Energy & Fertilisers, APA Group, Mineral Carbonation International, the Victorian Government, KBR, Advisian, Austrade and CO2 Value Australia.
You can download the report here.[Link will open in a new window]