International Women's Day celebrations may be wrapping up across the country, but here at CSIRO we take any opportunity we can to recognise and celebrate our incredible women in STEM all year round.
A key challenge for Australia, and many countries across the world, is increasing women's participation in STEM (science, technology, engineering and mathematics).
In 2019, the Australian Bureau of Statistics showed women accounted for just 21 per cent of STEM professionals. This represents a small increase from 18 per cent a decade ago.
We're passionate about increasing women's participation in STEM. And, what better way to spark an interest in STEM than by hearing about our inspiring role models working in our Data61 team? Don't worry, we'll introduce you.
Celebrating our Women in STEM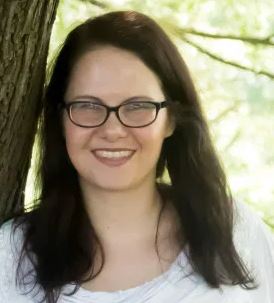 There is never a dull moment and our work is ever changing. I love that tech is growing beyond its traditional boundaries and creating so many multi-disciplinary fields and potential jobs.
Meet Dr Marthie Grobler, Leader or our Human-Centric Security team.
Marthie has been with CSIRO's Data61 since 2017 and leads the Human Centric Security team in Software and Computational Systems. Her team focuses on the intersection between cybersecurity and human behaviour, which she describes as "a very interesting and evolving field."
Her one piece of advice for future STEM leaders?  Pursue your interests alongside a STEM background. She believes her interest in psychology and visual arts helped build her a well-rounded career.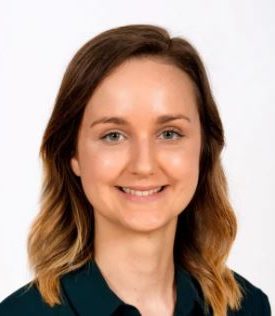 I love that a career in tech constantly challenges you. You're always on the quest for new knowledge, which means you're always learning and building new skills. A career in tech also encourages you to flex your creativity muscles and come up with innovative solutions to problems.
Dr Claire Naughtin is a Senior Research Consultant. She conducts applied research projects for government agencies and businesses to help them understand what science, research and data mean for them. Claire began work in Data61 in 2016 after coming across what she describes as "the job I'd always imagined, but never knew what it was called."
For Claire, a career in tech pushes her outside her comfort zone. She loves that the continuous learning approach found in the industry fosters a culture of creativity and innovation.

Working in tech means learning about the world around us and solving greater challenges, and I have always found finding innovative solutions to real-world problems fascinating. Working in a STEM field allows me to play a role in society's major discoveries and developments.
Dr Dilusha Weeraddana is a Research Scientist. She is involved in multiple projects on infrastructure and asset management, including water, energy, transportation-structural health monitoring. Dilusha said working in a STEM field is like solving a puzzle made up of thousand pieces. This is what initially motivated her to choose a career in tech. 
Currently, Dliusha is involved in many projects in energy and transport-structural health monitoring. Her research helps develop new methods to accurately forecast what's going to happen in the future. Her models give new dimensions to clients' financial landscapes, while also providing social benefits and less disruption to customers' daily lives. Ultimately, this is how her work directly impacts both research and industry.  

I find the potential of digital technology inspiring. Digital technology has its downsides, but it offers the potential to produce more with less and add value in new ways. I wanted to be part of the digital transformation.
Dr Claire Mason is a Principal Research Scientist. She is part of a multidisciplinary team that uses its combined skills to achieve new insights into human and organisational behaviour from the wealth of data generated by digital technology. Claire loves the potential of digital technology to circumvent traditional barriers such as limited resources, geographic distance or social isolation. 
Claire notes that it's not just women in STEM but all forms of diversity that are important in her field. The range of uses and users in our society and marketplace should reflect the application of STEM skills and technology.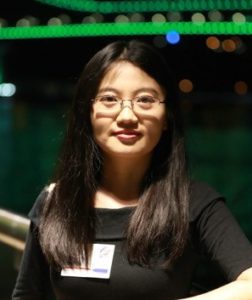 Having both women and men in your group means that you benefit from different perspectives which can encourage creativity and innovation, while also enhancing the collaborative process. 
Dr Sisi Liang is a software engineer from the Robotics and Autonomous Systems Group. She says her role as a Software Engineer in 3D Perception is the ideal blend of her experience in image processing and software development. One of Sisi's projects is a 3D situational awareness technology. It uses off the shelf security cameras combined with custom software and algorithms to increase safety and productivity.  
If Sisi could give one piece of advice for those considering a career in STEM it would be to follow your dream, believe in yourself and work hard towards your goals.   
Want to hear more about the fantastic work coming from our Data61 team? Read and subscribe to the Algorithm blog.