Hidden in Western Australia is Alan - a soccer playing, music loving, future engineer focused on solving problems. Alan enjoys the challenge of solving difficult problems in maths. With his partner, Tashan, he used this skill to address the increasing issue of noise pollution.
Together they're exploring how much electrical energy can be generated by various genres of music. As a result, they hope to see how they can harness and convert noise pollution into electricity.
Meanwhile on the east coast, Skye from Tintern Grammar in Victoria combined her love for Design Technology with her sporting passion. This match resulted in the Weight Plate Loader.
"As a competitive weightlifter, I recognised an opportunity for innovation which automates a manual task," Skye said.
"With no similar product currently available, the Weight Plate Loader loads Olympic weights onto the bar for lifting to reduce the risk of injury."
Skye hopes to improve and commercialise her product while studying to work in design.
A bright future awaits
Alan, Tashan and Skye are only a few of Australia's next generation of achievers in science, technology, engineering and maths (STEM). With these class acts paving the way, the future of STEM is in good hands.
Or is it in good arms?
Across the country is Sam from Prosperpine State High School in Glen Isa, Queensland. Sam designed an Artificial Intelligence Electronic Waste Sorting Robot Arm after identifying a growing area of environmental pollution.
"I'm passionate about reversing human environmental impact and am inspired by the pristine lands and waters of my remote hometown," Sam said.
"I created a waste sorting robot arm which improves on existing technology through using artificial intelligence to identify and sort electronic waste," he said.
Outside the classroom, Sam loves reading, designing, and being outdoors. In time, he hopes to become a mechatronic engineer working in cutting-edge automation.
If only the virtual Regeneron International Science and Engineering Fair was open to primary school students. We think Australia's budding primary school students' research would be a sweet success!
It certainly would be with Charlotte from Paynesville Primary School in Victoria. She researched if sugar or sweetener affects mould growth. Another success would be Sangkalpa, from Springfield Gardens Primary School in Tasmania, who investigated hydropower.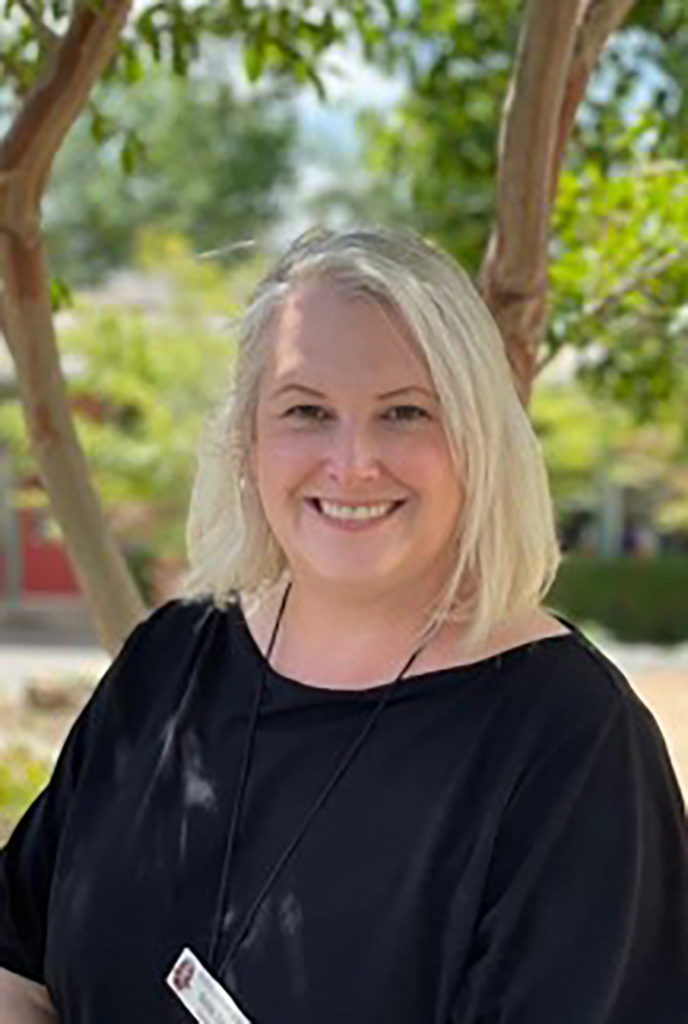 Guiding these bright minds
Behind these students are an impressive line-up of teachers sharing their enthusiasm for STEM. They're educating, supporting and inspiring students to achieve in STEM, both in and out of the classroom.
Like Bobbi from ACT. Bobbi has been a primary school teacher in the ACT since 1998. In 2004 she also completed a certificate in Gifted Education.
"In 2016, I was offered the role of Science Specialist Teacher at Aranda Primary School and began the Aranda Science Fair," Bobbi said.
"By developing inquiry units that use a theme-based approach to increasing skills and knowledge, I'm engaging students and encouraging creativity whilst catering for different learning needs," she said.
Bobbi expects curiosity from students. She's helping them to explore their world and develop their skills in literacy, numeracy, science, and other key learning areas.
Now for the final report card.
Bobbi, along with nine teachers, 25 high school students (including Alan, Tashan, Skye and Sam), and 17 primary school students (including Charlotte and Sangalpa), came together virtually late last year. They were celebrating the announcement of the BHP Foundation Science and Engineering Awards program finalists from around Australia.
These awards were held in partnership with the BHP Foundation and the Australian Science Teachers Association (ASTA). They honour the outstanding contributions made by classroom teachers to science education. As well as honouring the brilliant research of Australia's future STEM achievers.
BHP Foundation Chief Executive James Ensor congratulated all the finalists on their outstanding projects. Additionally, he stressed the urgent need for this generation to embrace their curiosity and creativity.
"If we're to build a more equitable and sustainable future for people and planet, we need more young people to learn and apply STEM skills, and we need to ensure we support our dedicated teachers who are encouraging and shaping the next generation of thinkers," James said.
Our Chief Executive Dr Larry Marshall said demand for bright, skilled people in STEM is growing almost twice as fast than for other jobs.
"The amazing solutions from science are how we protect Australia from future threats, like more pandemics or natural disasters," Larry said.
"Science really can change the world, both through the students our teachers inspire, and the discoveries our future science leaders make.
"STEM will empower you to change the future – you will live in the world you invent with your STEM superpowers.
"You have to do what you love, but no one really knows what they want to do until they try doing – this is why teachers are so critical," he said.
Time for the awards
Finalist announcements for 2022 are closing the 41st BHP Foundation Science and Engineering Awards program. Although, we can't wait to see where these finalists' futures in STEM will take them from here.
You can find a full list of student and teacher finalists on the science awards website[Link will open in a new window]. Additionally, you can find the answer to the music genre that generates the most electrical energy!