What comes to mind when you think of an Artificial Intelligence (AI) expert? Perhaps someone sitting at a computer with four screens and lines of code? Or someone working with a robot in a lab? But would you think of an English teacher? How about someone researching social good?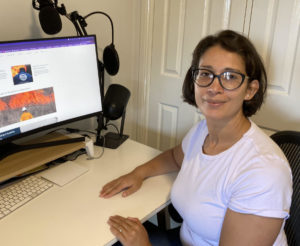 The Next Generation AI and Emerging Technologies Symposium was a blend of global experts and students from a broad range of backgrounds, all sharing and learning from each other while considering the future of AI and other emerging technologies. The symposium covered foundational aspects of the Next Generation Graduates Programs, which will begin in mid-2022. 
"It's refreshing to hear from an investor for a change," said attendee and PhD candidate, Amelie Girard. She is researching explainable AI for decision-making and fairness in AI for social good. 
"Hearing how an investor thinks and what they care about gave me a fresh perspective. Researchers are often so focussed on perfecting the algorithm that they don't look at how to deploy their research in the real world. Human-computer interaction is consistently one of the lowest researched areas of AI," she said. 
"Often AI users aren't experts in AI, and we need to consider that when we're designing technology," she added.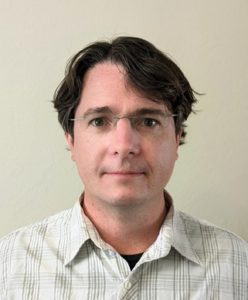 Teaching the teacher
English teacher turned machine education PhD candidate, Finlay McCall, agreed the end-user experience is essential.  
"Talking to the end-user before you design makes a huge difference. I'm researching how to teach humans to teach AI pupils. For example, what design features do we need so a farmer can easily teach AI agents to help them round up sheep?  
"I really liked the ethics discussion at the symposium. I think it's important to teach AI our values. Speaking about AI ethics is like speaking a different language for technically minded researchers, so it helps broaden perspectives and get everyone on the same page." 
Ethical choice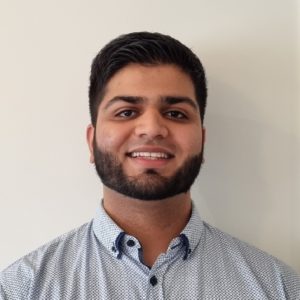 Ethics and perspective were two words that resonated with symposium attendees.  
"Some decisions shouldn't be left to AI," said attending software engineering student, Abdullah Shahzad. 
"We may get lost focussing on if we can do something, we forget to ask if we should. Was the model correct? Should the model be built at all? The symposium presented a different perspective and I'm keen to look into it more now."  
What's next for the Next Generation?
The symposium offered a taste of the Next Generations Graduate programs that will start mid-year. 
In the programs, students will participate in industry-led research projects and placements to build job-ready skills. The scholarships will be co-funded with industry for post-graduate students at all levels.  
Students will enroll in honours, masters, or a PhD as part of a cohort – or group of students whose individual projects all contribute to a larger multi-disciplinary program of work aimed at solving a real-world challenge. This will allow graduates with varying backgrounds to work alongside and learn from each other in a truly multi-disciplinary environment.  
The program strives to develop entrepreneurial thinking and skillsets earlier, where cross-pollination of ideas leads to breakthrough innovation. 
The first round of industry-led research projects has just been announced, so if you think your expertise could influence the future of AI, consider applying for the Next Generation scholarship program.