Recycling bottles could soon get a whole lot easier and more efficient. That's because we've developed Smart Bin Technology. It can automatically classify and sort recyclable bottles.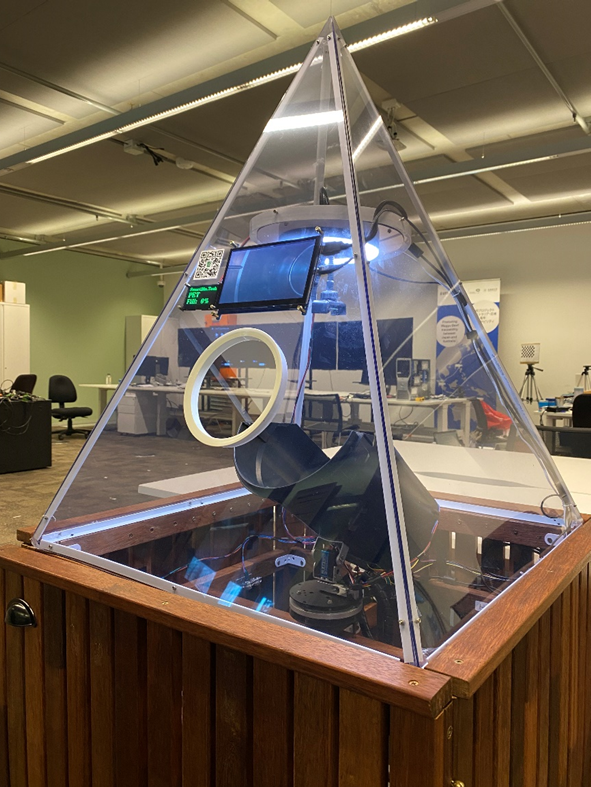 Smart bin, smart technology
We developed Smart Bin Technology with the University of Technology Sydney (UTS). It separates metal, glass, and plastic bottles for recycling. And even better – it can separate plastic bottles depending on the plastic type.
Smart Bin Technology uses motion control plus metal and weight detectors to help assess what type of bottle someone has thrown in the bin. It also uses Internet of Things, sensing and robotics to detect, classify and sort recyclables into their respective recycle bins.
Additionally the bin can sort bottles into various types of plastics, such as PET (commonly used for beverage packaging) and HDPE (used for items like shampoo bottles). It differentiates between the types of plastic by using artificial intelligence (AI), computer vision, and Near-Infrared Spectroscopy.
How it can help recyclers
Venues like shopping centres, schools, cinemas, coffee shops and airports could all use Smart Bin Technology. It will improve recycling rates and ensure that materials can be recovered for reuse.
The team is developing a privacy-preserving data system to manage the smart bins.
Bin owners will be able to monitor the bin status, including item counts and fill levels. When full, bin owners will receive an alert in real-time notifying them the bin needs emptying. Members of the community using the bins will also be able to record and visualise their recycling activities, and receive awards, through an app.
Innovative science for real-world impact
Drink containers are one of the most common items found in the environment as waste. Smart Bin Technology would ensure recyclable bottles can be processed properly. This will prevent them ending up in landfill or the environment. It will also provide circular economy opportunities for the materials, so they don't go to waste.
The team recently took out a NSW iAwards for Innovation merit award. This award recognised the potential of the technology and its innovative capabilities. The team is looking to bring Smart Bin Technology to the community and commercialise the technology.
This research is part of our Ending Plastic Waste Mission, which has a goal of an 80 per cent reduction in plastic waste entering the Australian environment by 2030.