Science and technology are transforming water management at an unprecedented pace.
On 8 June 2022, Jane Coram — Land and Water Director — spoke at the 2nd Dushanbe Water Conference[Link will open in a new window] at Dushanbe in Tajikistan.
Here, the Department of Foreign Affairs and Trade, CSIRO, UNESCO and the International Water Management Institute hosted a special panel on water science for water security in a changing climate.
The panel of experts, including Jane, explored the opportunities that water science and technology offer, and how we can respond to the water challenges facing all members of our communities. We discussed the value of trusted and timely scientific advice that can be understood by experts and non experts alike, and how locally-sourced, Indigenous knowledge, citizen science and remotely-sourced data can be brought together to inform challenging water decisions at all levels.
Jane Coram gave the following address.
Dr Jane Coram: CSIRO delivers science-based solutions for policy makers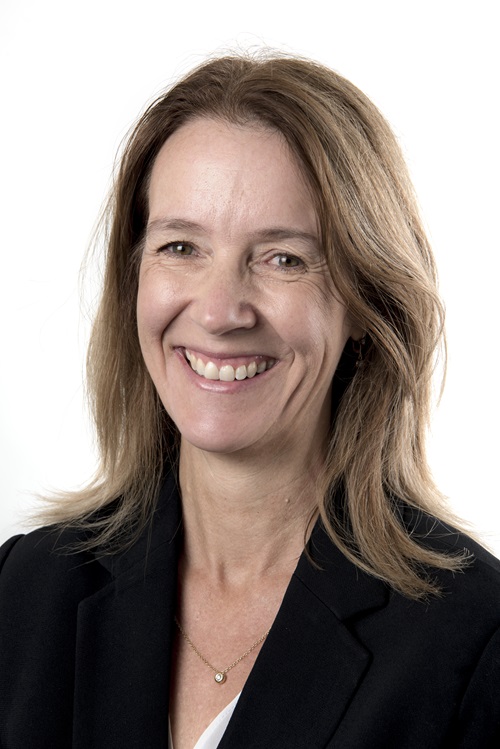 "Thank you to the co-organisers of this panel session, and our Tajikistan hosts.
I would like to acknowledge the Traditional Owners of the land I am speaking from today, the Ngunnawal people in Canberra, Australia.  
I pay my respects to their Elders past and present, and I extend this respect to the people of the lands from where you are based across the world. 
I am joining you today from Australia's National Science Agency, CSIRO — home to about 5,000 experts across the research and innovation ecosystem. Our aim is to address the greatest challenges facing Australia, and by extension, the world. 
My Land and Water team in CSIRO works with governments, industries and communities to deliver integrated, transdisciplinary solutions to environmental and social challenges, including those of water security[Link will open in a new window].  
Delivering science for policy across Australia
Australia is the driest inhabited continent on Earth. We know our future climate will be more variable, with more frequent extreme and prolonged dry and wet periods. 
To address these challenges, our research includes climate change and natural disaster prediction and adaptation, understanding the impacts of development on water security, water infrastructure investment priorities, and combining cultural knowledge with modern science and technology.  
We deliver advice, data, tools and knowledge platforms to support decision making. 
We evaluate the success of our science in terms of its innovation and impact.  
Over the past decade we have undertaken regional water assessments[Link will open in a new window], covering millions of square kilometres. The assessments integrate across disciplines and scales, to provide biophysical, social and economic insights. Tangible outcomes include environmental water policy reforms in the Murray Darling Basin, and major water infrastructure investment decisions in Northern Australia. 
Water security crosses boundaries
Collaboration, co-design and co-production of knowledge with stakeholders is fundamental to the effectiveness of our science in solving our greatest water challenges. Working with their diverse perspectives enables us to develop the most impactful insights and solutions. 
Our partnerships play a critical role in building enduring relationships and networks, in Australia and the world to enable science insights to be translated into on-ground action. 
An outstanding example of this is the recent Geological and Bioregional Assessments Program[Link will open in a new window], which was co-designed with the people who live and work in regional areas, to develop innovative and transdisciplinary science approaches to support regulatory decision-making. 
Internationally, our science contributes to Australia's development cooperation with our partners across our region—led by the Department of Foreign Affairs and Trade. 
Early work focusses on building partnerships to tackle water, food and energy security challenges in South Asia; and supporting the poorest and most vulnerable, especially women and girls.  
Digital solutions for the future
So what is next for our research as we navigate the future? 
One focus is on harnessing digital solutions to water security challenges. A vast array of potentially relevant data is collected every day - by people and by satellites. 
Digital technologies can help us translate these complex data into knowledge. We are focussing on using this to better understand the availability of water now and into an uncertain future. For example, we developed Basin Futures, a simple digital tool that uses global data sets to make water planning easier, especially where data is sparse, and the need for information is greatest.  
Artificial Intelligence and Machine Learning have the potential to revolutionise data-based decision making. We are supporting policy makers to use these sophisticated technologies ethically and responsibly.  
Water doesn't only cross geographical boundaries. It also crosses disciplinary boundaries, data boundaries, and sociocultural and geopolitical boundaries. 
Science and technology have the power to connect people and places — but collaboration across these boundaries is crucial for trust for science to have impact. 
Continued investment in science and technology is needed to continue to grow our knowledge around future water scenarios, inform water policy, and tackle emerging risks.  
Addressing these challenges posed by climate change demands global cooperation around science to ensure equitable outcomes for all sections of society. 
In closing, we congratulate the efforts of the Dushanbe Water Process in addressing the objectives of United Nations' Sustainable Development Goals and Water Action Decade, and look forward to continuing this important dialogue. Thank you."