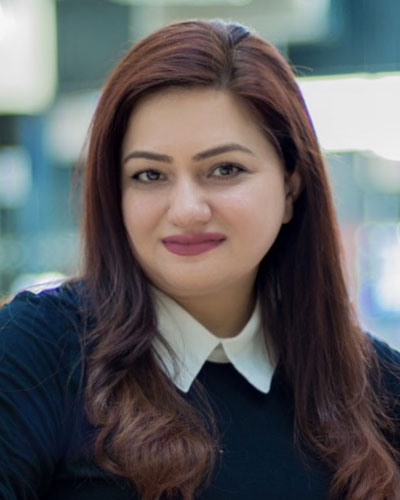 Meet STEM superstar and diversity and inclusion champion Dr Muneera Bano. 2019's 'Most Influential Asian-Australian Under 40' and a member of Science and Technology Australia's Equity, Diversity and Inclusion Committee, Dr Bano is now a Principal Research Scientist within the Diversity and Inclusion in Artificial Intelligence Program at CSIRO's Data61.
Here, Dr Bano shares her career highlights, what she's currently working on, how the tech industry can support gender equality, and her advice to girls and women breaking into the industry.
What is your new role at CSIRO's Data61 and what attracted you to it?
I joined CSIRO's Data61's Diversity and Inclusion in Artificial Intelligence program as a Research Scientist in August. Having spent my life pursuing and advocating for diversity and inclusion in tech, an opportunity that combined both was hugely attractive. I can make impactful contributions on a national level at CSIRO.
What's your professional background and the areas you specialise in?
I graduated with a PhD in Software Engineering from the University of Technology Sydney in 2015 and completed an Australian Research Council Discovery Project funded postdoc on the socio-technical aspect of mobile learning technologies in 2017. Later, I joined Swinburne University and then Deakin University as a software engineering lecturer.
I specialise in socio-technical domains of software engineering, focusing on human-centred technologies. I work at the intersection between computers and humans, looking for ways to engineer technology to work better with the people that use it. My research interests include requirements engineering, evidence-based software engineering, artificial intelligence, social media analytics, and diversity & inclusion.
I'm a member of the organising and program committee for various highly ranked conferences, including ICSE, RE, ASE and Grace Hopper Conference for Women in Computer Science. I was also on the judging panel of the 2021-2022 Women in AI Awards ANZ and Under-40 Most Influential Asian-Australian leader 2020.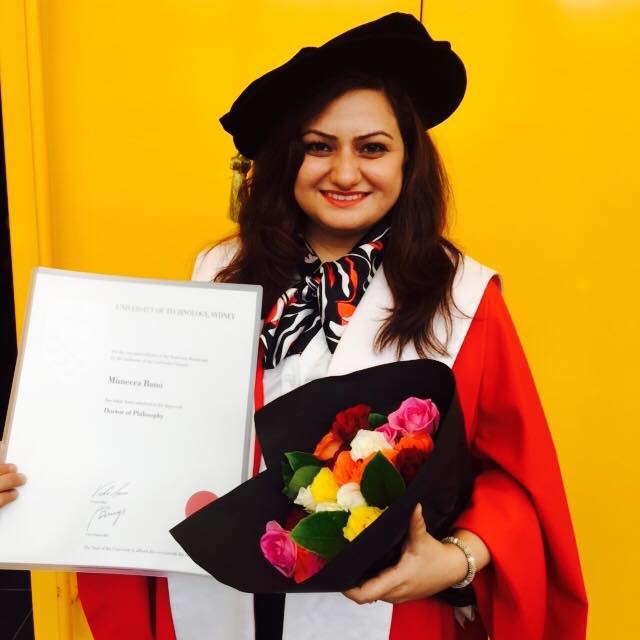 What are your career highlights?
In 2012, I left Pakistan as an immigrant, single, Muslim, Pashtun woman to pursue my dream of education in Australia. The last decade has been a dream come true.
I've received numerous prestigious recognitions for my work. I was a finalist in Google Australia's Anita Borg Award for Women in Computer Science Asia-Pacific 2015 and awarded Schlumberger's Faculty for The Future Award for Women in STEM 2014 and 2015.
My research work won the Distinguished Research Paper Award at the 2018 International Requirements Engineering Conference, and I as offered the Dr John Yu Fellowship for Cultural Diversity and Leadership at Sydney University's Business School in 2019.
I was one of 30 selected by Melbourne University's School of Government to complete the Pathways to Politics leadership program in 2021, and a year later I was selected by the Victorian Multicultural Commission's to participate in their Leadership in Action program for Women's Stream.
As a passionate advocate for women in STEM, I had the honour of receiving multiple recognitions for my advocacy. I was recognised as a 2019 Superstar of STEM, and am currently member of Science and Technology Australia's Equity, Diversity and Inclusion committee. I was named Most Influential Asian-Australian Under 40 in 2019 and am an ambassador for Go Girl, Go For IT 2020-21.
In 2021, I was recognised by the Pakistani Government as an under-40 Pakistani-Australian leader in Science and Innovation for my role in enhancing and advancing diversity and inclusion in STEM in Australia, making the Foreign Minister's Honour List.
What are some of the projects you're working on at Data61 and what about them excites you?
I'm currently focusing on the human-centered aspect of requirements engineering for AI and Diversity and Inclusion in AI.
AI can elevate information storage, processing, and speed, unveiling a universe of new possibilities to transform our world. We have become increasingly reliant on technology and data, and AI is at the core of our data-oriented future.
However, AI's ethical challenges must be addressed before moving forward. Unlocking the full potential of AI can only be achieved with the creativity and ideas that come from an accurate cross section of the community that will use it.
We must ensure that this future promises equal and fair opportunities for all. It is time to re-evaluate our progress in AI and question what it means for diversity and inclusion. AI is by the people, for the people.
What's the single biggest change that needs to happen to encourage more women to pursue careers in tech?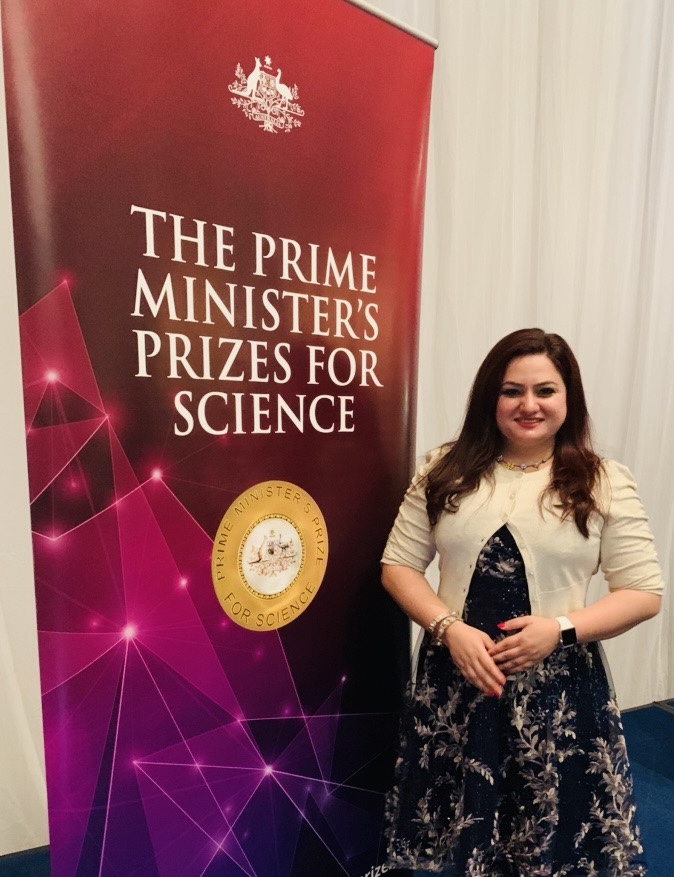 Engineering and IT has the worst of gender disparities within STEM education and practice. The tech industry must make women's career opportunities and work environments as seamless and easy as it is for men.
As an ethnic migrant woman in Australia, I have defied the odds during my academic career by pushing boundaries and breaking stereotypes in a male-dominated field.
Through my public speaking and writing, I have shared my story, my challenges, my successes, and failures, along with the mission for diversity and inclusion in AI, to inspire other women to pursue careers in STEM.
Women should have the choice to choose their own career, rather than it being defined for them due to circumstances and predefined cultural constraints. My mother did not have the opportunity to pursue an education because of her gender and the patriarchal rules in Pashtun culture in Pakistan. I was given the opportunity of education, a privilege I knew not to take for granted.
I entered the male-dominated fields of science and engineering, eventually reaching a point where I wanted to prove that if girls and women were provided with equal opportunity, we could outperform men. Over time, this became a bigger vision, that I must break the barriers and stereotypes that exist in the culture and show that they don't define me.
What advice would you give women and girls wanting to pursue a career in tech?
You CAN BE what you can't see. That's why there is always a first person to do something everyone thought was impossible.
You need to find you own unique voice, never trade your authenticity to fit in with those who say it's impossible. You will find your mentors and champions, and they will be your community.
Twitter: @DrMuneeraBano
LinkedIn: https://www.linkedin.com/in/muneera-bano-71b27aa/
Career Highlights: https://sites.google.com/view/drmuneerabano/highlights