Our National Research Collections Australia hold millions of specimens, from trays of tiny mosquitoes to clutches of eggshells and a vault of skeletons.
While some of our specimens are like works of art, our collections are not a museum. They are a resource for scientific research, and we use our specimens to:
describe and name species that are new to science
understand which species occur where throughout Australia
create apps that use artificial intelligence (AI) to identify pest insects detected at borders
look back at how species have adapted at the genetic level to past environmental change
A new home for our collections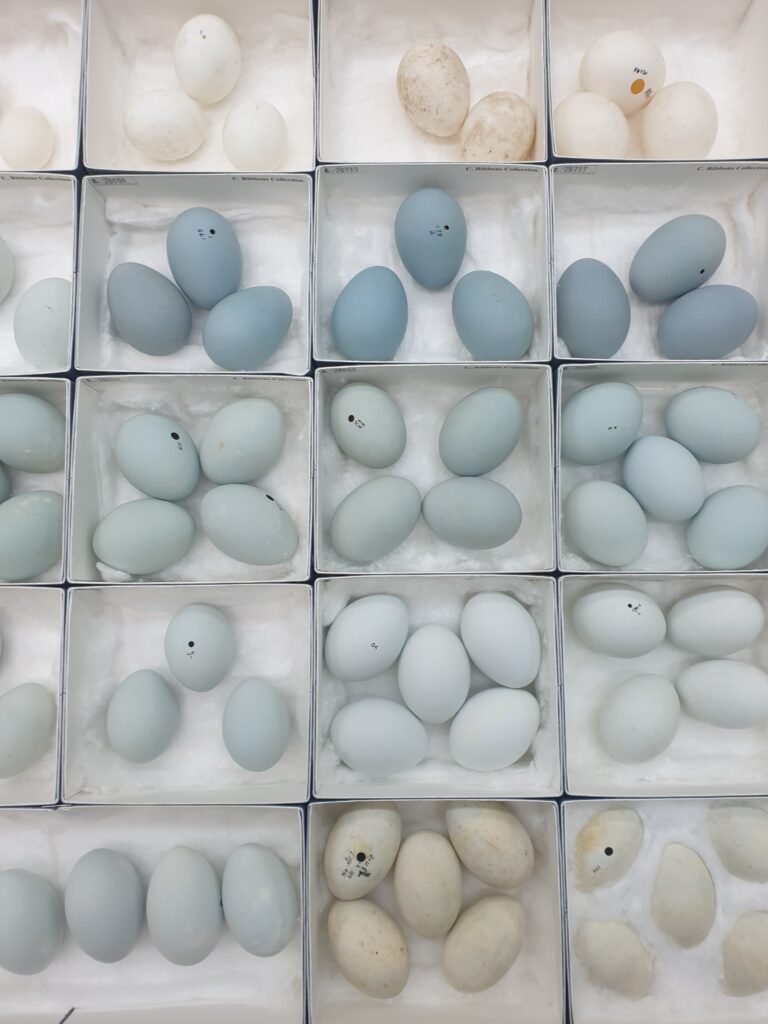 We're bringing our Canberra-based collections together in one location. We're moving our Australian National Wildlife Collection and Australian National Insect Collection into a new building. It's currently being constructed next to the existing buildings of the Australian National Herbarium and the Australian Tree Seed Centre at our Black Mountain site.
As well as housing our insect and wildlife collections, our new collections building will have labs for digitising specimens. This is so we can make them available around the world for education and research. There will also be labs for genomic work and a Trace lab, where we'll be able to extract traces of DNA from very old specimens.
Our curators and specialist moving team are currently preparing 12 million fragile specimens for the journey, taking special care of the birds' eggs.
Packing our egg collection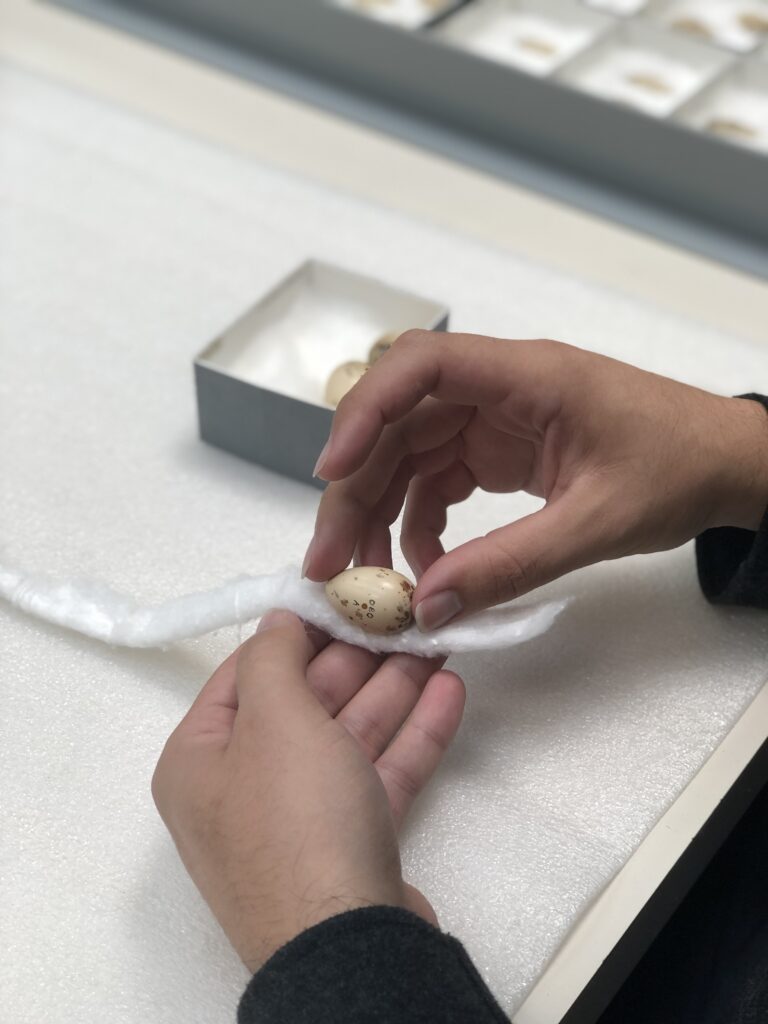 Our Australian National Wildlife Collection holds 31,000 clutches of eggs from more than 1000 species of birds. It's a heritage and research collection, built by donations from the families of private collectors (egg collecting has been illegal in Australia since the 1960s).
Eggshells can reveal where different bird species lived and nested in the past. This helps us understand how their distributions and breeding behaviours are changing. Eggshells also let scientists ask how species respond to parasitisation by cuckoos[Link will open in a new window] or piece together the evolutionary history of extinct species like elephant birds[Link will open in a new window].
Research technician Julian Teh is helping curate the egg collection in preparation for the move.
"Our eggshells sit in little nests of cotton wool. Each clutch, meaning eggs from a single nest, has its own box with a specimen label. These boxes then sit in larger trays within a cabinet," Julian said.
"At moving time, we will carefully pack the egg clutches and place them in isolation at low temperature for two weeks before moving them into our new building. The isolation period will ensure they are free from pests, such as insects that might feed on other specimens."
Digitising the collection
Alongside packing, we're also digitising our egg collection to make it available online.
We're taking a single, high-resolution photograph of each clutch. We're making the photos and associated specimen information freely available online for research and education, or to explore just for fun.
The new National Collections Building is jointly funded by CSIRO and the Department of Education through the National Collaborative Research Infrastructure Strategy.