It will be his first time marching in the Mardi Gras Parade, but Dr Jon Whittle has an ace up his sleeve.
Jon is our director of Data61 and the host of our new Everyday AI podcast. This six-part series explores how artificial intelligence (AI) is disrupting fields as diverse as conservation and sport.
But he is also a gifted performer, with a background in theatre.
"At one point in my life, I was a semi-professional actor. I've written my own plays and performed in many different countries in the world," Jon says.
Jon spent a decade studying classical Indian dance forms including Kuchipudi. Now he will join 70 marchers from Team CSIRO celebrating Sydney WorldPride 2023.
"The whole performance aspect (of being in the parade) really speaks to my character," he laughs.
Design (and life) priorities
Fifteen years ago, Jon was a professor at Lancaster University in the UK. A mathematician by training, he went on to research in computer science.
"I was probably a typical computer scientist. I loved to set up my computer, write code and build things. But I didn't often consider who the end users were going to be, whether I was doing it in a way that would be practical or really make the world a better place," Jon says.
Something shifted when Jon was asked to lead the development of a new initiative with the Research Councils UK Digital Economy Programme.
"We wanted to see how digital technologies could be used to promote social change. We worked with a range of community organisations and charities to find solutions to pressing social issues," Jon says.
His team were tackling diverse questions like how could technology help someone who was homeless gain digital access, even if they had no permanent address? Could people's perceptions of crime in their locality inform police policies? How could the design of technologies be changed to include neurodiverse perspectives?
"That project was a real eye-opening experience for me. In fact, it changed my life and how I think about the world," Jon says.
"I went from being a very classical computer scientist to realising, at the end of the day, all these lines of code are useless unless there are people using them and benefitting from them."
That eureka moment continues to influence Jon's work today.
Looking through a diversity lens
As he recorded the Everyday AI podcast, Jon found himself thinking again about how important it is to be intentional in our use of technology. He believes we need to embed human values in the design of AI to create the kind of society we want, instead of making do with whatever we get.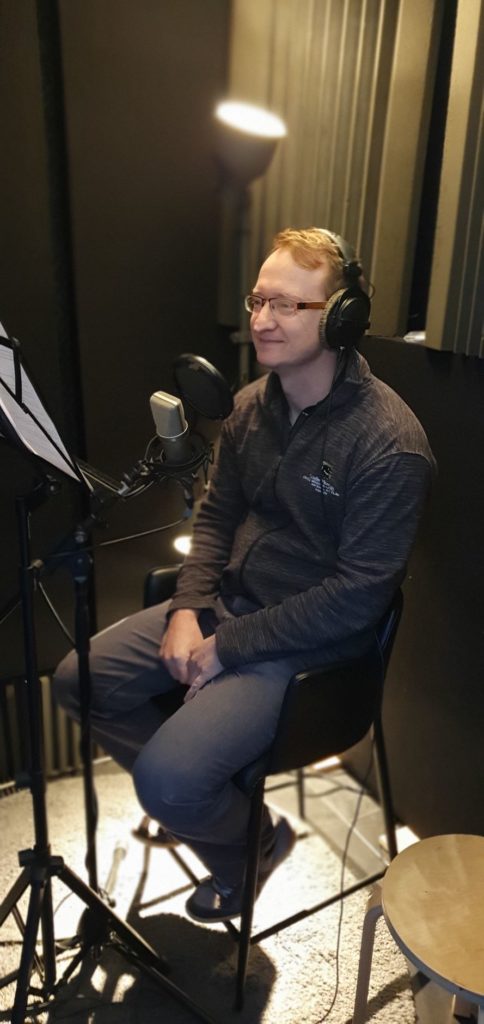 "We should be designing systems that reflect the values we want as a society. So, if we care about diversity and inclusion, then all the systems we design should have diversity and inclusion as a primary design consideration, not just as an afterthought," Jon says.
He points to how screening software is used by recruitment panels who often use it to sift through hundreds of applications. If they want to aim for gender equality, or recruit culturally and linguistically diverse groups, the software could be asked to highlight promising candidates.
Another important consideration is context. For example, what works in Australia may not work in Bangladesh. Systems must be adapted to different cultures and traditions.
Bringing our whole selves to work
Today, Jon is a member of our Pride Network. He will be at Mardi Gras as an ally.
"Diversity and inclusion are core values for me. They've shaped my research and they've shaped my leadership," Jon says.
"It's important for me to walk the talk - quite literally in this case. And that's why I think it's important for leaders to show up for events like Mardi Gras."
Being visible in this way can help other people feel safe. For Jon, that's not just a personal priority. It's a professional one too.
He believes diversity can deliver the new perspectives that are so key to innovation. Yet, it's not enough to just have a diverse workforce – you need the culture to support it.
"It's answering a science question – how do we ensure our people feel safe to challenge the status quo? We can tell people they need to make their voices heard. But we must also consider if they feel safe, if they know they won't be shut down," Jon says.
"I think people bringing their whole selves to work can really help with that. I think we're on a journey. We've taken some big steps, but there are a few more to go."