A three-week cruise around Antarctica would probably appeal to most people, but the Homeward Bound voyage is special. Not only will the boat be populated almost entirely by scientists from a range of scientific disciplines and from around the world, but they will all be women.
The Homeward Bound initiative[Link will open in a new window] is an innovative leadership program for women in science combined with an education program about climate change and its impacts on our planet. Seventy-eight women have been selected to take part in the voyage – the first of ten – including four from CSIRO.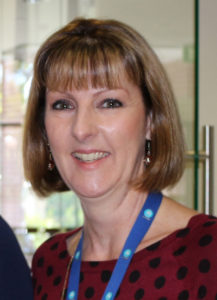 As a food microbiologist, Cathy Moir was initially hesitant about applying because she thought the focus was climate science. But the prospect of a leadership program specifically targeted at women in science was hard to resist.
"The focus really is about giving women leadership skills and creating that power of nearly eighty women networked globally," says Moir. "The focus for me is gaining more leadership and strategic planning skills that I can bring back to my job and give back to my team."
While food microbiology and climate change might seem unrelated, Moir says there are many connections, for example in the issues around food security, food safety, and food sustainability, which she's hoping will add another dimension to the education around climate change.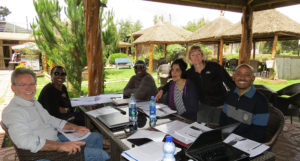 The Homeward Bound voyage appealed to Deborah O'Connell for many reasons, but in particular, the opportunity to be in a scientific setting where she wasn't the 'marginal' voice.
"I was always one of a handful of women working in energy and water and I always felt the lack of diversity, and critical mass," says O'Connell, a principal research scientist now working in sustainable development, resilience and adaptation. "You never want to be the lone voice of diversity in the room; it's a hard place to be and that's what it felt like in those days and is that way much of the time in Australia.
But O'Connell says the last few years of working in international development, have been very different, with a much more diverse workforce.
"The energy and vibrancy from that is very empowering to all."
She was also attracted to the program because of its inclusion of a broad range of experience levels; not just senior women talking to senior women, but with PhD students being able to talk to team leaders and vice versa.
"There's a range of people and ages and times in careers and I think we'll get a lot of strength and learning from that."
The program has already got underway well ahead of the voyage by encouraging participants to get to know other participants in their geographic area, but also by organising them into groups, each with their own project to undertake.
O'Connell's group has been tasked with looking at how international organisations deal with gender equity and leadership, what strategies are effective and what ones fail, and the impact these have on the organisation as a whole.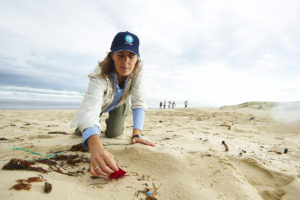 Denise Hardesty has had a long-running relationship with Antarctica, having first visited 'the ice' in the 1990s, looking at changing distributions, food supply and populations of Antarctic wildlife. But that wasn't the only thing that drew her to the Homeward Bound initiative.
"I'm really looking at this as a leadership opportunity and an opportunity hopefully to build long-lasting relationships with a whole cadre of scientists who work on diverse and different areas, and who are really passionate and engaged," says Hardesty, senior research scientist with CSIRO Oceans and Atmosphere.
With fewer women in science leadership roles than men, initiatives such as Homeward Bound offer a fantastic opportunity to build networks with scientists from around the world; although she says it would be a valuable experience if the genders were mixed.
"This is an amazing chance to connect and to build opportunities for research collaboration and to build global networks not just with people working in Australia but people working on different issues, and having the Antarctic as a backdrop, how much better could it be?"
She is also hoping for the opportunity to sample plastics in the southern ocean, an area where so little is known about ocean plastics.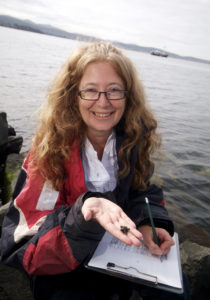 For climate change ecologist and IPCC author Elvira Poloczanska, the chance to visit 'ground zero' for climate change is a once in a lifetime opportunity. But equally valuable is the chance to meet and engage with other researchers from around the world, some of whom have already been collaborators.
"There's a researcher from South Africa who I've actually collaborated with, we've spoken over emails and written papers together and never met face to face, so I'm really looking forward to sitting down with her and being able to have a proper conversation," says Poloczanska.
She's also looking forward to hearing how other women in science deal with gender inequality in their everyday working lives; the challenges they have faced but also the positive outcomes and learnings from those experiences.
"Gender inequality is a problem that I'm becoming more and more aware of as my career is progressing," Poloczanska says. "Looking at the whole cross section of women that are going, there are some fantastic females on board that I really would like to talk to and hopefully, we can contribute to making a difference and inspire the next generation of female scientists."
The voyage sets sail from Ushuaia in Argentina on December 2nd this year. With such passion and enthusiasm concentrated in such a small space for such a long period of time, the outcomes are likely to be as unique, valuable and world-changing as the environment into which it sails.
Find out more about CSIRO's Oceans and Atmosphere research[Link will open in a new window]