AI at CSIRO
CSIRO's Data61
AI is a broad term used to describe a collection of technologies able to solve problems and perform tasks without explicit human guidance. Some of these include: machine learning, computer vision, natural language processing, robotics and deep learning.
A general-purpose technology, AI uses data-driven algorithms to autonomously solve problems and perform tasks without human guidance. The algorithms that underpin artificial intelligence have existed for quite some time, however exponentially growing volumes of data and the widespread availability of affordable computation mean that Australia, and the world, can operate this revolutionary technology at a scale and speed never seen before.
AI represents a significant opportunity to boost productivity and improve the national economy through its strong potential to enable industry to make better products, deliver better services, faster, cheaper and safer.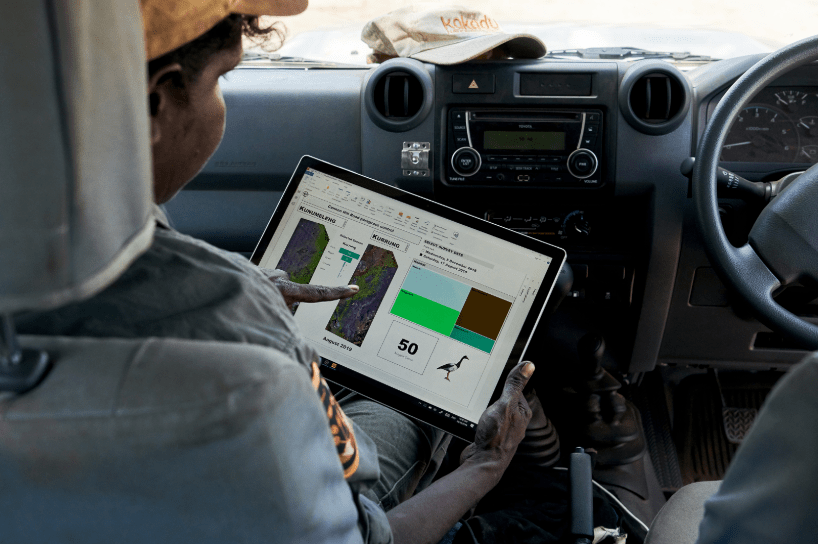 AI for environmental health and monitoring
Protecting our world for future generations through innovative AI-powered technology that enables Australia to better understand, respond to and prepare for environmental events and emergency situations.
AI for infrastructure management
Using innovative AI technology to ensure our future cities are sustainable, resilient and liveable, and working to take these Australian-made innovations to the world.
AI for industry innovation
Digital twins, predictive analytics and continuous monitoring technologies are just some of the ways we are using AI to improve the way we work and live.
Ensuring AI is ethical
When developed and used appropriately, AI has the potential to transform the way we live, work, communicate and travel. That's why we're researching and developing human-centred and ethical technology to catalyse the discussion around how AI should be used and developed in Australia.