Chief Executive Professional Development Award
This Award provides opportunities for people delivering support services to extend their professional development by gaining further experience related to their careers and work.
Dominic Banfield
Dominic has successfully led the delivery of multiple projects that have had an ongoing influence on national policy development as well as CSIRO strategy and business development.
These projects include national industry development roadmaps for emerging technologies (Quantum Technology and Synthetic Biology) and a prospective analysis of a National Open Access Strategy for Australia on behalf of the Office of the Chief Scientist.
These projects have helped CSIRO to continue to provide trusted, independent advice and leadership on matters of national importance, and unlocked new opportunities for the CSIRO Futures team.
Lauren Pedri
In addition to her work in an executive support role in the Services Business Unit, Lauren has regularly contributed to CSIRO's success through secondments to key initiatives and support of CSIRO-wide culture programs.
Lauren has supported the establishment of the Challenges and Digital Transformation Office and the Ways of Working program, adopting broad project responsibilities with a particular emphasis on stakeholder engagement and change management.
Lauren has contributed to multiple initiatives including the Domestic and Family Violence Working Group (DFVA), CSIRO Services Indigenous Engagement Working Group, co-chair of the volunteer Victorian Indigenous Engagement Working Group, and the former CSIRO Connect organising team.
Lauren is also a DFVA and Equity Contact Officer and organises meetings for the CSIRO Services network to keep up to date with information and activities across the organisation.
The CSIRO Trusted Medal
This Medal recognises and promotes significant contributions to enhancing our research and reputation as a trusted advisor, by engaging with and providing benefit to the Australian community.
Finalists
2022 Japanese Encephalitis Virus (JEV) Outbreak Response Team
In 2022, Australia experienced an unprecedented multi-state outbreak of Japanese Encephalitis, a mosquito‑borne virus that can cause severe illness in humans and some animals. A cross-CSIRO team of scientists and research support people from the Australian Centre for Disease Preparedness, Health and Biosecurity, Data61 and Corporate Affairs provided urgent testing and expertise.
CSIRO scientists were instrumental in the lab detection of the first cases of the virus, alerting authorities to the existence of the virus in Australia, and the start of the outbreak. Critical test protocols and reagents were rapidly developed and shared with veterinary and public health laboratories to enable diagnosis of this JEV strain, previously not seen in Australia. Advice on disease transmission, vector monitoring and risk assessment was provided through national working groups.
Corporate Affairs supported the national response through communication pieces designed to increase public understanding, enable accurate media reporting, and empower our researchers to provide expert viewpoints.
Research Engagement Sensitivities Tool (REST) Team
The risk of foreign interference is an increasing issue in the research sector. With the help of government partners and CSIRO's science community, the team developed our sector-leading Research Engagement Sensitivities Tool (REST). The tool, combined with the team's innovative support to Business Units, helps CSIRO manage the risk and improve its understanding of foreign interference. REST has been recognised in Australia and internationally as a best-practice, pragmatic approach to managing the difficult challenge of foreign interference.
The CSIRO Collaboration Medal
This Medal recognises and promotes the most outstanding cross-Business Unit engagement to resolve a significant challenge, recognising teams which collaborate effectively within CSIRO.
Finalists
Biosecurity Futures Team
While Australia has one of the strongest biosecurity systems globally, outbreaks across human, agriculture, environment and marine health are continuing to rise in volume and complexity. In collaboration with Industry partners, this CSIRO team consulted widely to develop an action‑oriented plan for unlocking the next decade of biosecurity resilience. Australia's Biosecurity Future report informed the record-breaking investment in biosecurity in the 2021–22 Federal Budget and facilitated the development of CSIRO's joint Biosecurity Mission with the Department of Agriculture, Water and Environment.
Industry partners: Centre for Invasive Species Solutions, Animal Health Australia, Plant Health Australia
Reef Intelligence Team
The Reef Intelligence Team have shown excellence in collaborative science leading to the creation of a novel AI-powered crown-of-thorn-starfish detection system.
This system hopes to significantly improve monitoring and conservation efforts in coral reef environments such as Australia's Great Barrier Reef.
Industry partner: Google
Research Engagement Sensitivities Tool (REST) Team
The risk of foreign interference is at unprecedented levels in Australia, and the research sector is subject to increased activity – both 'real world' and online.
Working with Government, and our science community, CSIRO's Security and Resilience Team established a set of principles – REST, to effectively manage foreign interference. The team used these principles to develop an internationally recognised, sector‑leading decision support tool to help our Business Units identify risks. REST has been recognised in Australia and internationally as a best-practice, pragmatic approach to managing the difficult challenge of foreign interference.
The Delia Muller Aboriginal and Torres Strait Islander Award
This Award provides opportunities for Aboriginal and Torres Strait Islander people to extend their professional development by gaining career training and experience. The award recognises the extraordinary contributions that Aboriginal and Torres Strait Islander peoples have made, and will continue to make, to all aspects of Australian life including culture, economy and science.
Kahlytah Ah Wang
Kahlytah is a proud Torres Strait Islander and Aboriginal woman from Mackay, Queensland and a Technical Assistant with CSIRO Land and Water, Townsville. She completed a business administration traineeship with CSIRO in 2018 before successfully applying for a traineeship with the Material Fluxes Team.
Kahlytah grew up steeped in her Torres Strait Islander culture, in a supportive immediate and extended family who continually encouraged her to be a role model for her younger nieces and nephews. Kahlytah has consistently exceeded the expectations of her role, and taken on increasing levels of complexity and responsibility, distinguishing herself as a reliable and valued team member.
Kahlytah frequently contributes to CSIRO safety, culture and team comradery.
Mibu Fischer
A Quandamooka woman on her mother's side, Mibu Fischer has consistently supported organisational initiatives to increase Aboriginal and Torres Strait Islander engagement in STEM fields during the past 13 years.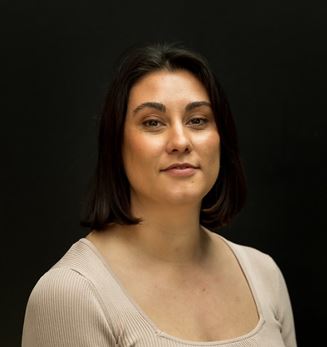 Mibu has been leading the development of knowledge and approaches in Australian and international Indigenous marine science and is widely recognised as a trusted expert on these matters. She is passionate about empowering Indigenous People by increasing community participation in marine management, conservation, and fisheries.
Mibu invests a high level of time and effort to help other researchers develop their understanding of the importance of co-led projects with First Nations communities, protecting cultural knowledge and supporting Indigenous trainees and cadets and mentoring young Indigenous women in STEM.
The CSIRO People Award
Finalists
Agriculture and Food's Impact Initiative
The Initiative was set up to help build the capacity, tools, culture, processes, and structures to track, evaluate, and adapt our portfolio of research for more effective and sustained impact. Its foundations were sparked by two coalescing paths – lessons from international research for development practice and literature and CSIRO taking a national lead on focusing on research for impact. The Initiative works because of the foundational principles of being inclusive, building trust, engaging deeply, and empowering each other.
Data61 Hiring Campaign Project Team
Data61 had an ambitious vision to increase diversity amongst their people by pioneering an alternative approach to attracting and retaining diverse talent resulting in systemic business unit change. Months of planning, hundreds of hours of consultation, meetings, and a multi‑program collaboration effort resulted in a unique and strategic guide for hiring many roles across ten capability areas. Recommendations for hiring a diverse pool of people were proposed and championed, a long‑term communications strategy was created, routine analysis and reporting identified challenges and solutions, and systemic change was enacted.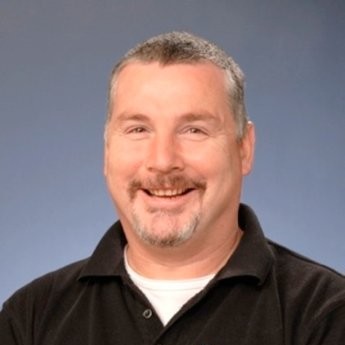 David McCallum
David McCallum has shown leadership in the safety field for over twenty years, providing sustained commitment to the management of critical safety risks in multiple projects as an active Hazard and Operability (HAZOP) Study leader.
His work has resulted in thousands of significant changes to the safety and operability of the processes and equipment and has enabled scores of projects to be setup and started in a safe manner, with risks thoroughly investigated and mitigated.
The CSIRO Medal for Support Excellence
This Medal recognises teams or individuals who support, through projects, initiatives or service delivery, the creation of value for our customers through innovation that delivers positive impact for Australia.
Finalists
Donesafe Project Team

Donesafe offers real-time visibility of incident and injury reporting.
By implementing Donesafe, a single enterprise-wide digitised system, the team provided an improved and more flexible system that offered real-time visibility of incident and injury reporting.
Integrating previously disparate steps into one seamless system, with real-time dashboards, has provided our people with greater visibility of HSE activity, and is empowering leaders to proactively manage their HSE responsibility.
Donesafe enables and supports best-practice methods allowing us to identify and control risks and hazards, eliminating or reducing risk to our people, collaborators, and stakeholders. Complementary analytical reporting provides insights into improvement opportunities.
Industry partner:Donesafe
New Norcia Operations Team
The New Norcia Operations Team's innovative and proactive approach for The European Space Agency (ESA) prevented deep space ground station downtime during COVID-19 restrictions and led to significant process improvements.
During COVID-19 pandemic restrictions, ESA considered hibernating their spacecraft fleet. Innovative and proactive support from the New Norcia Operations team convinced ESA to attempt the first ever mission launch without ESA people present. By ensuring an extremely high level of station availability, and supporting the many mission launches and critical spacecraft manoeuvres that occurred during the pandemic, the New Norcia Operations Team proved CSIRO's capabilities in the area of deep space and near-Earth operations.
Industry partner:The European Space Agency
The Aboriginal and Torres Strait Islander Engagement Impact Excellence Medal
This Medal recognises a team that has created value and impact for Aboriginal or Torres Strait Islander peoples and communities with engagement, participation, service delivery and research services.
Finalists
Boolardy Services Team
With CSIRO's support, the Pacific Service Group Holdings (PSGH) and Wajarri Enterprises Limited (WEL) joint venture was created to ensure business, employment and training opportunities are available to Wajarri people on Wajarri land, Western Australia.
The Boolardy Accommodation Facility was established to support CSIRO's operation of the original Murchison Radio-astronomy Observatory (MRO) on Wajarri Country, which hosts several pre-cursor telescopes to the international Square Kilometre Array (SKA) project.
The joint venture partners are providing essential services to support operations at the MRO.
Industry partners: Wajarri Enterprises Limited, Pacific Services Group Holdings (PSGH)
The Remote Eye-care Research and Delivery Team
The team delivered an innovative tele eye health solution including embedding AI‑based disease detection to support remote health workforce models and Aboriginal and Torres Strait Islander communities.
They have been working collaboratively with nine communities in remote northern Australia and have delivered an innovative, sustainable, holistic solution to contribute towards one of our greatest national challenges: 'reducing the gap in health outcomes between indigenous and non-indigenous Australians'.
The remote clinics have been able to safely access the telehealth platform to allow continued patient access to care, equivalent to that found in major cities.
Industry partners:Queensland Department of Health. Laynhapuy Homelands Aboriginal Corporation acting through Laynhapuy Aboriginal Community Controlled Health Services, Marthakal Homeland & Resource Centre Aboriginal Corporation acting though the Marthakal Homelands Health Service, Gidgee Healing
The CSIRO Entrepreneurship Award
This Award promotes entrepreneurial approaches to customers by recognising teams or individuals that have turned an opportunity into reality through curiosity, adaptability and courage.
Finalists
ASPIRE
Advisory System for Processing, Innovation and Resource Exchange (ASPIRE) is an online marketplace which finds alternative solutions for waste going to landfill. ASPIRE is part of the solution to transition from a linear to a circular economy.
It is Australia's first circular economy matchmaking marketplace using artificial intelligence to match businesses with potential remanufacturers, purchasers or recyclers of their waste resources. ASPIRE has been developed into a commercial business that employs a team of people. It is available across Australia and, to date, has over 1300 companies engaging with the platform. This Australian-first program launched in Hong Kong in 2022 and has recently added chain of custody and carbon measuring.
Digiscape WaterWise Project Team
The team have enabled farmers to extract more value from Australia's limited supply of irrigation water through WaterWise, a sensor-and analytics-based app that forecasts water stress in many different crops and so improves the timing of irrigation.
This Australian-first irrigation technology has found new ways to provide 'more crop per drop' for irrigators. Waterwise is also a world-first. It provides farmers with real-time information to accurately plan crop irrigation.
Simultaneously, WaterWise can reduce the water footprint of high-value crops while maximising their yield.
The technology has already been adopted by 40% of the Australian cotton industry which has a median-case net present value of $269M.
Industry partner:Discovery Ag Pty Ltd
The John Philip Award for Promotion of Excellence in Young Scientists and Engineers
This Award provides opportunities for young scientists and engineers to extend their professional development by gaining further career-related training and experience.
Dr Benjamin Mayne
Dr Benjamin Mayne has developed a fast, inexpensive, and non-lethal way to determine the age of individual fish from their DNA that will transform fisheries management and improve sustainability.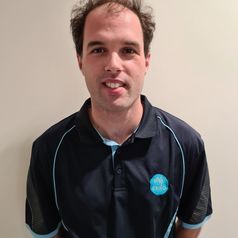 An independent economic analysis determined that, if adopted, Dr Mayne's work will generate efficiencies to the Australian fisheries industry (a small industry by global standards) of over $80M in the next ten years.
Dr Mayne has been very proactive in reaching out to industry and government partners and has been a major driver of establishing a joint laboratory with the Australian Institute of Marine Science (AIMS) and The University of Western Australia within the Indian Ocean Marine Research Centre.
The Sir Ian McLennan Impact from Science and Engineering Medal
This Medal honours one of the pioneers of Australian industry and perpetuates the kind of achievements Sir Ian McLennan promoted and encouraged from scientific research. The recipient team or individual will have demonstrated outstanding practical contributions to industry and created value for customers through innovation that delivers impact for Australia.
Finalists
Battery-grade Nickel Sulphate Processing Team
Demand for nickel in batteries is expected to increase five-fold in the next decade. Since 2016, the Nickel Sulphate Process team has worked closely with BHP Nickel West (NiW) to conceive, develop and pilot a process to deliver battery‑grade nickel sulphate (a key precursor for cathodes in lithium battery technology).
The technology has been commercialised with NiW investing in a new purpose‑built facility, the first of its kind in Australia, with the potential to create a new Australian industry.
The plant has created hundreds of jobs and will produce enough premium nickel sulphate to make batteries for 700,000 electric vehicles per year. This will provide valuable sovereign capability for decarbonising Australia's future energy requirements by helping the shift towards electrification.
Industry partner:BHP Nickel West
ARS-CoV-2 Wastewater Surveillance Team
SWastewater-based epidemiology is an emerging field of research, and this team is at the forefront globally.
Together with researchers from the University of Queensland (UQ), the Wastewater Surveillance Team successfully demonstrated how analysing wastewater samples could support the early community detection of SARS-CoV-2, the virus that causes COVID-19.
They went on to implement community-level public health surveillance in Australia, with global acclaim and impact. Their methods are now used for state‑wide wastewater surveillance in Australia.
The technology was also applied for virus surveillance in travellers on international flights and cruise ships which helped the early detection of the Omicron variant in Australia.
This monitoring protocol is being implemented in the USA and Europe for surveillance of epidemic/pandemic-causing viruses in major airport hubs and ports. Protocols are also being applied in more than 55 countries.
Industry partners:Queensland Health, University of Queensland
The CSIRO Medal for Lifetime Achievement
This Medal recognises individuals who have a record of sustained and meritorious achievements in science, technology and innovation or the support of science, technology and innovation.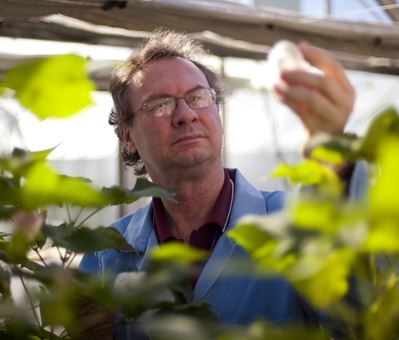 Dr Danny Llewellyn
For pioneering research that has shaped Australia's successful cotton industry.
With a career spanning 40 years at CSIRO, his pioneering cotton research has been integral to development of the CSIRO Cotton Breeding program which underpins the success of the Australian Cotton Industry, supports rural communities and is worth $2-3 billion/year to the Australian economy.
Dr Llewellyn created the first genetically modified plant in Australia (1982) and continued to deliver significant advances in biotechnology which contributed to the development of Australian GM cotton varieties released for domestic and international markets.
These cultivars have made positive societal and environmental impacts, through significant reductions (over 90 per cent) in the use of chemical insecticides on cotton. Dr Llewellyn is a Fellow of the Australian Academy of Technological Sciences and Engineering (ATSE) and has received major awards.
Recognised as an outstanding science leader, Dr Llewellyn was a member of the Office of Gene Technology Regulator (OGTR) Technical Advisory Committee, the ATSE ACT Division Committee, and the ATSE Agriculture Forum. Dr Llewellyn has also contributed to many joint submissions with ATSE and the Australian Academy of Science to Commonwealth Government Reviews on Gene Technology.
Deb Miller
For excellent and sustained support to the People and Human Resources functions in CSIRO, particularly in the areas of health, biosecurity, food and nutrition, and work supporting early career researchers.
After joining CSIRO at 21, Deb's 30 year career journey has seen her develop and advance to senior leadership in Human Resources, where she is now the HR Strategic Partner for Health & Biosecurity.
Projects that Deb has contributed to, during her lengthy career, are now simply part of the fabric of CSIRO, including the competency framework that guides our promotions, the CSIRO Early Career Researcher procedure and the workplace agreement for staff at our European laboratory in France.
Always keen to ensure staff voices are heard, Deb has contributed to projects spanning people operations, diversity, leadership, workforce planning and commercialisation and are too numerous to name. Throughout her career Deb's commitment to science support has been outstanding. She has always been a great promoter of science, never losing light of our purpose and striving to enhance the experience for our early career research staff.
The Chair's Medal for Science and Engineering Excellence
This Medal recognises teams who have made scientific or technological advances that contribute significantly to addressing a major challenge facing Australia.
Finalists
CSIRO Climate and Disaster Resilience Report Team
During the 2019-20 bushfires, the Australian government asked the team to compile a report to outline the science and technological state of our understanding and preparedness for natural disasters.
The Team rapidly assembled experts from across CSIRO to report to the Council of Australian Governments (COAG) and later to the National Cabinet to ensure decisions were informed and that perspectives from across the innovation sector were sought. The report reflected the science, experiences, observations and concerns of a broad range of contributing organisations and sectors.
The process exemplified the ideal of our unified CSIRO. All CSIRO's recommendations were picked up in the final report by The Royal Commission into National Natural Disaster Arrangements, with many being delivered through new national programs, including the inter-agency Australian Climate Service partnership, a $209 million investment in building national resilience to future natural disasters.
Team CSIRO Data61 in the DARPA SubT Challenge
The Team successfully competed in the DARPA Subterranean Challenge (SubT Challenge) with a multi‑robot solution that allows seamless scaling‑up of robot teams to perform tasks in dangerous and unknown environments.
It relies on a unified, supervised autonomy interface for operations beyond line of sight and radio communication range. The CSIRO Data61 team was the first Australian team to make it to the final challenge stage of the global competition.
The courses were designed to recreate real-world search and rescue scenarios. The robots performed searches for artefacts such as thermal mannequins (human survivors), helmets, mobile phones, drills, backpacks and CO2 concentrations.
The team tied for the top score and won the second prize with the team's system generating the most accurate 3D maps. The team achieved in one hour with six robots what has previously taken DARPA over 100 person-hours to generate.
The technology is being commercialised through a number of Australian small and medium businesses and is improving productivity and safety while supporting a future where humans and robots work together.
Industry partners: Emesent Pty Ltd and Georgia Institute of Technology
Related to this page