The festive season can be a tricky time of year to stick to a low-carb lifestyle. Fortunately, it can still be delicious. We've got two party-starting recipes to help you live it up low-carb style this summer.
CSIRO Low-Carb Diet Easy 100 has a suite of low-carb snacks and drinks that feel like an indulgence. But they will also keep you on track with your low-carb and healthy eating goals.
First up, a refreshing and colourful mocktail that delights the senses.
This Mojito Kombucha Mocktail will help you toast to good health - and mean it! It swaps out alcohol for healthy, sugar-free kombucha and contains just 5 grams of carbs per serve.
Mojito Kombucha Mocktail
Serves: 2 | Preparation: 5 minutes | Cooking time: nil | Carbs per serve: 5 grams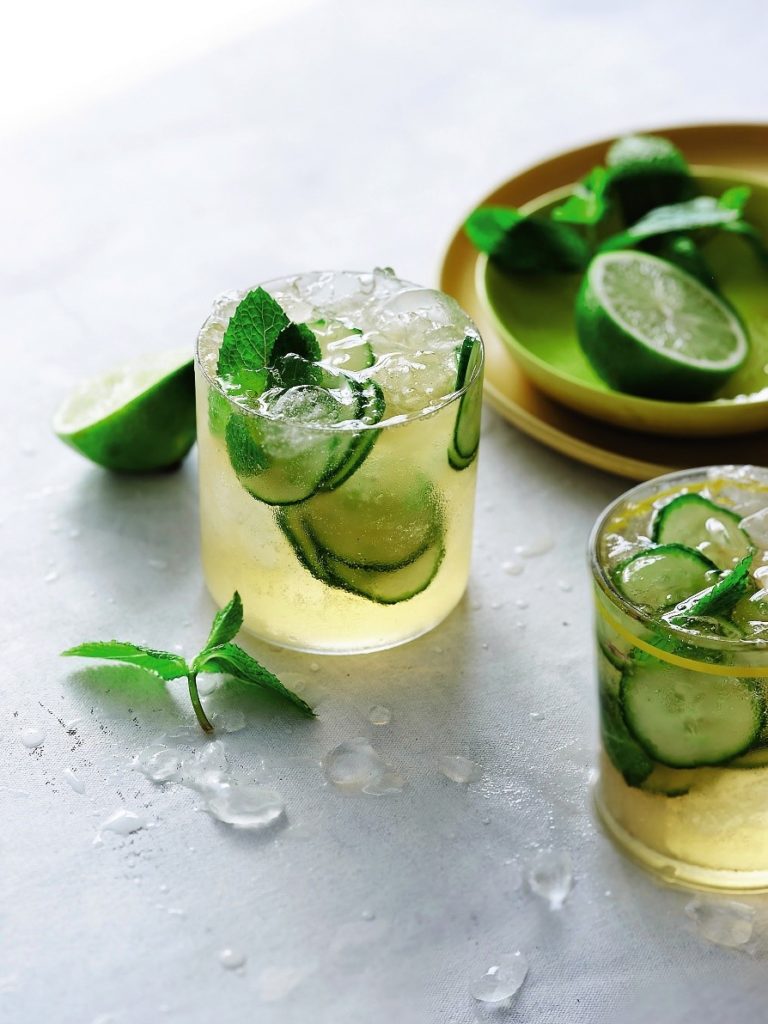 Ingredients
Ice cubes
2 cups (500 ml) of unflavoured sugar-free kombucha
Juice of 1 lime, plus a few lime slices for garnish
½ a small cucumber, finely sliced
½ cup of mint leaves
Recipe
Fill two glasses with ice. Divide the kombucha between glasses, squeeze in the lime juice and stir to combine.
Top with cucumber slices, mint leaves, and a slice of lime to serve.
With a festive Mojito Kombucha Mocktail in hand, you'll want an equally impressive and tasty snack to delight too. Try the CSIRO Low-Carb Diet Easy 100 Cucumber Cream Cheese Bites. They're easy to make and delicious to eat, with just 2 grams of carbs per serve.
Cucumber Cream Cheese Bites
Serves: 4 | Preparation: 5 mins | Cooking: Nil | Carbs per serve: 2 grams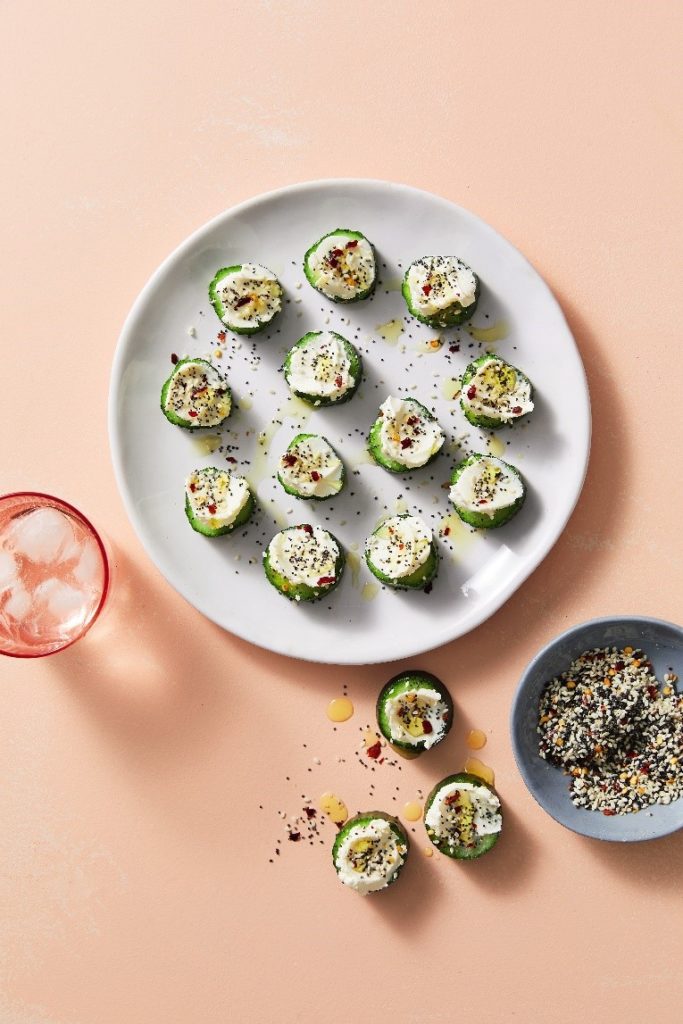 Ingredients
2 teaspoons of poppy seeds
2 teaspoons of sesame seeds
1 teaspoon of garlic granules
Pinch of chilli flakes
1 telegraph cucumber cut in to 5 mm thick slices
1/3 cup (85g) reduced-fat cream cheese
2 teaspoons extra virgin olive oil
Recipe
Place the poppy seeds, sesame seeds, garlic granules and chilli flakes in a small bowl and mix to combine.
Place the cucumber slices on a serving plate. Spread the cream cheese over the top, then sprinkle with the seed mix. Drizzle the olive oil over the top and serve.
For more low-carb living meals, snacks, drinks, and tips, try the CSIRO Low-Carb Diet Easy 100, in either paperback or eBook editions.