The challenge
Developing guidelines for good management
Inadequate guideline values, tools and frameworks for water and sediment quality assessment may fail to adequately protect the environment, while conversely, unnecessarily conservative guideline values will increase compliance costs for industry.
Guideline values exist for only a small number of contaminants, while many of the existing values are of low reliability because of a lack of reliable ecotoxicity data.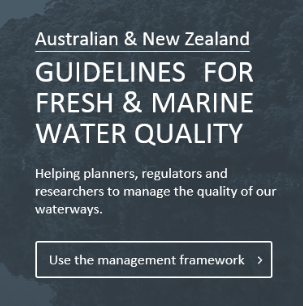 Our researchers have made major contributions to the development and recent revision of the Australian and New Zealand Guidelines for Fresh and Marine Water Quality, especially for contaminants in waters and sediments.
The challenge is to incorporate new science into the development of new and high reliability guideline values for emerging and high priority contaminants, as well as incorporating bioavailability modifying factors into metal guideline derivations.
Our response
Determining safe contaminant concentrations
Revised protocols and new guidelines values
We have been working with other national experts to produce two written protocols for deriving guideline values for contaminants in fresh and marine waters. The publications are:
New guideline value derivations use these latest protocols and new ecotoxicity data for several contaminants. To date CSIRO has contributed to the derivation of some 25 new guideline values. These have been funded both by government and industry.
Through our comprehensive chemistry and ecotoxcological facilities and expertise, we have the capabilities to develop new guideline values for new and existing contaminants in both waters, sediments and soils.
Expertise in both the derivation protocols and in the delivery of new guideline values provides a sound basis for undertaking weight-of-evidence investigations into the threats posed by contaminants in aquatic and terrestrial systems.
The results
New guideline values for impact assessment
Expertise in both the derivation protocols and in the delivery of new guideline values provides a sound basis for undertaking weight-of-evidence investigations into the threats posed by contaminants in aquatic and terrestrial systems
Related to this page