R&D pilot plant facilities - Werribee, Victoria
Few food manufacturing facilities in the world compare to the Werribee pilot plant in size, expertise and extent of equipment and technologies available for industry and research.
The Werribee pilot plant includes:
$50m state-of-the-art food manufacturing research facilities, more than 3000m2 in size
six self-contained 500m2 registered food factory modules, with freezers, cool rooms, temperature controlled rooms, office space and laboratories
a further two non-food grade modules
a unique range of conventional and innovative processing technologies and equipment
Dairy Food safety Victoria and local council registration
secure and confidential operation.
We also have supporting food product development kitchens and laboratories for chemical, biochemical, physical and sensory analyses.
R&D pilot plant facilities - Coopers Plains, Queensland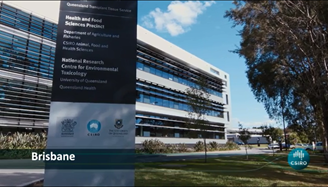 We are a joint partner with the Queensland Government in the Health and Food Sciences Precinct at Coopers Plains, Brisbane.
The 'food zone' includes 1,400 m2 of Safe Food Production Queensland and Department of Agriculture and Fisheries' accredited food research and processing area, a pilot plant, food technology laboratory and a sensory/consumer testing facility.
The Brisbane pilot plant includes:
five independent temperature controlled rooms
dedicated industrial-sized cold and freezer rooms for seafood, meat and horticulture
high hygiene cool room for fresh product handling
warm room for thermal operation or fermentation
food grade certification.
South Australia Health and Medical Research Institute (SAHMRI)
Our health and nutrition facilities in Adelaide include a presence at SAHMRI, South Australia's new premier health research hub for increasing food exports to Asia and for the health of Australians. CSIRO's world-class nutrition and health research clinic at SAHMRI provides food manufacturers with scientific evidence, where possible, to substantiate health claims on food products.
Sensory, flavour and consumer science facilities
Our unique sensory, flavour and consumer science team, based in Sydney, has the following:
dedicated sensory laboratory, with ten individual testing booths, fully equipped kitchen and automated data acquisition software
screened and trained sensory panel of 24 external assessors
consumer acceptance facilities for adults and children
unique, fundamental custom-built gustometry and olfactometry stimulus delivery system
dedicated food preparation and presentation laboratory for flavour research
quarantine approved lab (PC1) that allows for import of food products from overseas.
Food safety and quality facilities
With food safety laboratories in Melbourne, Sydney and Brisbane, our team's facilities include:
physical containment level 2 (PC2) laboratory for product contamination investigations and challenge testing to validate formulation changes and process conditions
Department of Agriculture Quarantine Approved laboratory for work with imported ingredients and investigations into the contamination of imported produce
confocal, epifluorescence and light microscopy for investigation of bacterial contamination.
Analytical facilities
CSIRO also has expertise and facilities in:
material science for textural and structural characterisation of ingredients and food products
analytical chemistry for chemical analyses of foods and products
gene sequencing and molecular typing methods
storage areas for extended storage and testing of samples and products.
Welcome to CSIRO's food innovation centre
To discuss how our facilities can help your business innovate, contact
Related to this page