Communicating our collaborative innovations
CSIRO works with thousands of organisations around the world to create and innovate products and services. When our innovation, or intellectual property, is a significant part of the product or service we let you know by working with the organisation to feature the CSIRO logo and information about our involvement on the packaging and marketing materials.
Our contributions often lie behind the scenes, driving advancements and adding value to the final result. We bring our scientific expertise, research capabilities, and intellectual property to address challenges, develop new technologies, or enhance existing ones.
CSIRO Impact Marks and supporting information clearly outlines our role, and why our logo is featured.
Products with impact
CSIRO is partnering with Australian food manufacturers and retailers to make it easier for you to choose nutritious products such as Super-High Oleic Safflower Cooking Oils and BARLEYmax™ grain used as a key ingredient in health food products.
These products feature a back of pack labelling CSIRO's Impact Mark using the CSIRO logo, surrounded by an oval band and accompanying qualifying text.
Are you a company that has worked with CSIRO?
If you have a product or service that has been created or innovated thanks to CSIRO's intellectual property you may be able to apply for a CSIRO Impact Mark to communicate CSIRO's involvement in your product or service.
For a CSIRO Impact Mark to appear on a product or service, CSIRO's intellectual property must play a significant contribution to the product or service's purpose. Let's consider the case of a food company that produces a range of healthy and nutritious food products. If the company incorporates CSIRO's patented BARLEYmax™ grain into their product formulations, which offers unique health benefits such as high fibre content and low glycemic index, then CSIRO's intellectual property has made a significant contribution to the purpose of the food products.
By utilizing BARLEYmax™, the company can offer you a healthier alternative that promotes better digestion and helps manage blood sugar levels. In this case, the CSIRO Impact Mark can be displayed on the food packaging, highlighting the valuable role played by CSIRO's research and innovation in developing nutritious food ingredients.
Consumers in Australia have been able to enjoy the benefits of foods containing BARLEYmax™ since August 2009 and there are now BARLEYmax ™ products for sale in Japan, the USA, Singapore and Malaysia.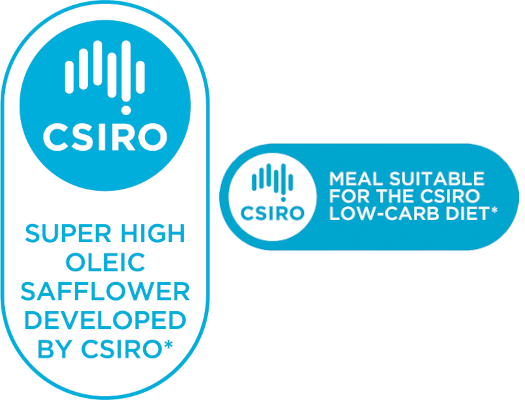 Our Impact
Here are some of our latest impact stories. Proof that all you need is an idea and CSIRO.