The challenge
Addressing public concerns regarding the health of our waterways
There is an increasing public awareness and concern for the health of our waterways, and an expectation that water quality will be improved.
Ecosystems receive contaminants from both diffuse (urban and agricultural runoff) and point sources (industrial discharges, sewer overflows, and agricultural and mining activities) and sediments are the ultimate repository of most of these contaminants. In many cases, measured contamination is a legacy of historical contamination.
Disturbed sediments, e.g. during dredging, can be a source of contaminants to overlying waters, while bioaccumulation of contaminants by benthic organisms can transfer sediment contaminants to higher organisms via the food chain.
Sediment quality assessments require the collection of multiple lines of evidence (LoEs), and interpretation in a weight-of-evidence (WoE) approach.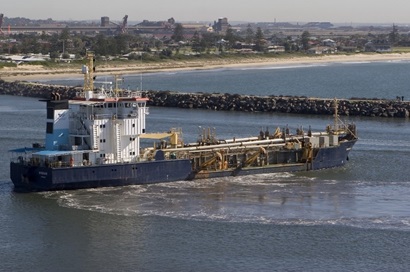 Our response
Developing new guidelines and tools to assessing risks posed by contaminated sediments
As international leaders in sediment quality assessment, we have championed the application of multiple LoEs, developed new rapid sub-lethal bioassays, improved approaches to assess contaminant bioavailability, and pioneered the application of ecogenomics to sediment biodiversity assessment.
We produced a comprehensive revision of The Australian and New Zealand sediment quality guidelines and guidance to assist environmental practitioners in the assessment of contaminated sediments.
The results
Providing assessment solutions for industry and government
We provide expertise and capability, including sediment quality assessment design and testing across multiple LoE, and interpretation for complex assessments across all environments.
We have contributed to a wide range of sediment assessments for industries from feasibility (e.g. environmental impact assessment (EIS) and ecological risk assessment (ERA) for new mining operations, or large utilities such as Snowy2.0), to operating (e.g. capital and maintenance dredging at Ports), and legacy sites (e.g. old gas works sites), including closure planning and remediation needs. We have worked extensively on assessing the reliability of existing sediment quality guideline values (SQGVs), to determine the most appropriate tools for contaminant bioavailability assessment, and to develop new SQGVs (e.g. for PFAS (per- and poly-fluoroalkyl substances) chemicals).
Our quality science can make a big difference to the effectiveness and efficiency of environmental regulation.
Related to this page