The challenge
Visualising challenges to marine ecosystems
Marine ecosystems are facing increasing pressures associated with changing environmental conditions and the spread of pollutants, pathogens and invasive species. While major advances have been made in our ability to model the controlling oceanographic processes, accessing this information in a relevant form has been a major challenge for managers across many sectors. There is a strong need for innovative access and visualisation tools that support timely and cost-effective decision-making.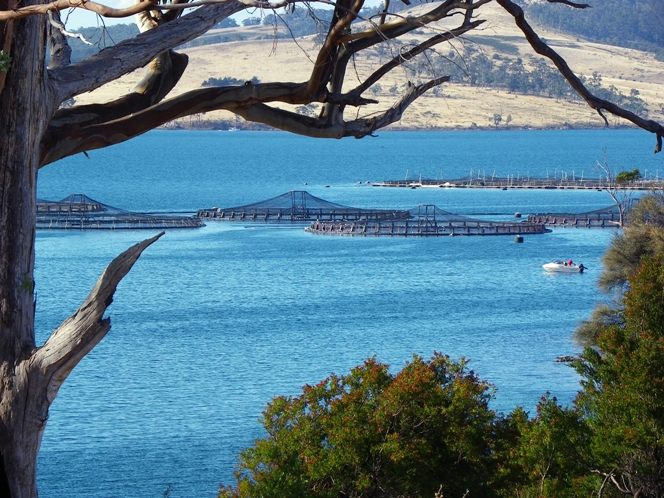 Our response
Collaboration to model ocean movements
We have developed an open-access online modelling and visualisation tool known as CONNIE (short for CONNectivity InterfacE). The tool calculates the movement and dispersal of almost any substance or planktonic organism in the ocean. The model is capable of replicating relatively complex behaviours such as the spreading of oil slicks, the transport and sinking of sediments, or the daily vertical migration of zooplankton. Most importantly, the tool is user-friendly and can provide results within minutes.
Many agencies and industry groups have contributed to the development of CONNIE including:
The results
CONNIE benefits many marine applications
The CONNIE tool is now being used widely in applications such as:
informing control strategies for crown-of-thorns starfish on the Great Barrier Reef
understanding the recent introduction and spread of Pacific oyster mortality syndrome (POMS) in Tasmania and identifying leases at risk
identifying spawning grounds of fishery target species and protected species
risk assessments for new industrial developments and other coastal activities
incident responses and investigations relating to spills, unauthorised discharges and search and rescue operations
CONNIE is also supporting fundamental research across the broader marine science community and has already contributed to more than 30 scientific publications.
Related to this page