Published by the Australian Government in November 2019, and codeveloped by CSIRO's Data61 and the Department of Industry, Innovation and Science, the report identifies strategies to help develop a national AI capability to boost the productivity of Australian industry, create jobs and economic growth, and improve the quality of life for current and future generations.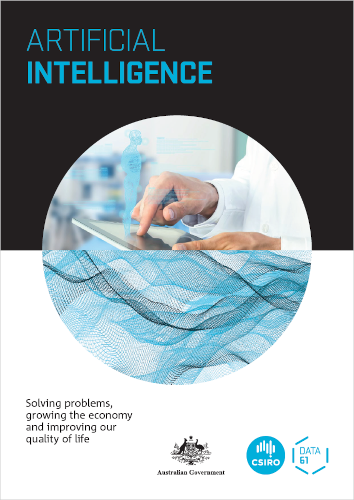 The roadmap identifies three high potential areas of AI specialisation for Australia based on the opportunity to solve significant problems at home, export the solutions to the world and build on Australia's existing strengths.
This report is intended to help guide future investment in AI and machine learning, and accompanies Artificial Intelligence: Australia's Ethics Framework, a discussion paper prepared by CSIRO's Data61 and published by the Australian Government in April 2019.
Download the report